Miami movers can take you to anywhere you want to go. While it's hard to imagine that you'd want to move out of Sunny Miami with all the white sandy beaches and palm trees, life happens. You need to rely on movers that will take you anywhere and provide you with the services you need to simplify the move from start to finish. At City Movers, you can find local and interstate movers available to help.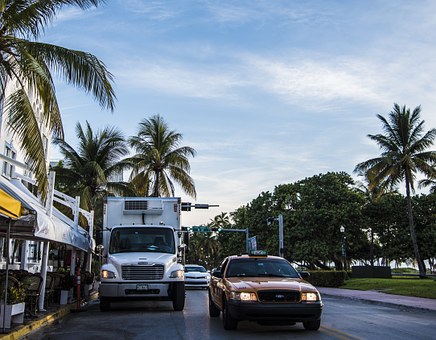 Service Provided by Miami Movers
The service provided to you by our Miami movers is by far the greatest you will find in the city. It's important to have your home packed up when the movers show up for moving day. If you don't have everything packed and boxed, they can only move what you have ready. If there is still a lot around your house, that will be left for you to do.
The solution is to know ahead of time that you won't have time to do the packing. You can rely on Miami movers to come out to your house a day or two before the big move and get everything boxed. Our movers will take the time to find out about what you want to be packed and if there are any things to be particularly careful of. We have the experience to pack everything properly, ensuring nothing will rattle and break when it's being transported.
We will help you in every way when it comes to your belongings. We will get them into the boxes and we will get them out of the boxes. You can make short work of settling into your new home when we do all the unpacking for you. Our friendly movers will unpack dishes, clothes, books and anything else that you have in the boxes. We will even take the boxes out of your home, eliminating another headache for you.
There are all sorts of ways to get assistance from Miami movers when you work with City Movers. Contact us today to find out how we can help.
Local Moves with Miami FL Movers
Miami FL movers can help you with anything local. This means going into South Beach, Pembroke Pines or anywhere else in the vicinity. If you're moving right down the road, it's still no reason why you would want to do all the moving on your own. There's a reason people hire professional movers – it's easier. When you choose to hire City Movers to help you with your local move, you get to experience as well as a clean, padded truck to accommodate your belongings.
One of the best things about a local move with Miami FL movers is that you don't have to do anything that you don't want to. Think about it. You don't have to hire a truck because we show up on our own. You don't have to do any of the liftings because we bring professional movers with us and you don't even have to pack or unpack because we can help with that as well, too. All you have to do is decide when you want to move – we take care of the rest.
Even if you need to move to the other coast, such as to Tampa or Naples, it's not going to be a problem. We are licensed and insured to move you all throughout Florida. We also have multiple trucks in our fleet, allowing us to accommodate multiple people moving on the same day. Others in town may have you select another moving date because they are out of trucks.
You want your local move to be successful and that's why it's important to find a company that really knows what they are doing. Don't waste your time with companies that don't have the experience – work with City Movers!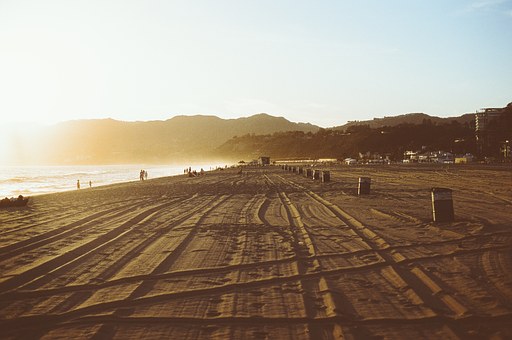 Interstate Moves with Miami FL Movers
Interstate moving can be a lot of fun. Now that your adventures in Miami are over, you are headed to someplace new. Are you staying on the east coast? Moving to the Midwest? Headed to the west coast? No matter where you decide to go, Miami FL movers can help you get there. The trick is to find a company that is licensed to do so.
At our company, you will find that we have all the credentials necessary to cross the state lines with your goods. This makes it possible for you to choose a company that you can count on to get you to any of the continental 48 states. You will be able to rest knowing that you have professionals handling your things. You can also rest knowing that we have your things insured.
We'll get you anywhere you want!
Interstate movers can provide you all the services that other movers can. When you hire movers that are going to move you further than down the road, however, find out when your things will actually arrive at your new house. Many companies like to load up multiple households on the truck and then take their time getting to their destination. It's not uncommon for some people to wait two or three weeks in order to get their belongings!
Don't settle for anything less than the best. Wherever you need to move, City Movers will get you there.
Packing and unpacking are some of the least desirable aspects of moving. Miami movers can show you how to do it easier by allowing them to do it all for you. With the packing and unpacking being handled by others, think about all the added time you suddenly have. It will make your move in or out of Miami a lot more bearable.
Supplies Provided by Miami Movers
Miami movers will be able to show up to your house with all of the high-quality supplies you need. Imagine not having to worry about going to buy boxes, tape, and other packing materials. It can all be provided for you so it's one less thing off of your moving things to do list.
When you allow Miami movers to help you with the packing and unpacking, you don't have to walk around half-empty boxes for weeks on end. It can be time-consuming to pack, which is why you tape up all your boxes, put them around all of the rooms and then leave them there – hoping to gain the energy to empty your cabinets and shelves into the boxes.
We can provide all of the supplies. You won't have to think about whether one box is stronger than others or whether or not you packaged everything properly. We use all of the best materials to ensure it is going to be enough to get all of your things to your new place without experiencing any kind of damage.
It's hard to figure out where to buy the supplies. Then you have to ask yourself if you need to buy the supplies. Aren't the boxes left over at the grocery store good enough? Can't you just fold the tabs of the boxes in instead of taping? The answer to both of these questions is an emphatic "no." You need to put just as much into picking out the supplies as you do the movers.
Quotes by Movers in Miami
Quotes by movers in Miami need to be obtained. This is part of the comparison process. You already found out what services were offered – now you have to find out how much you will be paying for those services. Don't let a moving company take advantage of you. Many will try not giving you a quote in writing or in person. If you can't get them to come out to your home and provide the quote in writing, across the company's name off of your list.
Don't expect all of the movers in Miami to be priced similarly. You will find some that are really cheap. These are the ones without insurance and usually, aren't even licensed. Then you have the really expensive companies that think that you're stupid enough to pay the prices. You can find companies somewhere in the middle that is licensed, insured and treat you like the intelligent person you are. These are the companies you want to focus your attention on.
Once you have a handful of quotes, you can begin to weed out the good from the bad. Use the quotes in conjunction with the list of services to see who has the best overall deal for you.