Moving from Miami to San Francisco is a process that you can't afford to take lightly. It is a relocation that spans over 45 driving hours and includes passing through almost a dozen states. While you can take the plane to your destination, it is a lot more feasible to send your belongings via land. And you might need a professional, experienced long-distance moving company to assist you with this process, a company such as City Movers. We have over five years of experience in this particular relocation type, and we know both states well. But before you can safely embark on the journey to your new home, you may want to know more about San Fran, as well as how to make your relocation a bit easier. We will provide you with all the information you might need!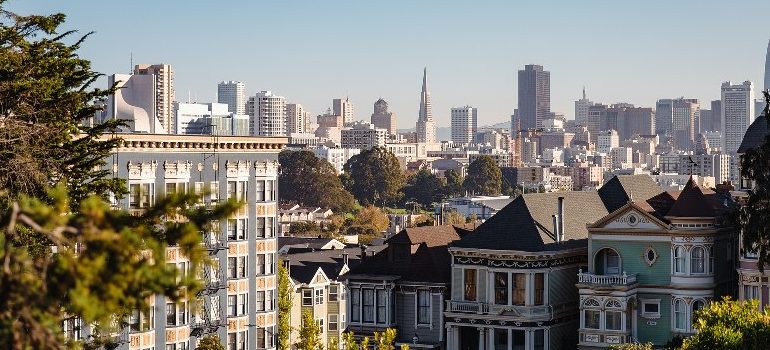 Moving from Miami to San Francisco 101
Here are the two main things you will want to do:
Get to know San Francisco before you relocate
Prepare for the moving process
The main thing about moving to San Francisco from Miami is to know what to expect. If you choose us as your movers of choice, you will not have to worry about the moving process overmuch, and can focus on getting to know your new home. We can provide you with some pointers, as well, and you can always get in touch with us to learn more. If there's one thing about us, it's that we are always at your service. Never hesitate to contact us and ask about anything moving-related! But let's take a look at what you might expect in San Francisco.
City Movers will get you ready for the process of moving from Miami to San Francisco
Relocating from Miami to San Francisco is quite a long journey. You need to prepare accordingly, and leave nothing to chance. That is why our planning team is going to work with you to create a relocation process that is both safe and smooth, and which proceeds exactly how you want it. It is your relocation, of course, and you get to choose how it develops. We are there to provide you with advice and assistance, as well as any moving services you might require. Speaking of which:
We offer a wide array of moving services
We have plenty of services in-store. As a full-service moving company, we can provide the following:
But that is not everything that City Movers are capable of. We pride ourselves on always being able to find a satisfactory solution to any moving conundrum. Some of our customers' reviews praise this ability, in fact. We are 100% committed to providing exemplary relocation experiences to our customers. If there's a way to make the move better, we will find it. Our team has the knowledge and experience to deal with almost any situation. Even if you don't see a service on the list (and you think you need it), feel free to give us a call and we will help you out. Even if we are unable to do so (unlikely), we will point you in the right direction, effectively solving the issue. With us, you always have an option and a solution!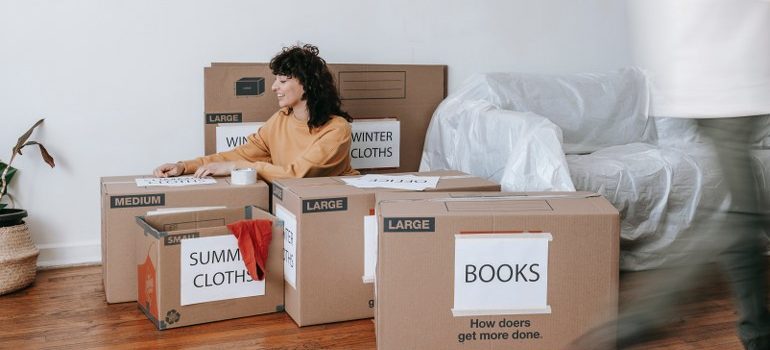 We work with only the finest materials
Our policy is to always use the best tools and materials the industry has to offer. Our fleet of trucks features some of the best vehicles available, with well-maintained engines and a brand-new padding system. The padding system ensures that your belongings are as safe as possible during the transition period. But that is just one precaution that we take. We also utilize the best moving boxes and quality packing supplies for our services, maximizing the protection of your belongings. We can pack your boxes for you, or simply deliver the materials. Either way, the quality and sturdiness of our supplies will make for a safer relocation process.
San Francisco, California
Living in a large city such as SF provides you with numerous pros and cons. You might need to adapt to the lifestyle of a large city before anything else. In order to do so, you will want to know what is it that influences your life in this city.
Pros and cons of moving from Miami to San Francisco
Pro – Opportunity
If you are working in the tech sector, San Francisco Bay Area is definitely the place to be and work. There are always new startups opening their doors, as well as industry giants such as Google, Apple, Facebook, Twitter, etc. The city is the country's leader in wage growth, and the salaries are considerably higher than the national average, standing at around $101,000 on average.
Con – Enormous housing costs
You are going to need those high wages when moving to San Francisco from Miami. The main reason is the housing cost in the city, as SF is one of the most expensive cities in the world to buy a home in. The median rent is staggering, going over $3,600! And if you want to purchase a home, the median home value is more than $1.4 million! Even so, demand far outstrips supply, and the prices look only to rise even further.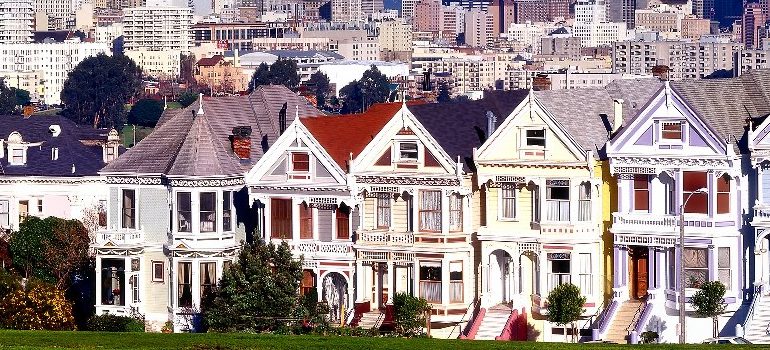 Pro – Transportation
There are numerous ways to get around in San Francisco. There are public transportation options, such as Muni and BART, as well as cable cars and even vintage streetcars. Then there are Rideshares via Lyft and Uber, which both originated from this very city. Overall, transport is extremely abundant and quite affordable. The city even invested heavily into bike lanes, making it one of the most bike and scooter-friendly places in the country.
Get in touch
If you want to experience a long-distance relocation that will proceed smoothly, on time, and efficiently, all you need to do is get in touch with us. City Movers will make moving from Miami to San Francisco seem easy! Contact us today and we will provide you with an effortless relocation process!