Planning a relocation to the sunny neighborhood of Brickell? Need expert Brickell FL movers, capable of providing you with an amazing relocation process? City Movers stand at your service! We are one of the best moving companies in the area, with over five years of experience in the moving industry. We will relocate your belongings in an efficient, smooth, and safe manner. Contact us today, get your free estimate, and we will help you conduct a relocation you with thoroughly enjoy.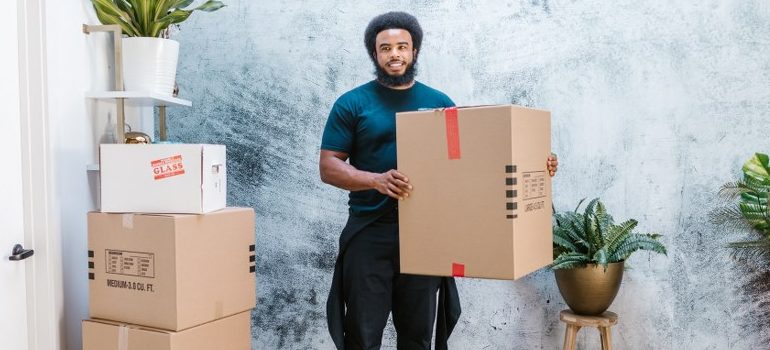 You can count on our Brickell FL movers
All of our employees have undergone extensive training, as well as have the best practices and habits drilled into them. We have our own, in-house, training regiment, that we perfected during the course of years we have been in business. Today, we boast some of the top movers in the industry. You can count on our moving crew to be extremely efficient, as well as completely professional. If you want to know more about us, all you need to do is get in touch with our representatives. They will have the answer to all of your moving questions and can provide you with expert advice. We are there to make your relocation easier, after all. Anything we can do to help, we will!
We can deal with any relocation, no matter the complexity
Our movers in Brickell, FL are true experts when it comes to moving things in and out of tight spaces. It does not matter if you live on the ground floor or in the penthouse, our team will find the easiest way to get your belongings to the truck. That includes large furniture items, of course. All of your items will be safe throughout the process, as we use top-of-the-line moving equipment. Feel free to check out some of our customer reviews, where you can see what our former clients have to say. We are truly a company capable of performing any relocation, no matter the type of complexity. Furthermore, the efficiency of our team will have your items relocated in no time at all!
If you are moving anywhere along the East Coast, we are capable of performing the entire relocation within one day! So don't hesitate to contact us even if you need to perform a last-minute move. We will be there to assist you!
Our team uses the best materials
A moving company is defined by the materials that it uses. That is why our movers Brickell, FL only use quality supplies and top-grade equipment. Our trucks are impeccably maintained as well as equipped with a padding system that keeps your items safe during transport. We fully understand that some shifting is inevitable but we take all the precautions to ensure no harm comes to your belongings. We always have the right tool for the job, and the knowledge and experience to use it. You can say that our team is a "well-oiled" moving machine! When you hire one of our moving services, you get the best that money can buy. Furthermore, we always try to keep the operating costs at a minimum so we can offer you the best price. It is our belief that our customers deserve both quality and affordability.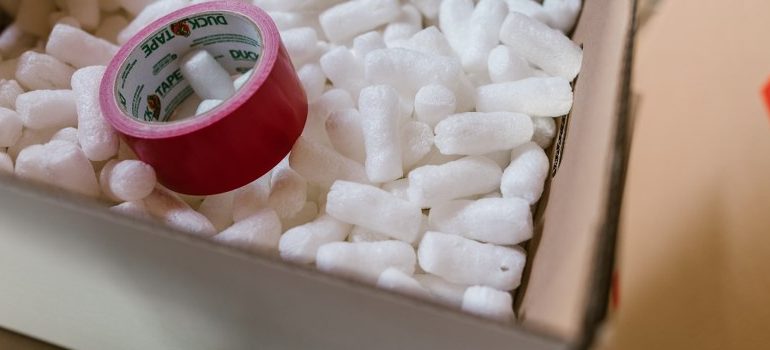 Hire our Brickell FL movers and enjoy a smooth moving process
When you hire City Movers as your moving company of choice, you can expect a relocation process that will proceed smoothly and without delays. We know Brickell inside-out, after all, and know all the best routes and parking spots. Your items will be inside your new home before you know it! Furthermore, we will work with you to create a moving plan that is exactly how you want it. We understand that every relocation is unique and that you want it to proceed on your own terms. That is why you get to be the mastermind of your own relocation, with us as advisors. We will provide you with all the information you will need, but you are the one that has the final word. 
Expert packing services at your disposal
If you want to make your relocation as effortless as possible, our movers in Brickell, FL offer time-saving packing services. We will bring in all the necessary supplies, saving you trips to the store, and will do all of the work instead of you. Our packers work fast as well as safe, and they will be out of your home in record time. We can also provide valuation protection for your items, adding another layer of protection. But for the most part, if you entrust your items to our packers, you will have nothing to worry about.
We offer moving services for every relocation!
As a full-service moving company, our movers Brickell, FL offer the following list of services:
But that is not the full extent of our capabilities, not by a longshot. As mentioned previously, we are capable of handling any type of relocation. If you don't see a service on the list and your move requires it, feel free to contact us directly. Most of the time, we will be able to provide you with a solution to your moving issue. At other times, we will point you in the right direction.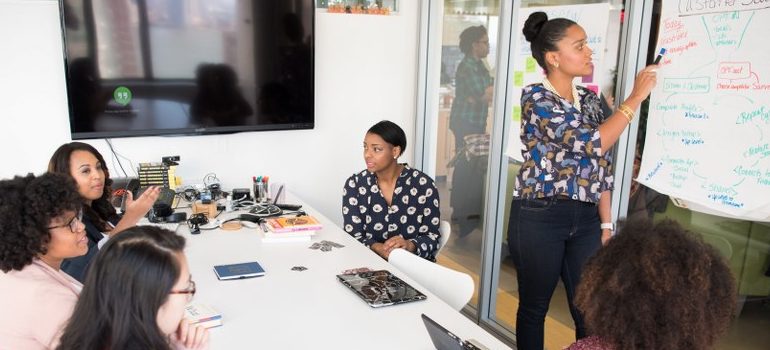 Life in Brickell, Florida
Brickell is the current hotspot of Florida, almost tripling its population between 2000 and 2016. It has plenty of newly-constructed condos for sale or rent which attract new residents on daily basis. The major draws of this neighborhood are those condos, of course, but there are trendy bars and restaurants opening all the time, as well as a plethora of business opportunities. There's the perfect weather, too.
Some of the notable places include the Brickell City Centre, the premier shopping venue of the neighborhood, Dolores But You Can Call Me Lolita, one of the best restaurants in the city, as well as Razzledazzle Barbershop, where you can get your hair cut in true Moulin Rouge style!
Easily hire one of the best Brickell FL movers – City Movers!
If you want to have plenty of energy for all the fun in Brickell, hiring great Brickell FL movers is what you need. City Movers will do most of the work for you, allowing you to focus on simply having fun. Contact us today for an amazing relocation experience!