Relocation from one place to another is often thought to be a difficult and stressful process. It is a process that will leave you deflated physically, financially, and even mentally. However, it doesn't have to be that way. All you need to do is to find a reliable and trustworthy moving company that is devoted to providing a quality moving service. If you are moving from or within Palm Beach County, City Movers is the solution you need. As one of the most trusted and highly rated movers Palm Beach County has to offer, we assure you that you will get a positive moving experience. We will do whatever it takes to make our clients happy. If you are looking for a reliable team of movers, give us a call.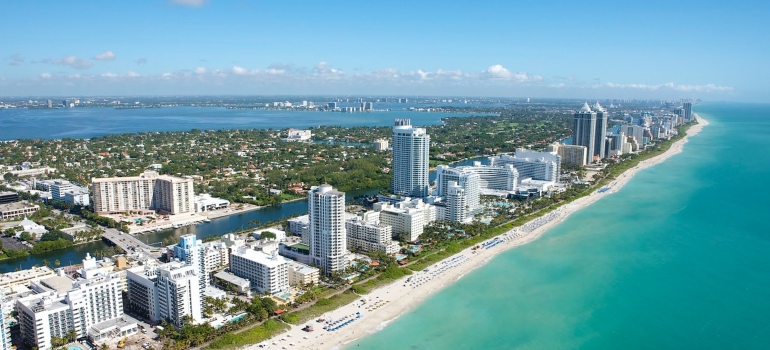 Our Palm Beach County movers have it all to make your relocation memorable
The key ingredients that make our moving companies Palm Beach County reliable and trustworthy are experiences, devotion, modern equipment, and skills. We know that the foundation of any successful business is a team of dedicated and professional workers. Our Palm Beach County movers team is one of the best for relocation in the area. Also, our team of skilled movers knows how to pack and organize the entire moving process. Therefore, if you need professional local movers Miami, do not hesitate to contact us. As one of the most reliable moving companies in Palm Beach County, we assure you that you will have the relocation experience you deserve. Our Palm Beach County moving specialists put our clients first. Thus,  we will do our best to satisfy all your moving needs.
City Movers will provide you with first-rate moving services
City Movers is a moving company that can provide you with a wide variety of moving services. Our movers Palm Beach County will be by your side every step of the moving process. From organizing the relocation to the delivery process, we will be your helping hand. We are able to tackle any move in an appropriate manner. No matter if you are moving your home or an office, locally or internationally, we have a solution. If you are a member of our government, we can assist you as well. Moreover, we are offering you numerous additional moving services aimed at handling different tasks. Take a look at what we have to offer and choose the service that best suits your moving needs: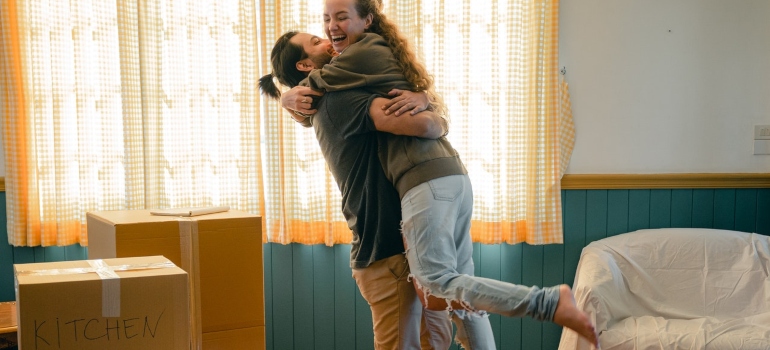 Your packing needs will be handled by expert movers Palm Beach County
One of the most stressful parts of every relocation is packing. Well, it is definitely one of the most time-consuming parts. You have to organize your belongings, get all adequate packing supplies and pack everything safely. It can take you a lot of time to do it all by yourself. However, you can save yourself the trouble and turn to one of the best moving companies Palm Beach County has. We have one of the top-notch packing services in Miami. Apart from securing and safely transporting all your household belonging, we will pay special attention to fragile and valuable items. You can rest assured that all your household belongings, from fragile to robust furniture, will be dealt with utter care and attention.
Our Palm Beach County movers will handle your most valuable items with care
As we have mentioned before, among many Palm Beach County moving companies, we are the ones who can give you a helping hand with any kind of move. If you have valuable, yet bulky items that need special attention, our skilled and devoted movers in Palm Beach County will handle that relocation easily. Moving a piano might be a challenge. However, City Movers has modern equipment and a well-trained team of movers, so moving heavy and awkwardly shaped items such as piano is no challenge too big for us. From carefully packing, to proper transportation and safely storing, Palm Beach County moving team will provide you with full coverage of your belongings.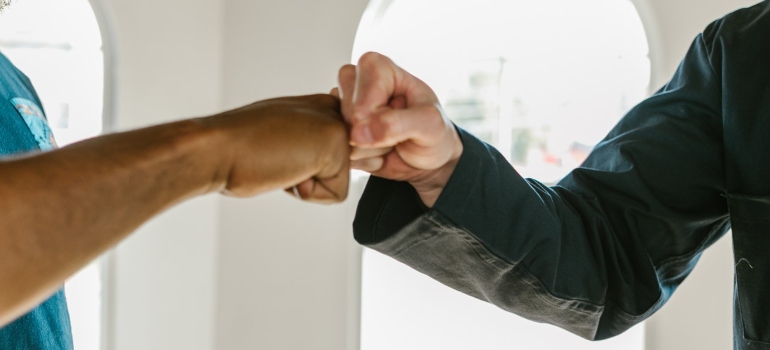 We are offering you the best storage solutions
While going through your possessions and deciding what to take to your new home, you might find some items that you are not sure what to do. You can't take them with you, but you do not want to get rid of them either. Luckily, there is a solution. You do not need to toss away your stuff but can place them in one of our local storage units. All of our storage units are well-equipped so you can store any type of item. You can rest assured that our units are safe with round-the-clock security. Thus, whenever you need perfectly safe storage, you can count on us.
Get yourself a relocation you deserve
With the help of our movers Palm Beach County, you will be safe in the knowledge that professionals will handle your belongings. Our team of devoted workers at City Movers will work hard to make your relocation efficient and safe. We are here to provide you with everything you need and to satisfy all your moving needs. Do not hesitate to get in touch with us today. Our Palm Beach County team is looking forward to hearing from you and helping you move.