Relocating your whole life is a process that takes time and energy. Many people believe that local moving is the exception and is far less complicated, which is simply not true. The biggest trap of local moving is that it makes you believe that the relocation will be much easier and take a shorter time, but it requires the same amount of effort and planning as a long-distance relocation. Luckily, City Movers know that an easy relocation doesn't exist, but we're prepared to make it as simple as possible for you. Some of the most reliable movers Palm Springs are proudly on our team. With high-quality service and years of experience, our movers can handle any type of move. Contact us today for a free moving quote.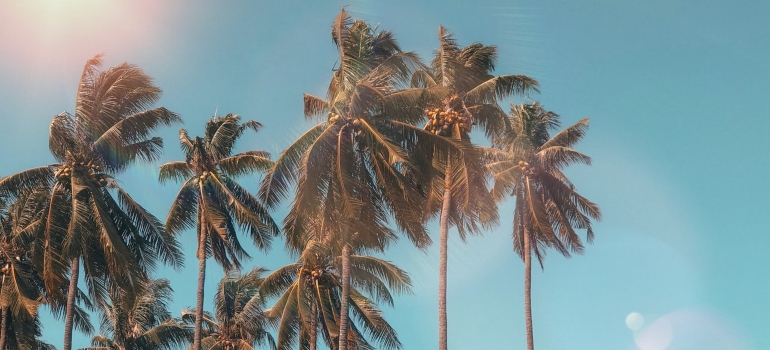 Our movers Palm Springs strive for your complete satisfaction
When your movers are driven by your personal satisfaction, you can rest assured that you will receive the highest quality service. What makes a relocation successful is proper preparation and a team of people who know how to execute a plan from start to finish. This is exactly what our movers in Palm Springs have to offer. With an extremely skilled team with years of expertise, we're able to assist you even with the most complicated relocations. With our wide variety of Miami moving services, there is nothing you can request that we don't already offer. Be it an office relocation or a residential move, our movers are proud to provide the kind of service that leaves you in awe and completely satisfied.
With the help of our moving professionals in Palm Springs, you will get to enjoy your moving process. Our main goal is to destroy the stigma surrounding moving. If you allow us to plan and orchestrate your move, you will see just how seamlessly we plan it out. Additionally, this will leave you with a good amount of time to explore Palm Springs and fall in love with the city that's waiting just for you.
Choose the most skilled Palm Springs movers
The number of successfully completed moves reflects the skill of the movers. If you were to read over the abundance of customer reviews we've accumulated over the years, you would see just what we're talking about. Our moving teams are carefully selected to fit our customer's needs. This means that with City Movers, you'll always know you get the widest range of quality services. Be it transporting household appliances, furniture, or IT equipment, our Palm Springs movers know it all.
By enlisting the help of City Movers, you are creating a lot of free time for yourself. Instead of planning and worrying about how each piece of your furniture will arrive at your new location, let our reputable movers take care of it. You can, instead, take the time to update your important documentation, or cancel utilities in your old home. Or, if you've already taken care of this, you can take the time to relax or even explore Palm Springs. But, the thing you need to keep in mind is that with our help you can safely relax and know your items are being taken care of. Not only will we treat your belongings like our own, but we offer moving insurance that instills trust.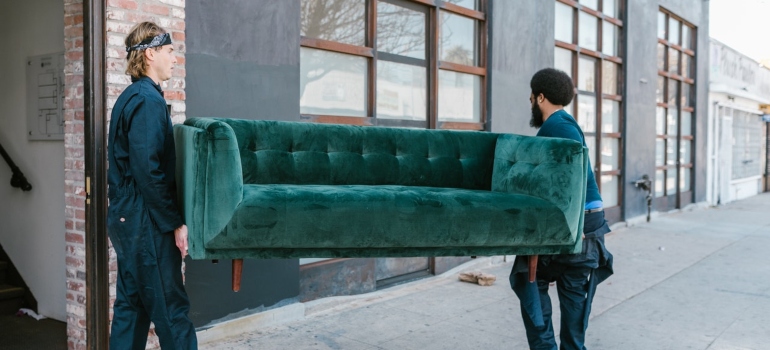 What do we offer as one of the leading companies in Palm Springs?
We are insured and licensed – If you've ever been scammed, you know how important it is to find a licensed moving company in Palm Springs.
Years of experience – With skilled and experienced movers, you will notice the difference in speed and quality of service. We are proud to say that our movers could conduct even the most demanding move in a matter of days.
Spotless reputation – Our movers in Palm Springs have never got a subpar review.
You can hire additional services at any point during the move
Consultations every step of the way – If you're ever in need of some reassurance, our kind call center is always waiting to update you at any time.
All the services you could need in one place
As one of the leading moving companies Palm Springs, we're excited to share that we offer a variety of services for all of your needs. Here are some of our services that can be custom-tailored to your specific needs:
Residential relocation – During our many years of service, we've dealt with moving small studio apartments, high-rise condos, small and large family homes, townhouses, bungalows, and more. Additionally, our skilled movers are ready to take on a completely new challenge, as well.
Commercial relocation – During a commercial relocation, we assure you that all of your data and documents stay safe with us.
Government relocation
Packing services – With professional help, packing can be finished in a matter of hours.
Piano movers – Pianos are complicated to move and very fragile. With the help of professionals though, you can relax and know that your prized piano is in good hands.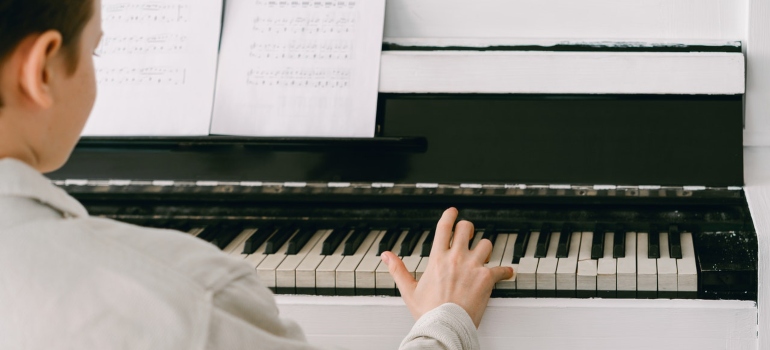 We utilize some of the best moving trucks in Palm Springs and beyond. This means that our engines are always well-maintained and they include a new padding system that keeps all of your belongings safe from any harm. Not only that but your items are insured when moving with us.
Our Palm Springs movers offer packing services with the best boxes and packing supplies. When hiring City Movers, you know that you will receive the highest safety for your items. Even if you're conducting a DIY packing of your home, our materials are at your disposal. The sturdiness of our boxes will ensure the safety of the most fragile items in your home.
Get the best movers for your relocation today
Our professional movers Palm Springs will ensure an enjoyable moving experience for you. We take pride in what we do, and your satisfaction is our biggest goal. Be sure to contact us for more information and a free moving estimate.