Moving to a vibrant entrepreneur and business hub like Miami calls for experienced Miami movers you can count on. That's why City Movers crew is the one you need for a smooth and stress-free relocation! We make sure any moving journey, whether residential or commercial, is flawlessly executed from start to finish, so our customers can settle with a smile on their faces. Simply put, hiring us means having a reliable team at your side every step of the way. All it takes is one phone call and we'll be right there to do the work for you!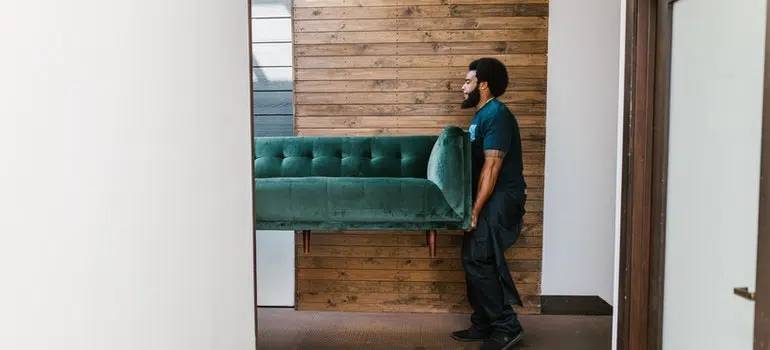 Miami Services
We are a top-tier Miami moving company to carry out your relocation
Years of hard work and experience resulted in us being ranked as one of the most trusted moving companies Miami offers. Since the establishment of our company, we strived to deliver a unique and memorable moving experience to as many people as possible. Be sure that nothing can go wrong when our Miami movers are around. Even unanticipated situations don't pose a challenge to us since we're ready to quickly adjust and complete the move on time.
What also makes us stand out is our full commitment to our customer's needs. Having said that, we believe that each person deserves a unique relocation experience. Your needs are our command, and we're ready to come to your aid and execute the move you hope for. All you have to do is give us the required information so we can curate the moving plan for you.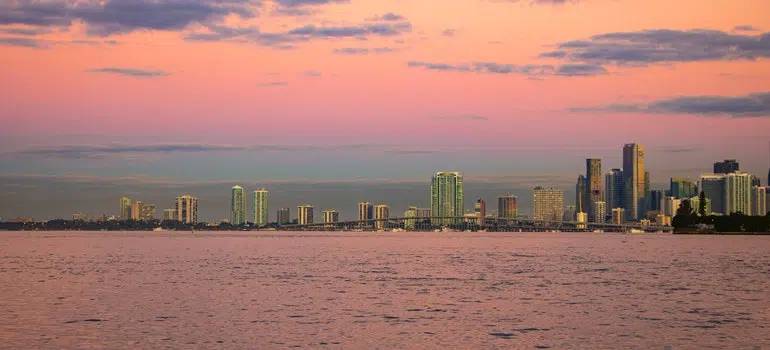 Our Miami moving crew is there to take the burden off your shoulders and prove that moving can be a joyful process and valuable memory. No matter how far you want to go, you can rely on our support from the very beginning. Moving, whether across the street or across the state is a demanding endeavor. That's why we at City Movers pay plenty of attention to the organization segment while staying flexible in case of unexpected changes. Your relocation is in safe hands from the moment you book our estimate until the very end.
Why opt for City Movers
Moving with some of the most reputable moving companies from Miami is the best decision you can make. We are a licensed and insured moving company, therefore you can rest assured that your items are in safe hands. Our Miami movers want the best for our clients, this is why they always go the extra mile to provide our customers with a superior moving experience. They are here to take care of everything and make sure that you have a smooth relocation without any issues. Each member of our team has the experience and knowledge that is necessary to execute all kinds of moves seamlessly. 
Our team can predict and avoid any issues that may arise during relocation. You can rest assured that you and your loved ones are going to have a safe move. Relocations are easy when you have some of the finest moving companies from Miami by your side.
Every person has different requirements, therefore, we offer moving services that will help you with each moving task:
As you can see we have thought about everything! We use high-quality packing materials to protect all your belongings. Our professionals know how to wrap and protect different items to ensure total safety during the move. With our knowledge and state-of-the-art moving equipment, you are bound to have a stress-free relocation. All it takes is one phone call and our movers will be at your doorstep in no time!
Customer support every step of your Miami move
For additional questions or concerns, our team is there to guide you and give the answers you need. Don't hesitate to let us know how we can help you. Miami movers are at your service from the moment you hire us and want to make sure you feel safe and relaxed about your move.
See what numerous happy customers say about us
Our goal is to see you happy with your moving journey and help you settle in your new home without stress. This is why we are known as one of the most trustworthy moving companies Miami residents speak highly of. Check previous customer experiences if you would like to know more about our work!
Moving to Miami is worth the effort
If you plan to move to the city of Miami this year, prepare to experience a vibrant lifestyle filled with opportunities! No matter what your reasons for the move are – family, work, etc. – you won't make a mistake if you pick Miami for your next home. More and more job-seekers come to this amazing city to advance their careers or launch their business ideas. Miami is a well-known entrepreneurial spot where aspiring business owners come from different corners of the world. A diverse market and multiculturalism are the driving forces behind Miami's business ecosystem and community. People there cherish creativity and leave space for anyone, regardless of cultural background.
Miami is also popular among food lovers who gladly come there when on a quest to try exquisite food in some of the most popular Miami restaurants. On the other Miami residents also enjoy their pastimes camping, surfing, or doing sports in general. As for art lovers, Miami has something to offer too! An array of museums and interesting spots is available for those who seek unique exhibitions like Frost Science Aquarium & Planetarium, Miami History Museum, or Miami Graffiti Museum.
FAQ
What are the most common moving problems in Miami?
The heat and the dense traffic in Miami can cause a lot of problems when moving. However, our movers have a lot of experience and know how to operate even in the most difficult conditions. 
Can City Movers provide packing supplies too?
We provide our clients with high-quality packing supplies. We have everything you need to protect your items so that they arrive safely at your destination.
What can I do before the movers arrive?
If you have decided to pack on your own make sure that you have finished this task by the time your Miami movers arrive. Make sure to seal all the boxes correctly and label them. 
Remove all the obstacles that might block the corridor and the driveway, so that your movers can move freely.
Will my possessions be safe during the relocation?
Our movers will pack all your items with high-quality packing materials and load them into our padded moving trucks. No matter the distance of your move, your possessions will be safe and sound with us!
How long before my relocation should I book City Movers?
As soon as you know your moving date make sure to give us a call. As one of the most reputable moving companies in Miami, we receive hundreds of calls daily. If you plan on moving during the peak season we recommend you book your relocation even eight weeks in advance.
Do you have any experience in moving musical instruments?
We are experts when it comes to moving delicate instruments. Our piano movers in Miami are some of the best in the industry. With our state-of-the-art equipment and knowledge, a safe transfer of your musical instrument is guaranteed. 
We're just a phone call away!
All it takes is just a phone call for you can have a delightful moving journey you deserve! Thanks to our skilled Miami movers, you can relax, and be able to stay on track with all the duties you have on the list. The entire City Movers team stands at your disposal whenever you feel ready to embark on a moving journey and start fresh in a new place of residence. Therefore, make sure to contact us for more information! Besides professional moving services, we'll serve you the best guidance you can think of! When you have our movers on your side, nothing remains left to the case. So, wait no more, and get in touch with us as soon as you pick your best time for Miami relocation!
CITY MOVERS MIAMI
Address: 100 S Biscayne Blvd, #3170 Miami, Fl 33131
Email: [email protected]
Phone: (786) 292-3202