Finding the best storage Miami offers is not an issue if you know where to look for it. That is why you need to make sure you contact some of the most reliable movers Miami offers and get a great storage service for your belongings. No matter how far away you need to relocate your home to, you need a place to keep all your belongings safe until you have to get them again. So, contact us, get your free moving estimate, and make sure you get a storage unit as well. We know how to keep your belongings safe, and you will see that as soon as you get to our storage space.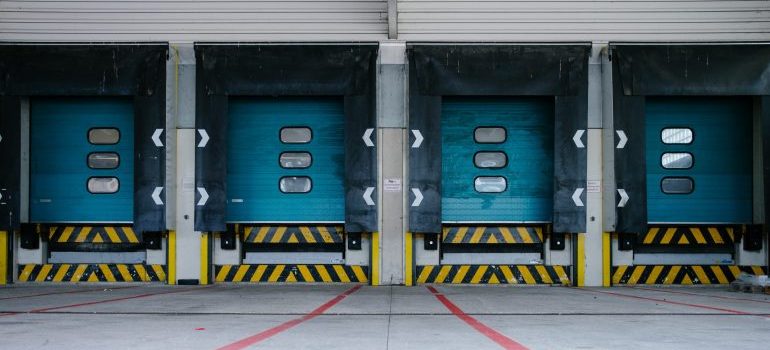 Making sure your things are safe is important and we know it
Once you start to prepare for your relocation, you will start decluttering at some point. Once you start, you will most likely realize that you have a bunch of things that need to be relocated, but you don't want to keep them in your new home. That is not unusual, and all you need to do is make sure you store these items in one of the companies that offer the best storage Miami offers. And, finding the right storage service is really important as well. So, we decided to help you out by creating a perfectly safe place for all your belongings, for as long as you need them.
Why should you choose our storage?
Because we can offer the best storage Miami offers! Our storage units are large, clean, and safe. Our great Florida movers are an excellent choice for you. We have everything you need right here, and that is why you will have an amazing moving experience. We can even offer you our other moving services to choose from if you want to. There will be nothing to worry about. All you need to do is contact City Movers and tell us more about your needs and requirements when it comes to storage space and we will find you a suitable storage unit! If you choose our storage service, you can expect:
A clean storage unit
A unit that fits all your wishes
Our prices are affordable
You have easy access to your belongings whenever you need them
You can contact us at any time you like
All our other moving services are here for you
Having a stress free relocation is much easier if you get all the services from one single moving company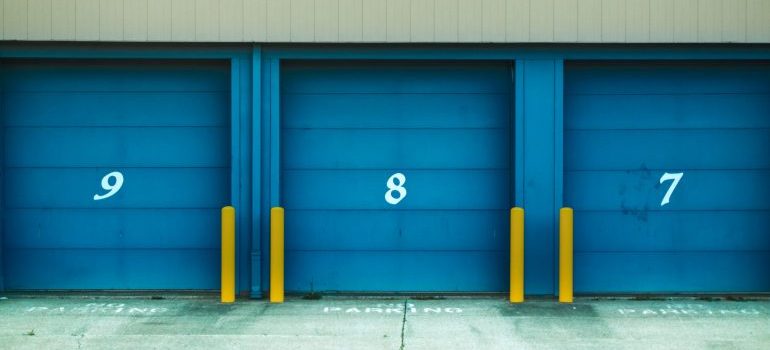 With us, you will have nothing to worry about! We have a great business strategy and even better-moving services for you to enjoy. We are here to get everything done, no matter when or how you need it. Call us and we will show you that we are here for you and your family.
Safety comes first to us here at City Movers
Once you decide to relocate your family to a new home, you will have to make everyone safe. That is why we are the safest choice for you. Not just that we make sure your stored belongings are safe, we will help you and your belongings be safe while you move. This is why we made sure we employ only the best of the moving professionals. Everything will get moved without getting damaged in the process. And, all you need to do is call us and get your free moving estimate. You will see right away, that our long-distance movers are not just amazing at what they do, they are affordable as well.
How does our Miami storage service work?
The first thing you should know about City Movers is that ever since we started the moving business our priority is the client's utmost satisfaction. Over the years of being in the moving market, we have gained the trust of countless satisfied customers. Thus, we become one of the most reliable companies that offer storage services in Miami.
Apart from unparalleled customer service, our team of experts is devoted to finding the best solutions that will provide our clients with complete comfort. Therefore, our Miami storage service is designed to ensure that our clients have all the benefits and the most positive experience. Your only job is to decide what items you want to store. After you decided, get in touch with us and tell us what you need. Our trained and skilled movers will come to you to pick up all the inventory you need to store. This means that you do not have to worry about the whole process of transport. We are the ones who will take care of all your belonging, even if you are relocating fragile items or moving a piano.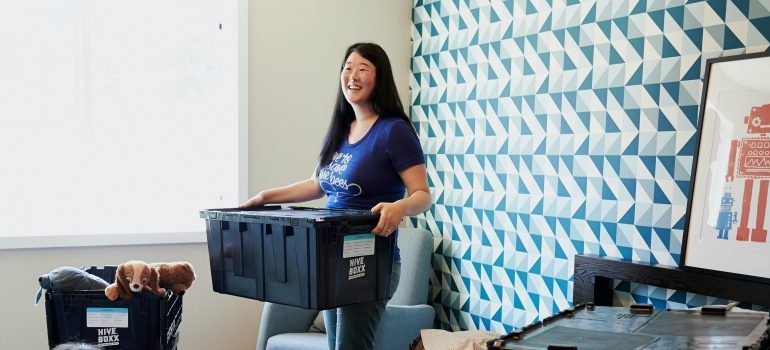 Packing is difficult, even if you are packing things for the best storage Miami offers, but we can help
So, you decided to make sure that you get one of the companies with the best storage Miami offers, and you need to know who to choose. Well, here at City Movers, we truly are an exceptional choice. If you are moving from Florida to California and need to get a great storage service, you can do it at any time. But, you can't just place your belongings in a unit and leave them there. You need to pack them first. And, packing your belongings for storage or to make sure they are safe while you relocate them is much easier if you get our packing service as well. This way, our packing professionals will get to your home, and pack everything for you. Once they are done, you can simply get your belongings stored or moved.
Packing supplies and packing service at your doorstep
If you want to protect your belonging properly and keep them safe, you must have quality packing material and proper packing techniques.  No matter if you are moving locally or you need to move your office, the right protection of your items is essential during transportation and while being in the storage unit. However, the thought of gathering packing supplies and thinking about how to secure each piece can be quite overwhelming. But with City Movers by your side, you have nothing to worry about. Our team of movers and packers is detail-oriented and we have a special packing system that works to your advantage. If you opt for our storage in Miami, you will see what it means for the first-class user experience.
Our team of professionals will come to your home and disassemble all the items you need to relocate. After arriving at the best storage Miami has, we will reassemble everything with utmost care. While packing your precious belongings we will handle them with delicate care to ensure optimal protection. If you need a high-quality packing supply, we are here to supply you with it. We are ready to provide you with a top-notch packing and storage service.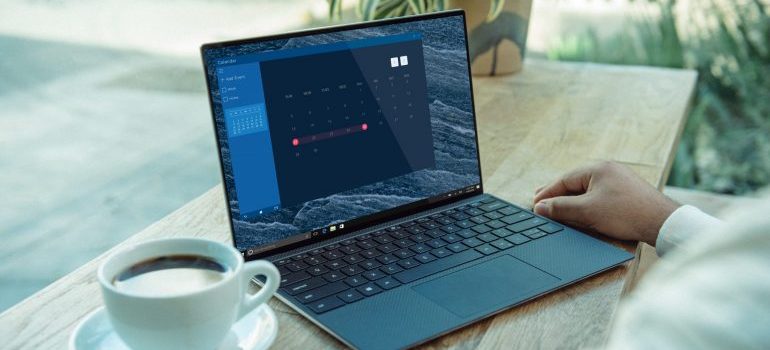 Commercial moving requires storage as well
Every office realizes that they need storage space, sooner or later. Especially now since everyone is going digital. Every office has papers and documents they don't really need anymore at the office, but you can't just throw them out. That is why you should make sure you get a storage unit and pack everything for your office move, or store the things you don't really need. You will be done in no time! Get the best storage in Miami with us! Miami is a great place to live in, and you will enjoy it here.
Contact City Movers and book your storage service in Miami
Moving your home or your office is not easy, and finding the most reliable services for all of these things is not easy as well. So, do not waste your time and energy looking for a place to store your belonging. Get in touch with City Movers and let us take care of everything for you. Our team of professionals is reliable and commented to your best interest. We are here to provide you with the utmost professional moving and storage service so you won't have to worry about a thing while relocating your home or your company. Our packing professionals will be there to pack everything for you. And, once those parts of your move are done, you can be sure that we will keep your belongings safe in our storage units for as long as you need us to. So contact us and benefit from the best storage Miami offers!