Making great changes in your life is never easy, even though they are good and you cannot wait for them to happen. When relocating interstate is in question, you should make it as simple as possible. It is a great change, but the process itself does not have to be stressful or overwhelming. In a situation of this kind, you can be sure that City Movers is going to be by your side every step of the way. We take the hassle out of moving, offering a seamless, efficient, and cost-effective service that's tailored to meet your unique needs. You will see that moving from Florida to Seattle is going to run smoothly. Take the first step towards a worry-free move by learning more about our exceptional moving services. Contact us today – we are eagerly waiting for your call!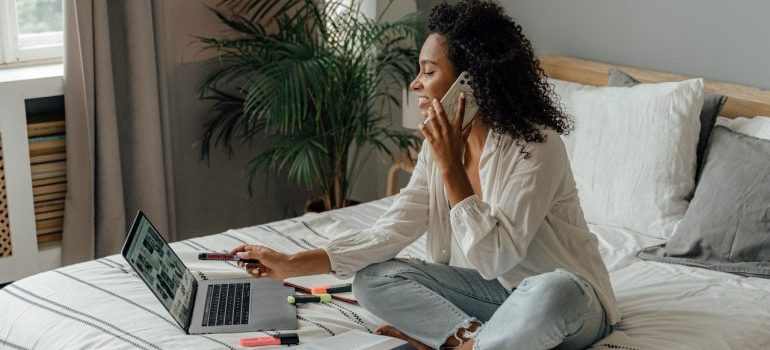 We are here to help you in every way possible
Each relocation comes with different needs, and details and requires suitable solutions. You need to find the services that will help you conduct your move without complications. For your moving process to run smoothly, feel free to count on our moving services. Add some of them to your moving agreement and let professionals take care of the moving-related tasks. Yes, you can mix and match different services to create an ideal moving strategy. Creating services we offer was tailored to the variety of needs of your loyal customers. For that reason, today we have a rich range of customized services, and they are at your disposal. To be more precise, here are other services we can offer:
With us by your side, your relocation is going to be a positive experience. We have been on the market for more than five years and, during that time, we have gotten a clearer picture of what our clients expect from us. With this in mind, we have managed to perfect our moving skills and you can see this by reading our moving reviews. Pick your perfect combination and moving preparation starts!
Exceptional service at an affordable price – the perfect balance
Choosing City Movers for your relocation needs is an investment in peace of mind. Our unique selling points stand out in the crowd: affordability, efficiency, and a team dedicated to your move. We help make your move from Florida to Seattle seamless, safe, and stress-free. Our service provides an unrivaled blend of top-notch quality and cost-effectiveness that caters to a broad spectrum of moving needs.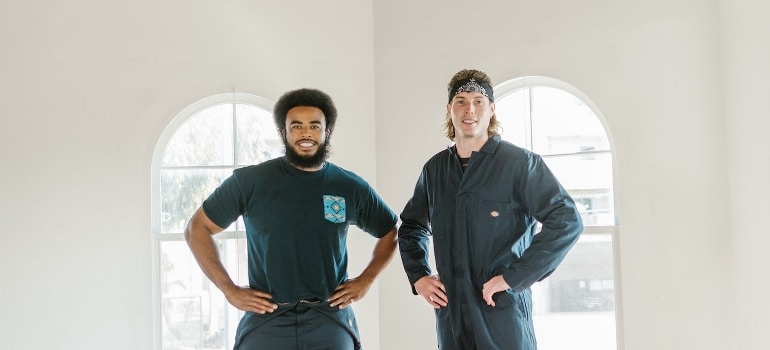 Our experienced and skilled team members tackle each moving task with meticulous attention to detail and exceptional professionalism. We take pride in their professionalism, affordability, and efficiency exceeding any expectations. With our moving crew, your belongings are handled with utmost care, ensuring a smooth transition to your new home. Our efficiency saves you time and effort, making your relocation process an enjoyable journey rather than a strenuous task.
Our goal is to give you a relocation experience that is smooth, fast, and worry-free, with no hidden costs or unpleasant surprises. We believe in transparency and honesty, and that's reflected in our competitive pricing. Our affordability doesn't mean we compromise on quality. Our services are top-tier, ensuring every customer gets an exceptional moving experience. Dial our number now for a free estimate and start your moving journey with confidence. Make the right move with City Movers, where exceptional service meets affordability. Choose us for your moving from Florida to California needs and experience the difference.
Relocate your office or your business with our help
Commercial relocations are specific because a great number of office equipment pieces should be transported safely and in a short period of time. Luckily, should you put your trust in us, your items are going to be in great hands. Business moving to Seattle from Florida will be over in no time. And you can be sure that there will be no damage to your items.
Government relocation is also one of our specialties
This is quite an undertaking which is why the process should be handled by professionals. We have gained a lot of experience over the years and we have completed relocations of this kind before.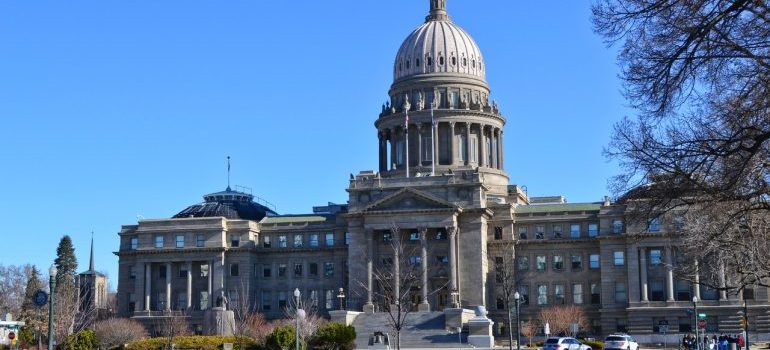 Count on us to think of a perfect moving plan and execute it with no mistakes. We value the fact that you have given us your trust and we are not going to let you down.
When moving from Florida to Seattle, let us help you with packing
There is nothing to worry about if you do not have enough time for packing. Our professionals are always at your disposal and willing to help you complete this time-consuming task. The good thing is that should you let us help you, completing this task is not going to require a significant amount of time. In addition to this, you will know that we are going to use premium-quality packing supplies.
Store some of your items – there is no need to bring everything with you
Either if you would like to store your home or office items, our units are at your disposal. Feel free to choose the size of the unit and put your items in a safe place. Otherwise, those boxes will be in your way constantly and they will prevent you from completing other tasks with no great effort. Therefore, avoid stressing yourself because you will get to store even your sensitive items- climate-controlled units are available to you as well.
Do not worry about the safety of your piano – it will be in great hands
We know how valuable your piano is to you and we feel privileged because you have entrusted us with this task. Since we are not going to let you down, you can be sure that we are going to do even the impossible to deliver it to you in perfect condition.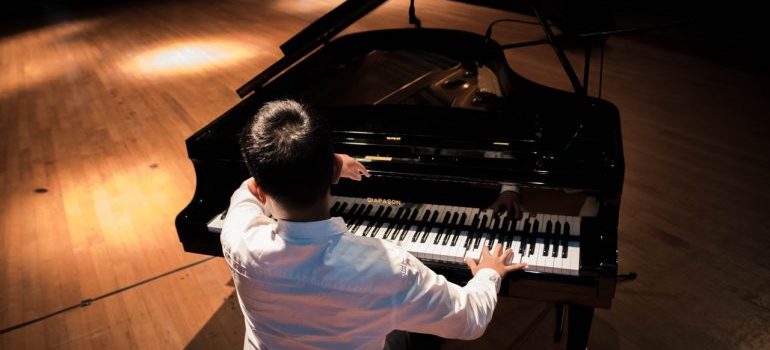 Your beloved instrument is in skilled hands. We have the proper tools and equipment for safe transportation. You can be sure that there will not be even a single scratch on it.
The contrast and beauty of Florida and Seattle
Embrace change and experience the contrasting beauty of relocating from Florida to Seattle. As two of America's most captivating states, they offer differing climates, cultures, and lifestyles. Florida, a state under the constant threat of climate change, is graced by sun-drenched coastlines, thriving marine life, and a unique blend of cultures. Meanwhile, Seattle, tucked away in the Pacific Northwest, offers cooler temperatures, lush forests, a tech-driven economy, and a culture steeped in environmentalism. As you consider relocation, acknowledge the populations of both states. Florida is home to a considerable percentage of the US coastal population, more prone to climate risks but has seen no retreat from these areas yet.
The decision to move from Florida to Seattle presents both unique challenges and opportunities. The journey by car spans approximately 3,000 miles, an undertaking filled with numerous landscapes and climates, symbolizing the transition from one unique lifestyle to another. Changes in the cost of living and housing are equally important. Seattle is known for its tech-driven economy and high cost of living, while Florida, despite its climate risks, has seen a steady increase in property values, specifically in areas prepared for climate change. Both states' housing markets continue to adapt to their respective environmental challenges, offering different opportunities for newcomers.
Get ready to embrace the change
When considering lifestyle changes, take enough time to do your research. Florida offers a warm, sunny climate almost year-round, a laid-back culture, and a love for outdoor activities. The threat of climate change has driven a sense of urgency and resilience in the communities there. In contrast, Seattle's culture embraces environmental consciousness, intellectual pursuits, and coffee culture amidst its famously rainy weather. Despite the differences, both places offer diverse cultural experiences, unique to their geographical and environmental contexts.
Embrace the change, the contrast, and the beauty of Florida and Seattle. As you prepare for this journey, consider the transformational experiences both places offer, and how you can grow through these changes. Relocating from Florida to Seattle is not just about changing states, it's about expanding horizons, experiencing contrasting environments, and embracing opportunities that come with change. This long journey is going to be worth it!
Seattle – a flourishing city worth the journey
Welcome to Seattle, an emblem of growth and prosperity nestled in the beautiful Pacific Northwest. According to the latest reports, the city's population stands at 769,714 people, making it a place vibrant with diverse cultures and demographics. Seattle's residents enjoy a substantial median income of $92,263, indicative of its thriving economy and the wealth of job opportunities it offers. The housing market is buoyant here, with the median home price resting at $813,500, and an average rent for apartments in the city center of around $2,400. It is a city that appeals to all age groups, with a median age of 35 years, attracting both young professionals and experienced veterans alike.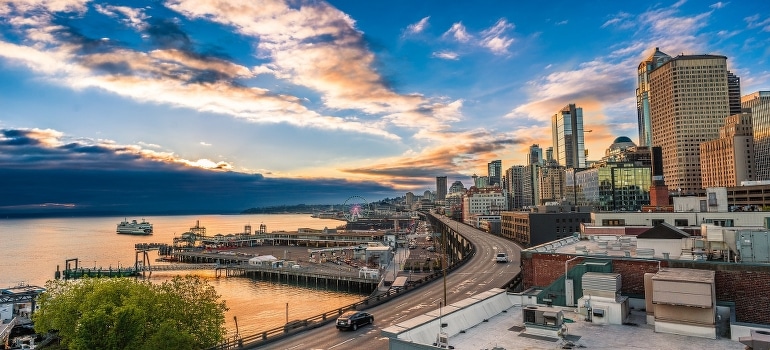 Seattle is famous for its iconic neighborhoods, each offering a unique cultural experience. From the artistic soul of Fremont to the upmarket elegance of Queen Anne, from the hip vibe of Capitol Hill to the family-friendly ambiance of Ballard, there is a perfect neighborhood for everyone looking to make the relocation to Seattle from Florida. Its key industries include software development, online retail, biotechnology, clean energy, and aerospace, with top employers like Amazon, Microsoft, and Boeing adding to the city's economic robustness.
Amenities, surroundings, and vibe of Seattle
As you explore Seattle, you'll uncover a city rich in amenities and landmarks. The awe-inspiring Space Needle offers a panoramic view of the city while the bustling Pike Place Market is a food lover's paradise. The city's waterfront, crowned by the Great Wheel, offers a stunning vista of Puget Sound. The thriving music scene, coffee culture, and diverse culinary delights add to Seattle's vibrant lifestyle.
Transportation in Seattle is highly developed and user-friendly. With an intricate network of buses, light rail, ferries, and bike lanes, commuting is efficient and enjoyable. The city also boasts an array of parks and green spaces. It offers residents a perfect blend of urban living and natural beauty.
Whether you're a tech wizard, a science enthusiast, a culinary connoisseur, or simply a lover of the outdoors, Seattle welcomes you with open arms. It's a city where ambition meets opportunity, a city where dreams turn into reality, a city worth the journey. So, why wait? Begin your relocation to Seattle from Florida today and be a part of this thriving community.
Moving from Florida to Seattle is a great choice
If you want to be living in a place whose sceneries will take your breath away every day, you should definitely move to Seattle, WA. There are major parks you can go to and be in a position to enjoy the peace around you. The only thing you will hear are birds. In addition to this, if you like coffee, you will feel at home here in no time. You will find a great number of independent roasteries, coffee bars, as well as tea shops. Your morning routine will surely be much better with fresh coffee. If it happens that you are relocating here with your family, you should know that Seattle is great for raising children. The crime rates are low, the air is clean, and there are a lot of kid-friendly activities.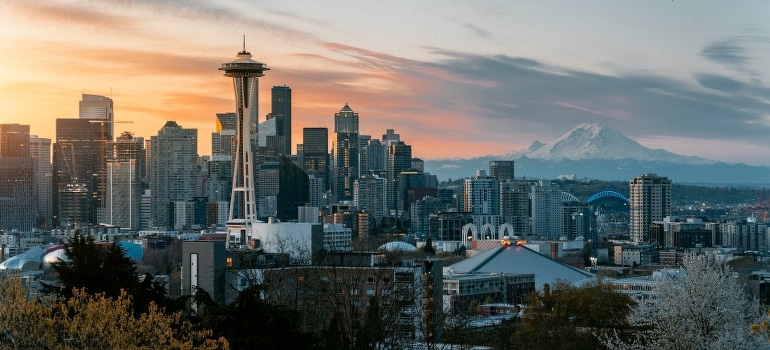 Count on our help when moving to Seattle from Florida
There is no reason why you would go through an interstate relocation on your own. This would only bring you stress and it is the last thing you need. Instead, put your trust in City Movers and you can be sure that your belongings are going to be safe all along the way. Moving from Florida to Seattle will run smoothly and all of the tasks will be completed on time. Since we can provide you with different moving services, you can be sure that there will be no delay. Therefore, get in touch with us and feel free to ask everything you would like to know- our representatives are at your disposal.