Relocation presents you with an opportunity to start a new life in a new home. And if you want your relocation to be simple and stress-free you need reliable and experienced Hollywood FL movers. With City Movers, you will experience how easy and straightforward it is to relocate your entire home. We can assist you and completely take care of every step in your relocation process. With state-of-the-art equipment, experienced movers, and competitive prices, we'll make your next relocation the best you will ever have.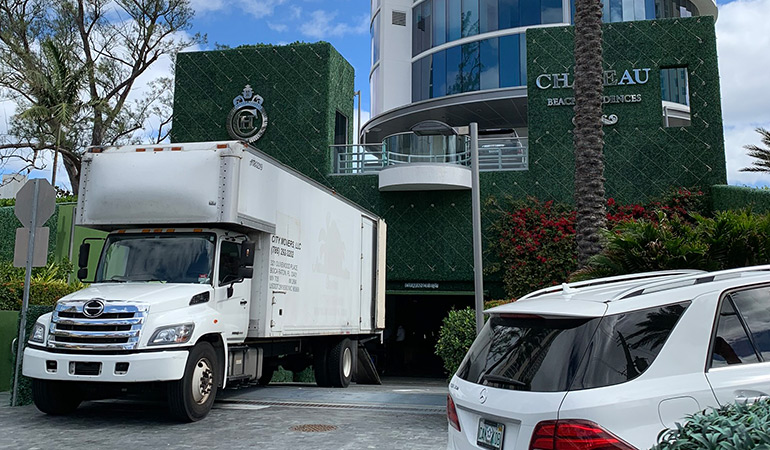 Start your new life with the help of the best movers in Hollywood FL
Every relocation is unique and requires a personalized and attentive approach. They might start the same. With you getting info from the Hollywood FL city website. And looking for Hollywood FL movers for your upcoming relocation. But, after that, it's up to your movers to make sure that everything goes according to plan. And that your belongings arrive safely and undamaged. That is where we come in. Our job is to make sure that you start your life in a new city the right way. Full of energy and stress-free. And that your belongings arrive safely and on time. So start your new life in Hollywood FL the right way. With the help of the City Movers. Contact us and see for yourself why we are the best movers in Hollywood FL.
What makes City Movers the best movers in Hollywood FL?
Picking good movers is probably the most important choice in your entire relocation. And there are many reasons why getting good movers is essential. Your whole plan for moving to Boca Raton depends on the reliability and experience of the moving company of your choice. And we understand that very well. That's why we always give our best to make sure that your relocation goes smoothly and stress-free. And you can see that through the way we do business and approach every relocation.
Trained experienced movers in Hollywood fl
We are very proud of our hard-working movers. They have gone through extensive training before they started working. And with years of experience, they know every trick in the book for making your relocation better. So it doesn't matter if you live on the ground floor or the penthouse apartment. They will be able to safely and successfully move all of your belongings. They are quick and agile and can navigate through narrow spaces. So you don't have to worry about bumps or scratches on your items. Even if you need a piano moving service. Their attention to detail makes them the best movers in Hollywood Fl. So you don't have to worry about the safety of your belongings. Or the speed of your relocation. We can even relocate our customers anywhere along the East Coast within just one day!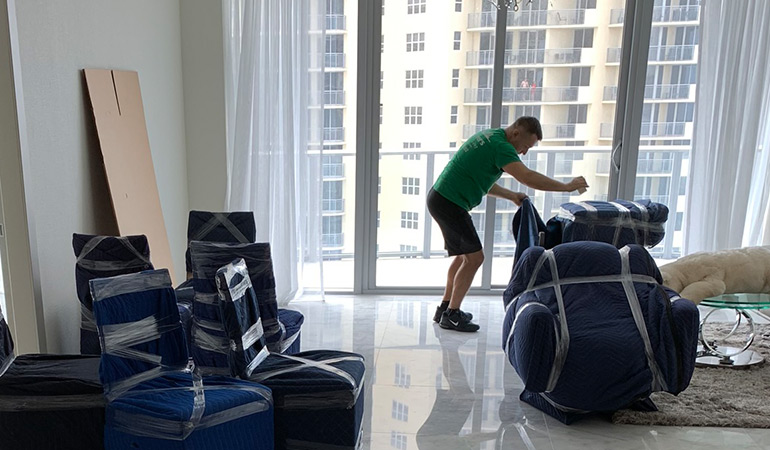 Well maintained modern equipment
It's not just our movers that we are proud of. We also use state-of-the-art equipment and a well-maintained fleet of moving trucks. Some of the best in the moving industry. We regularly maintain their engines and they come with a brand new padding system. It ensures that your belongings are safe during transport, no matter how bumpy the road is. 
Hollywood FL movers for all your moving needs
Relocation is not just about loading and unloading a moving truck. There's much more to it than that. What makes us one of the best moving companies Boca Raton is that we are committed to offering you everything that you might need for your relocation. It's stressful having to deal with multiple companies for one relocation. For that reason, we are offering a wide range of moving services. And they can cover everything you might need during your move. From packing to transport to storage, we will ensure safe transport and storage for your belongings.
Move care-free with  the best movers in Hollywood FL
Moving locally often seems like the simplest type of relocation. Especially when you are moving just a few blocks away. But, what makes us useful in those situations is that we can make your relocation truly seamless. With our local moving service, you will ensure the safe and quick transport of your belongings. Without you having to take days off work. Or having to bother your friends with that task. We are here to help you move quickly and without stress.
Long-distance and interstate relocation is straightforward with City Movers
Moving to another state, or even another city is a complex and time-consuming task. There's a lot more planning involved and you have to set aside a considerable amount of time. Well, we can make that much easier for you. Our long-distance relocation service is aimed at making your relocation easier than you've ever thought possible. Our experienced Hollywood FL movers will make sure that all your belongings arrive safely and on time. And you won't have to worry about a single thing.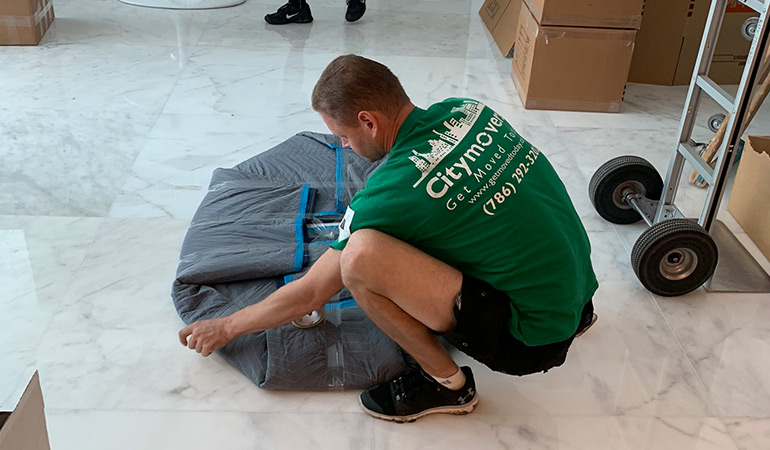 We can even pack your belongings
Packing is the most time-consuming and one of the hardest tasks in any relocation. It's imperative that everything is packed properly. Both because of the safety of your belongings as well as the unpacking process. But, instead of spending all of your free time packing, you can simply call us. Our packing service is aimed at making packing a zero-effort affair. All that you have to do is point us in the right direction. And our professional packers will make sure that everything is packed and labeled properly. 
Everything you need for your Hollywood relocation at one place
We can provide you with everything you need for your relocation. And much more. Our goal is to make your relocation as easy and straightforward for you as possible. Aside from the services listed, we are also happy to provide you with:
Commercial relocation
Piano moving services
Professional packing service
Storage solutions
And anything else that you might need for your relocation
Quickly and reliably move your business with our movers Hollywood FL
Moving a business is a delicate task since you need to have a highly organized relocation that doesn't take too much time. Every extra minute that you spend on moving is going to be reflected on your bottom line. Therefore, you need only the best moving companies Hollywood FL for the job. We have plenty of experience and all the tools and skills required to perform a quick and reliable commercial relocation. It doesn't matter if you are moving your office, store, or even a manufacturing facility, we have what it takes to make your move a reality.
Store your belongings safely in our storage facility
There are many reasons why having a storage unit at your disposal is useful. Start with your relocation, when you might have a need to temporarily store some or all of your belongings. Our movers Hollywood FL can take them to a storage unit and bring them to your new home when it becomes available. But, even after that, storage services can come in handy. You can quickly and easily declutter your home without having to throw away items you are not ready to part with. Furthermore, you can store seasonal clothes and equipment away from your home, hence making more space and keeping your items safe.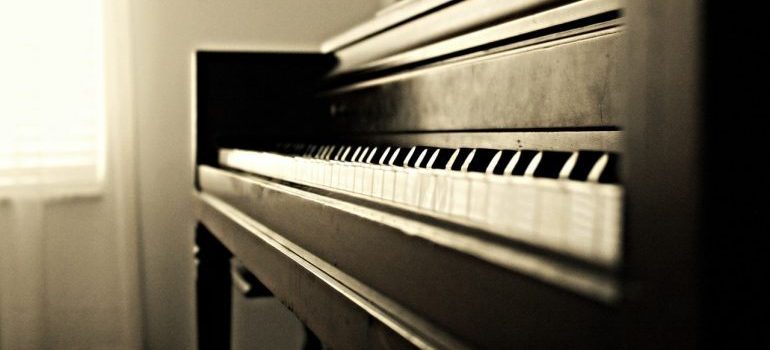 Our movers Hollywood FL can assist you with all types of items
Home to a different home entails moving almost all of your belongings there. Some of them are easy to pack and move, like clothes. But, there are some which are notoriously difficult. For items like that, you can rely on our movers Hollywood. They have the tools, skills, and experience needed to move all types of items. It doesn't matter if you need to move a piano or disassemble a closet for transport. With our help, nothing is too big or too heavy to move.
Have a truly hands-off relocation with the help of our packers and movers Hollywood FL
We can quickly and reliably move your belongings anywhere in the country and provide you with some of the best moving services in Hollywood FL. But, we can do so much more than that when it comes to assisting you with your relocation. One service that stands out is our professional packing service. That way, you can have a truly hands-off relocation, without having to deal with one of the most time-consuming tasks – packing.
We can assist you to move anywhere in the country
Relocations get progressively more difficult the further away you are moving. That's why, when moving to another town or out of the state, you need the best moving companies Hollywood FL by your side. We can help you easily move anywhere in the continental United States, no matter what you are moving. Our offer of moving services include:
Local relocation
Long-distance relocation
No matter where you are going, you can count on us to be there every step of the way.
Give us a call and get your free moving estimate
As you can see, we are an experienced moving company with some of the best movers in Hollywood FL. We are here to make your next relocation straightforward and stress-free. So, contact us and get your free moving estimate today. And we will take care of everything else. You can start your new life in Hollywood FL the right way.