The most difficult part of moving is not actually the moving day. It's the weeks and months leading up to it. This preparation period is when the real work happens. And that is exactly when you need City Movers to help you! Our expert Pompano Beach movers will help you get organized, plan, prepare, pack and move with no wasted time, no trouble and above all, no stress. So how do we do it? With the best moving services in the country, of course! Our movers are well-trained professionals equipped with the best packing supplies and moving vehicles in the business. With our help, your relocation will be a smooth, efficient and stress-free affair!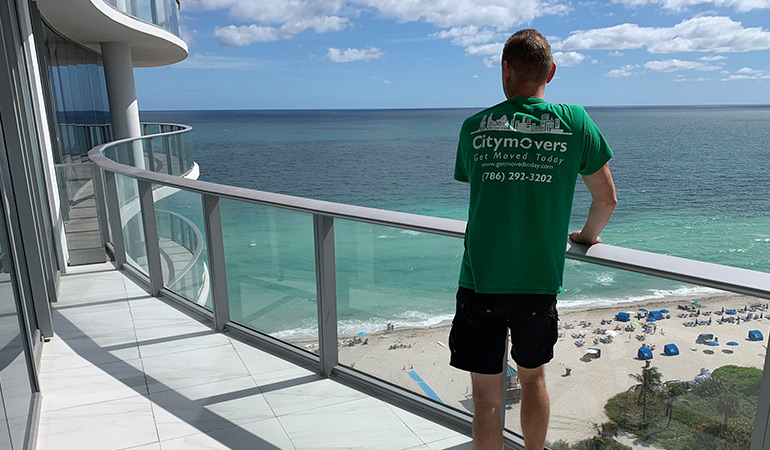 Learn more about Pompano Beach before moving there
Located in Broward County, Pompano Beach is a city of around 100,000 residents. As a part of the popular Miami Metropolitan Area, it is an ever-growing city. So don't expect to be the only one needing Pompano Beach movers this year! And there are good reasons for that. The city's location on the Florida coast gives it a tropical climate with temperatures of around 70-90 degrees Fahrenheit throughout the year. This means the weather is almost always perfect for visiting one of the many stunning sandy beaches in the area or participating in one of the many local festivals such as the Seafood Festival, the Annual Nautical Flea Market, the Holiday Boat Parade and more.
Pompano Beach is very popular with retirees, but the excellent nightlife and good job opportunities also attract young people. And let's not forget: if all that is not enough, Miami is just a short way away!
Don't do it alone: Pompano Beach movers are here to help you!
As you can see, moving to Pompano Beach can be excellent for you. But the process of actually getting there may be a different story. Luckily, you don't have to do it alone! With the help of the right local movers FL, the relocation itself can also be a pleasant experience. And City Movers are the way to make that happen! Our Pompano Beach movers offer a variety of reliable yet affordable services that you can count on in your time of need!
What can our Pompano Beach movers do for you?
So what exactly can we do for you? That depends on what you need! Our residential and commercial movers FL can help you with virtually anything regarding the move. City Movers' Pompano Beach movers are here for all your needs regarding:
residential and commercial relocation
local, long-distance and interstate moving
packing and unpacking
short- and long-term storage
specialty moving tasks such as piano moving, moving of extra heavy objects, school and government moving, event setup, warehouse management and more
You can combine any of the services you need in any way that you need. The possibilities are endless and the only limit is your word!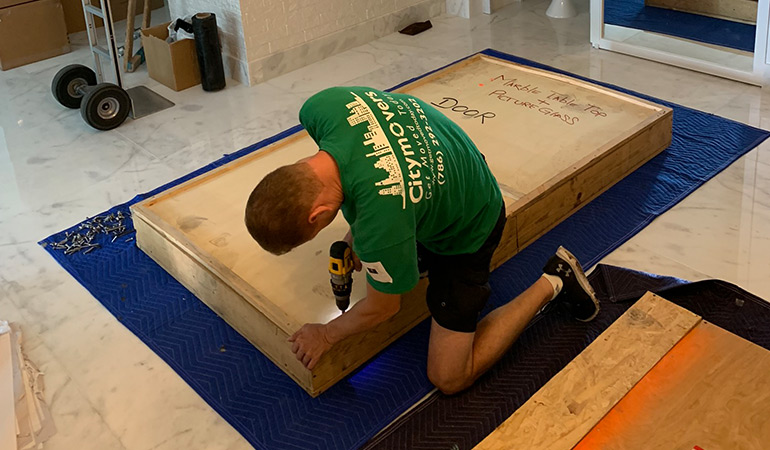 Make the best decision for your move: hire City Movers
Choosing the right Pompano Beach movers for your relocation is of vital importance. So why not make your life and move easy? Choose City Movers and you can sleep soundly throughout the relocation. With our help, you won't have to worry about the things you need to do – you can leave the whole relocation in our professional hands. We promise not to let you down so you can rely on us to move you with no problems and no stress!
No moving scams – we are licensed and insured!
There is no reason to worry about any kind of moving scams when you choose City Movers. We are verifiably licensed and insured, so you can be certain that everything is above board. Our firm belief in transparency means we will be happy to answer all your questions and help put your mind at ease. Moving is a stressful process after all, and we can understand that you're nervous about it, but we are only here to make things easier!
Our reputation in the business is impeccable
There is no better way to know what you can expect from your Pompano Beach movers than to ask someone who's already been where you are now. And if you ask our former customers, you'll see why we are the only logical choice of movers in Florida! Over the years we've operated in the state, we have carefully cultivated a positive relationship with our clients through excellent customer support, reliable services, and affordable prices. This is abundantly clear from our positive reviews and stellar reputation in the business.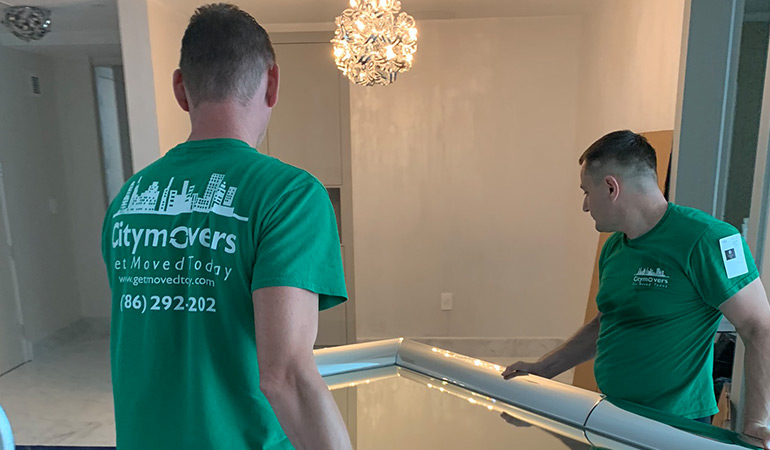 Specialty items? We can do it all!
All moves are different. We know that this means people sometimes need help moving unusual things in unusual ways. That's why we offer specialty services like piano moving to help you relocate even the things you never thought you could safely move!
We are budget-friendly: reasonable rates and no hidden costs at any time
With things as expensive as moving, it's only normal that you have concerns about your budget. But with City Movers, you have nothing to worry about. We do everything in our power to make the move easier on your wallet! Get a free moving estimate and see for yourself: our prices are more than reasonable and won't break the bank! Although it may seem too good to be true, we promise it is not. The estimates are accurate and complete with no extra costs added later.
Hire the best Pompano Beach movers today!
As you can see, there is no question about who the best Pompano Beach movers are: City Movers are the clear answer! The only question now is what you need to do next. And the answer to that is simple: contact us and start your moving process today with a free moving estimate. In a couple of minutes and with just a couple of clicks done from the comfort of your current home, you can have the best moving company in Florida working for you! There's no time to waste when you're moving so don't wait any longer!