Moving gets exponentially more difficult the farther away you're relocating. With greater distance come longer transportation times, higher moving costs, and greater chances of damage to your itinerary. There is, however, a way to make long distance moving easier. By hiring the right long distance movers Florida, you will solve many of these problems. And when it comes to long-distance relocation, our City Movers stand out as the clear choice of movers for the job. Our years of experience in the moving business have given us the knowledge and expertise needed to handle any kind of relocation anywhere in the country. So don't hesitate to give us a call because you won't regret trusting us with your move!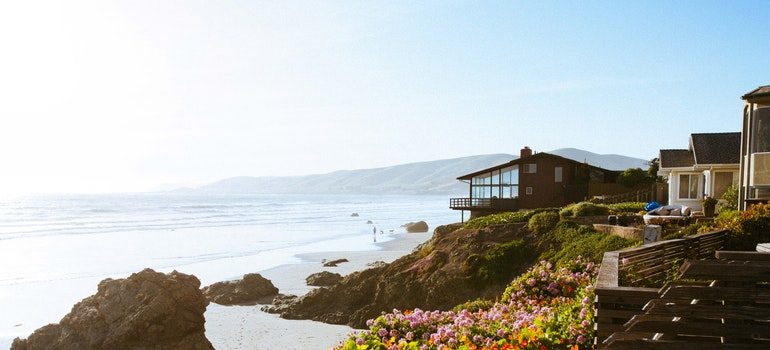 Do you know what makes long-distance moving difficult?
Each move is different and comes with its own set of unique challenges. When you're moving your office, for example, packing and transporting expensive but fragile IT equipment is definitely going to be one of your biggest problems. When you're moving somewhere far away, you can expect to face the following difficulties:
Long distance moving is very time-consuming.

The longer you have to travel, the higher the chance of something going wrong.

The farther away you move, the more expensive the relocation becomes.
Hire long distance movers Florida to make your relocation easier
When it comes to long distance moving, there is really no question as to whether you should hire one of the best long distance moving companies Florida has to offer. Long distance movers Florida can handle the entire relocation for you, from packing the first box in your old home to unpacking the last one in your new place. Not only does this take a lot of pressure off you and make your move less stressful, but it also ensures the process is faster, safer, and much more efficient. Ultimately, hiring movers will also be less expensive as you won't have to pay extra for packing supplies, moving trucks or gas. That makes movers a practical solution to all your long distance moving problems!
Choose one of the best long distance moving companies Florida has to offer
You should never settle for less than the best when hiring long distance movers Florida. And the best is precisely what you'll get with our City Movers. We are a licensed and insured, experienced, and reliable moving company that offers a wide variety of moving services at affordable rates. Making your move easy, safe and stress-free is what we're in this business for. You won't make a mistake choosing us, and that's a guarantee!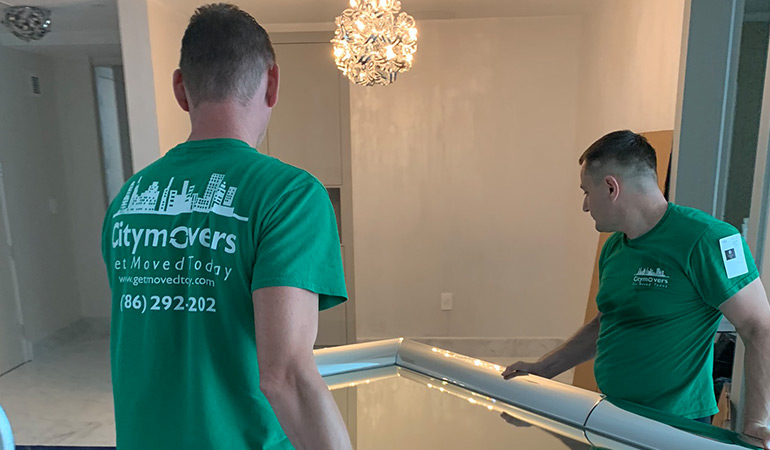 We are a licensed and insured moving company
Long distance and interstate movers must register with FMCSA to receive their license and insurance and operate legally in the United States. From day one, we have been licensed and insured. In all our years of experience, we have always complied with the rules and regulation of long distance and interstate moving. You can trust us to continue providing our services to these exacting standards!
Our long distance movers Florida are knowledgeable, experienced and well trained
We believe that experience is the best teacher and rely on this philosophy when hiring. All our movers are experts with the experience and know-how that you won't find anywhere else. We combine their knowledge with a rigorous training process. That prepares our employees for any moving situation you can think of. Whatever you throw at us, we'll be ready!
We reliably provide a variety of high-quality services in Florida and beyond
We offer a wide range of moving services. That includes packing, storage, piano moving, office moving, and more. You can pick and choose, thus tailoring our services to suit your specific needs. And distance is not a problem with us! Whether you are moving within a single city, staying in the state of Florida or relocating to the other side of the country, you can rely on us for quality service anywhere you need it.
Our estimates are accurate and honest – no hidden fees!
With us, you will always know exactly how much you're paying and what for. Our moving estimates are accurate and reliable and won't change when the time comes to foot the bill. We understand how difficult it can be to organize a moving budget so we will always be honest and upfront with you on the cost of our services. It may seem like our rates are too good to be true at first because we do our best to make your relocation as affordable as possible for you. But what you see is what you get – there are no hidden fees here!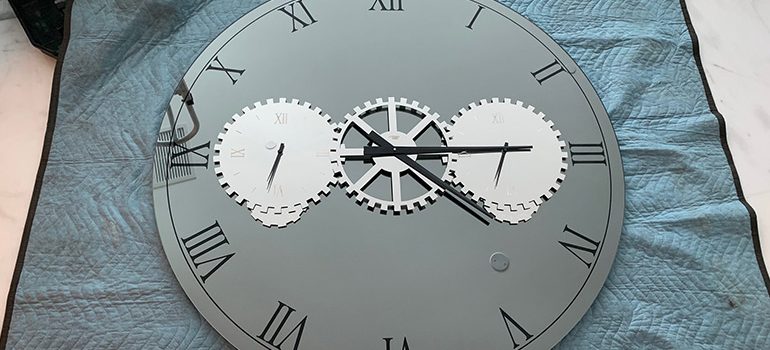 With the help of our long distance movers Florida, you won't have to worry about packing
One of the things that concern many of our clients who move long distance is packing. We get that: packing is time-consuming, physically exhausting, and stressful. With our help, you won't have to deal with it! Our professional packing services are up to the task. We will pack your home quickly and efficiently so that you don't have to spend your days doing it. The high-quality packing supplies we use can withstand relocation to any distance. Not to mention, our long distance movers Florida know how to pack your possessions in a way that ensures their arrival in perfect condition. So don't worry: your valuables will be safe in our expert hands!
Got too many moving boxes? Choose our storage solutions!
When moving long distance, you might find out you have too many belongings to relocate. Getting your new home ready for the moving process will take some time. If you don't plan to transport all of your boxes to a new home, we'll offer a simple solution. Our company provides reliable storage services you can rely on. We will help you choose a quality storage unit that will tick all the boxes. Whether you want to store a few boxes with clothes, antique furniture, or other valuables, you can rely on our simple storage solutions. As some of the best long-distance movers Florida has to offer, we will help you pack, transport, and store your belongings with ease!
Your office relocation can be easy and efficient with our long distance movers Florida
Business relocation can take a long time to plan and achieve. With everything that goes into planning, you deserve to hire the best office movers in the state. Our company offers affordable and flexible commercial moving services you can rely on. We are here to help you disassemble office furniture and carefully pack electronic devices. No matter how fragile the inventory is, our crew will make sure to keep it safe.
Long-distance office relocation is one of our specialties. With reliable movers by your side, you can relax and focus on running your business. We can disassemble, pack, transport, and reassemble your business's inventory. Handling this type of move is a great responsibility, and our crew will always have that in mind. So, if you are looking for the best long distance movers in Florida to relocate your business, you know who to call! We are here to help you plan your office move in the most efficient way!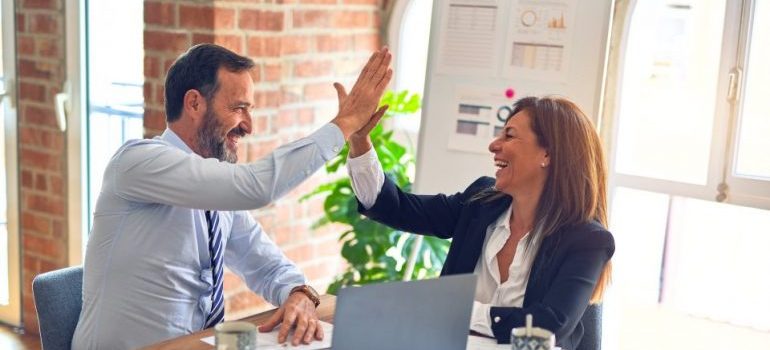 Let us do all the hard work on your moving day
After packing all of your moving boxes, the real challenge might occur during your moving day. Whether you are relocating a one-bedroom apartment or a large mansion, moving day often doesn't go as planned. Luckily, by choosing City Movers, you will choose some of the most dependable long distance movers Florida has to offer! With our moving services, you will not have to worry about heavy lifting, possible loss, or inventory delays. We are here to do all the hard work and let you enjoy your moving day. For example, if you are moving long-distance as a senior, all you'll want to do is to sit back and enjoy your move. The most important thing to keep during the move is your health. In order to avoid potential moving injuries, you should better put your trust in our moving crew. We will carefully pack your moving boxes and safely transport them to your new home.
Start your relocation today with a free moving estimate
There's no time to waste when you are moving long distance! So why don't you start your relocation today by contacting the best long distance movers Florida has to offer? Our City Movers are waiting for you to get in touch and let us know what you need. We will be more than willing and able to handle your move. Don't hesitate a second longer – call us to book our high-quality services at the best possible rates right now!