When it comes to planning a relocation, no matter how big and how far, you should know that a reliable moving company at your side is a must-have. Sometimes it is hard to find such a company, but sometimes, you are a click away from City Movers, the perfect solution for your relocation. When you have professionals beside you, every relocation will be a smooth one. Just like with our reliable movers Pembroke Pines! Let us tell you more about the quality moving services we can provide you for your Pembroke move.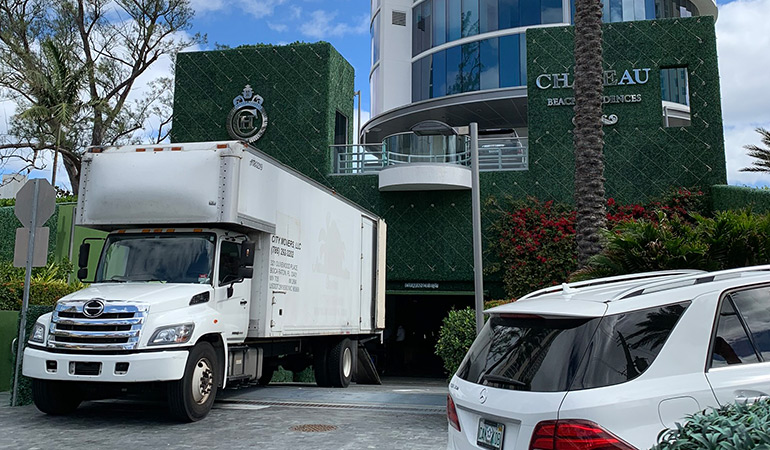 Get quality moving services at affordable prices from pro moving companies Pembroke Pines
With our rich history and many moves behind us, we are proud to inform you that you can count on our many moving services. Much like our packing services, every other service we offer is done with the utmost professionalism and care. We, at City Movers, love to do our work professionally and we care about your relocation. This is why there are many great reviews from our happy customers. We know how hard moving can be and we try to make it as easy and stress-free for you as much as we can! This is why our every moving service is done by none other than our experienced workers. Here's what kind of services we provide:
Local moving – We know our local streets like the back of our hands.
Long distance moving – Making long-distance moving feel like a small local move.
Interstate moving – Sounds hard on paper, interstate moving companies in Florida prove otherwise.
Residential moving – Easy and stress-free with true moving professionals.
Commercial moving  – Fast, efficient, and precise.
Government moving – Helping with government relocation with ease.
Piano moving – With our expert movers, it was never this easy.
Packing services – Only the best of the best.
Storage services – Need some space to store your items? We got you covered.
Relocate with ease by hiring professional local movers Pembroke Pines
The process of moving is not easy. There are lots of factors that you will have to take into consideration. This is also the case for local as well as long-distance moving. In fact, any kind of relocation requires proper planning and preparations. However, there is no need to worry! Moving can be done easily and stress-free when you enlist the help of true professional movers. Our local movers in Pembroke Pines are reliable and will make sure your items are delivered to your desired location on time, safely, and in one piece.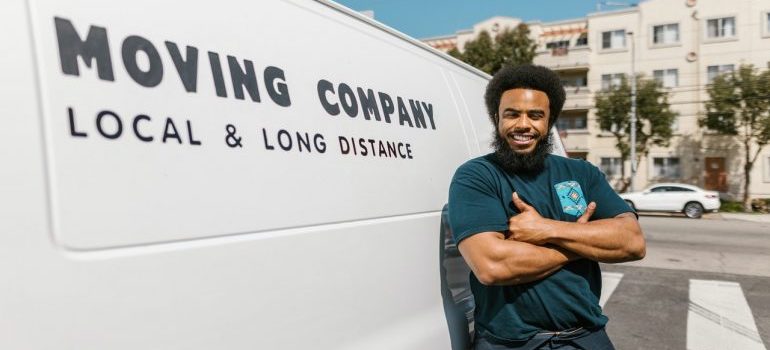 Organize a safe residential move with the assistance of reliable movers
Moving your entire household can be both scary and exciting at the same time. One of your top priorities is going to be to provide maximum safety for your household inventory. Therefore, we have enlisted within our ranks some of the best, most efficient, and effective residential movers that take their moving tasks very seriously. Our movers will approach each relocation differently according to its needs. We will properly examine the needs of your own relocation, the size of your household inventory, the distance of your move, as well as many other crucial factors and come up with the best possible plan to provide all of the proper moving solutions for your upcoming relocation.
Efficiently relocate your office inventory
A commercial move is not something to be taken lightly. You will want to have your office or your business up and running as fast as possible. The best and most efficient way of doing this is by enlisting the help of professional movers. Luckily, we can help you with this as well! Our reliable commercial movers are more than ready to safely relocate your office inventory to your desired location. We know and understand how sensitive some of the office supplies, documents, and materials can be. Therefore, we have made sure all our hired workers are trained and prepared to handle your office inventory with great care. Furthermore, we will make sure the office items you plan on moving to get to your new office space are right on schedule so your business does not take any necessary delays.
Pembroke Pines movers offer the best packing services
No matter what kind of items you have to move, big, small, fragile, valuable, City Movers can handle it all. Our impeccable packing skills are one of a kind and we will make sure all of your items are packed and transported. We do that all by following the proper safety procedures requires both by the law and our own safety standards. We pride ourselves on our skills and our way of handling every kind of move. So when it comes to movers Pembroke Pines, you will make no mistake! With us by your side, you can rest assured that your items are more than safe.
You will be happy to know that your movers Pembroke pines use only the best quality materials when it comes to packing. Our packing expertise combined with new materials can only bring you a safe and secure relocation for you and your items. You can always ask more about our packing services Florida by visiting our website or directly calling us.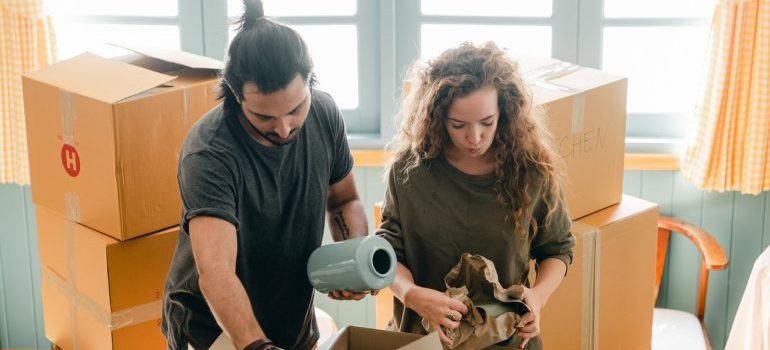 Perform safe long-distance and interstate moves
The process of moving long distances can seem quite scary and frightening. However, it does not really have to be this way. Sure, you will have to take a few additional factors into consideration and the overall moving process might last longer than your local move but both long-distance moves and interstate moves can be executed flawlessly with the assistance of reliable movers. As you can see, we specialize in both of these relocations and our movers are ready to give you a hand and provide you with the right services regardless of the distance of your move.
Need help with moving your piano? Say no more – we've got you covered!
A specific item in your inventory such as a piano might need a little bit of a different approach when it comes to the process of moving. We understand how sensitive such an item can be. Because of this, our expert local movers in Pembroke Pines specialize in piano moving as well and will make sure your piano gets transported to your desired location, alongside the rest of your inventory, safely and in one piece.
Excellent storage services provided by true moving experts
As we all know, people love to collect items. Out of hobbies, sport, or just from a sheer need. Well, over time we will only get less and less space to store them. This is exactly where our storage services come in handy. Want to store your items before you call your movers Pembroke Pines? Need some extra space in your home? Give us a call! We are the moving company that has it all. City Movers can provide you with the best quality storage units you can find out there. It doesn't matter if you are looking for a short-term or long-term storage unit, we got them all.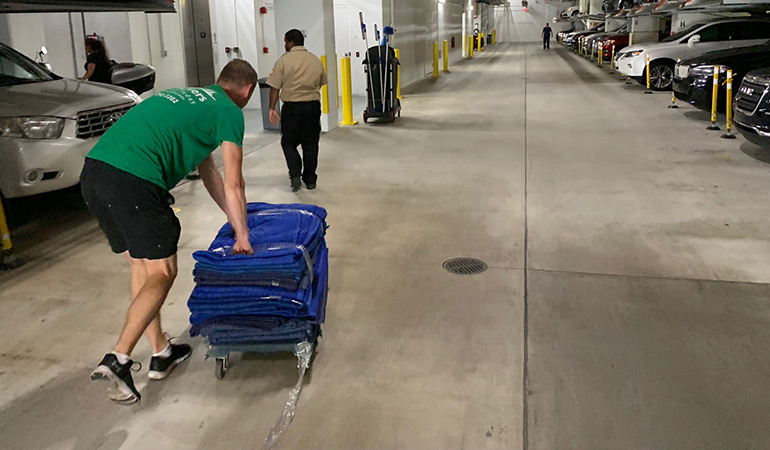 Need to place some items in a climate-controlled storage unit? We got the right solution for you. Our storage units are well equipped as well as safe and secured. Following only the latest in safety standards provided by the law and our need to take good care of you. We are happy to inform you that our storage units come in various shapes and sizes. All you have to do now is call us and ask us more about our storage units Boca Raton before you plan your move with moving companies Pembroke Pines.
Remarkable and efficient moving services for your move in Pembroke Pines
There are a lot of things you need to think about when you have to move locally. First things first, you have to pack everything tightly and hire your movers. These tasks can last a long time. And after you are done with this, you have to load them, travel, unload and unpack. You can find many guides about local moving online, but in the end, you will have to do everything by yourself. Which is a task that can turn into something almost impossible.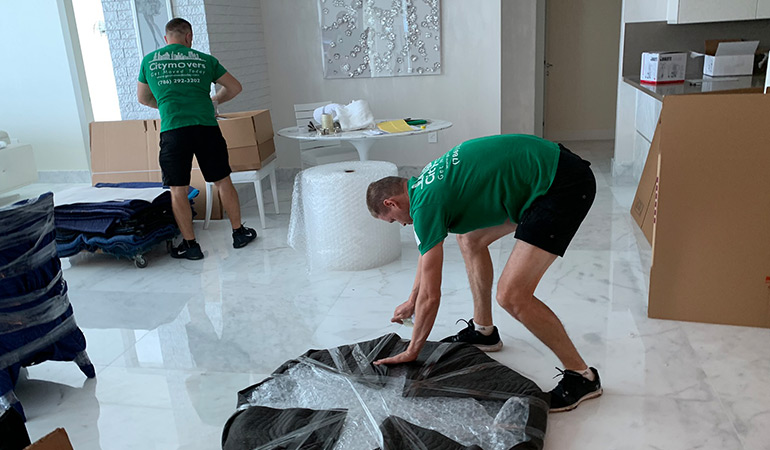 Well, City Movers do not like to see such tasks fall on your back like mythological Labours of Hercules. And we can assure you that none of the burdens of relocation ever feel like something impossible. With our trained staff of our own moving heroes, you can sit back and watch in awe as we turn your local move into nothing more than a simple relocation. With our expertise, you will not have to worry about a thing. Hire our local movers Florida and find out for yourself why our Pembroke Pines movers are at the top of the Mount Olympus of moving companies.
A little more about Pembroke Pines
This beautiful city lies in southern Broward County in the state of Florida. And you will be happy to know that Miami is located only 23 miles to the north. There are over 172,000 people living here and that makes it one of the most populated cities in this county. Also, this is the principal city of the Miami metropolitan area. The location and other opportunities make moving to Pembroke Pines one of the greatest decisions you will ever make. From education, job market, and housing you will certainly find a place for yourself here.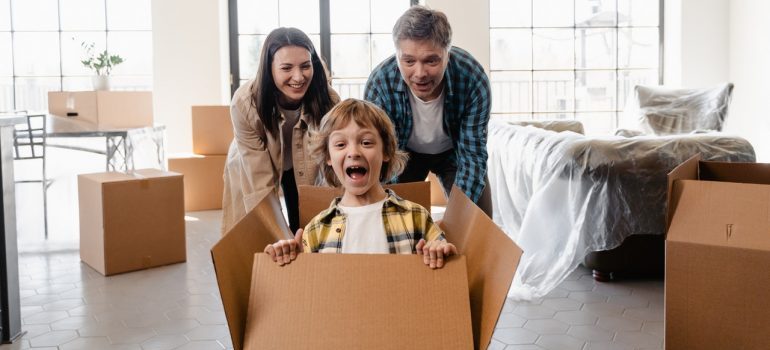 Contact us today and start your relocation with the right Florida movers
As you can see, there are quite a lot of reasons why you will want to enlist the help of reliable movers when relocating. The moving process can be intimidating but you can tackle it properly with the right movers by your side. Therefore, our movers Pembroke Pines are one of a kind and remarkable and you can rest easy knowing your items are in the hands of professionals. All of that is done at a reasonable price. With everything said and done, all you have to do now is contact us and schedule your relocation with our local movers Pembroke Pines today!