Sunny Isles Beach, located in the northeastern part of Miami-Dade County, which is the most populous Florida County, is a great place to start your new life in. But before you get there, you will need to go through a relocation process. And if you want to make that easier, why not hire one of the best movers Sunny Isles Beach has to offer – City Movers! We know the city inside-out and can provide you with a safe, efficient, relocation experience. Contact us today, request a free estimate, and we will help you plan, organize, and execute your move!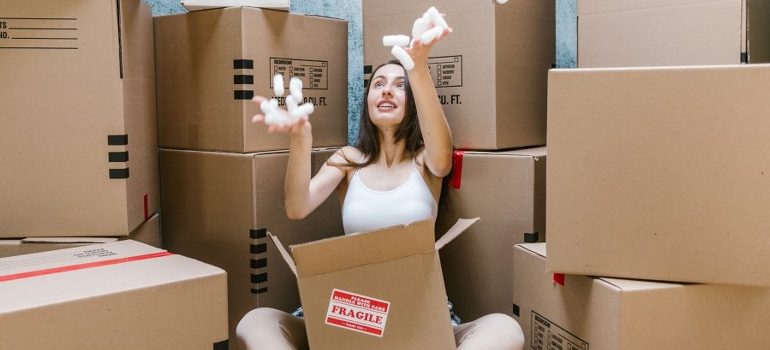 Choose one of the best movers Sunny Isles Beach has to offer – City Movers!
We are a moving company that has been servicing cities in Florida for over five years. When it comes to Sunny Isles Beach, we believe that our quality of service is unparalleled. All of our employees have extensive training, as well as top-of-the-line equipment. Furthermore, our planning staff leaves nothing to chance and will make sure that your belongings arrive in a timely manner. Our movers are efficient, polite, and behave themselves like true professionals. But if you want to know even more about us, our services, or anything else, feel free to contact our representatives directly. We are always fully honest and transparent with our customers and love to hear from them. Give us a call if you have any questions!
We use the best materials for our services
Moving is as much about equipment and resources as it is about knowledge and experience. This is why our fleet includes some of the best trucks in the industry. All of our trucks are equipped with a padding system that keeps your items safe during transit, as well as engines that are well maintained. Furthermore, we take every precaution that your belongings are safe, no matter what happens during transportation. Read some of our customer reviews and you will see that many people laud this very fact. We also use the best boxes and packing supplies available in the industry, as part of our packing services or separately. Our sturdy boxes will provide yet another layer of security for your belongings.
Our movers Sunny Isles Beach will provide an extraordinary moving experience
When it comes to the relocation process itself, we are one of the moving companies Sunny Isles Beach that you can fully place your trust in. We are accredited by the BBB (Better Business Bureau), as well as licensed and insured with all the right authorities. We take pride in our work, creating satisfied customers all across the country. But Florida is one of our specialty areas, where we are able to create an extraordinary moving experience for our clients. Not only that, we offer free in-person estimates to our Florida clients, which means that our movers will arrive at your home and determine the precise cost of your relocation. You will receive the estimate in writing, with a full explanation of each service and its cost. 
Opt for packing services for maximum convenience
The relocation process can be long and arduous, that is a simple fact. However, most of the difficulties are connected with packing, as that is what takes the most time and energy. With our packing services, you get to reinvest all of that into something else. We will pack all of your belongings for you, in a swift, efficient, and safe manner. With the quality of our materials and the knowledge and experience of our packers, you can be sure that the work will be over before you know it! Additionally, we can provide you with expert advice for your relocation while we are packing your things for you. It is always important to have someone knowledgeable around, no matter the task at hand. And that is exactly what our crew is, true experts who can make the whole ordeal easier for you!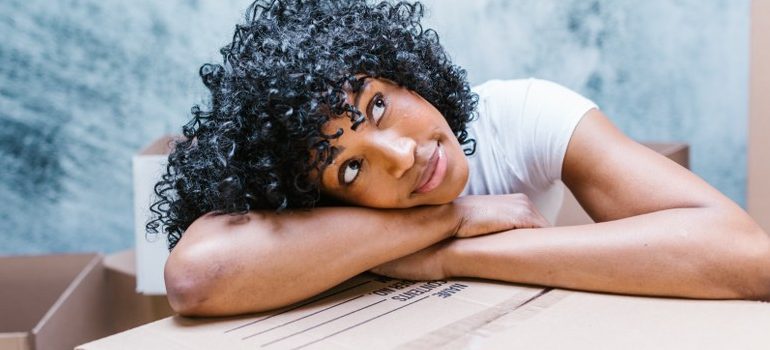 We also understand that packing is just a part of the process and that our customers wish for someone to do all of the work for them. That is why we offer a wide range of moving services, to cater to every need.
We have a service for every situation!
Normally, moving companies offer service packages instead of individual services. Our line of packages looks something like this:
But we allow you to mix and match services from individual packages, as well. As every relocation is unique, we believe that the set of services that it requires needs to follow suit. That is why we can offer you only a part of the package, a full package, or anything in between. With us, you always have a choice in the matter and you are the architect of your own relocation! That said, we will be with you every step of the way, regardless of which moving services you hire. Our team will help you create a relocation just the way you like it!
Sunny Isles Beach, Florida
The city of Sunny Isles Beach is a Miami suburb with a population of almost 22,000. It is one of the best places to live in Florida, offering amazing nightlife opportunities, as well as great public schools and great diversity. However, you will need to pay quite a steep price to purchase a home here, as the median home value is around $360,000, quite a bit higher than the national average. The median rent is around $1,600, and most people actually rent their homes in this city. The city is very safe and attracts numerous tourists on a daily basis. You will be able to meet new and exciting people from all across the world! Lastly, everything is close by. You can walk everywhere and will not need a car to get around.
Get in touch with one of the top movers Sunny Isles Beach has on offer!
If you believe that relocation to Sunny Isles Beach is the best thing for you and your family, all you need to do is hire one of the movers Sunny Isles Beach has on offer, ones that are worth your time and money. In other words, you want to hire City Movers for the job. Contact us today and we will create a moving experience that will have you smiling from start to finish!