Relocating to the Miami neighborhood of Coconut Grove is a lot easier if you have experienced Coconut Grove movers by your side. You want a company with extensive experience in the area, one that can provide you with a smooth, reliable, relocation process. When it comes to Miami and its neighborhoods, there are few that can match City Movers. We are one of the best moving companies around, with years of experience under our proverbial belt. We offer free in-person quotes to our customers, ensuring that you always know exactly how much your move would cost. No hidden fees, just full transparency. Contact us today and allow us to create an extraordinary relocation process for you and your family!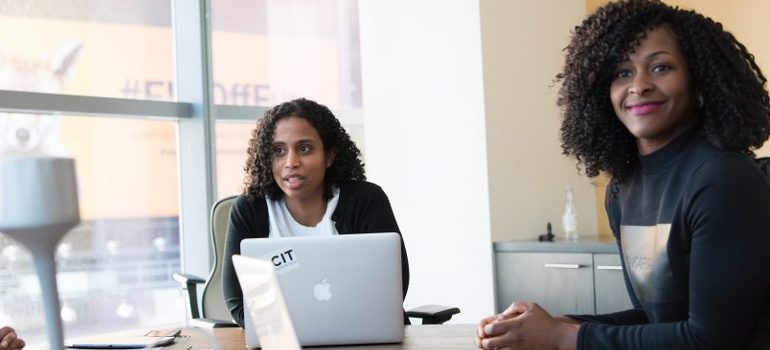 Why should you select City Movers as your Coconut Grove movers?
Every moving company is different. What is it, exactly, that makes us say that we are your best choice? Let's find out.
You can count on us to provide you with a reliable relocation process
With over five years of experience in the moving industry, and Miami in particular, we are confident in our ability to provide you with a reliable relocation process. We train our moving crews to the point of perfection, instilling all the best skills, habits, and practices into them. We also equip them with top-of-the-line moving equipment, making them even more efficient. But that is not all there is about us. When our movers are on the job, you can be sure that your belongings will be safe and sound and delivered to your new home without delays. Furthermore, we know the best routes to take, where to find the best parking spot, as well as how to plan the best time for your relocation.
In fact, our planning team is one of the best in the business. We are very proud of them. They will work with you from the start of the relocation to its conclusion, ensuring that everything goes without a hitch. You will have support all along the way, allowing you to make all the best decisions. However, we understand that it is your relocation, not ours. We will conduct it according to your wishes and provide advice where necessary.
We are proficient in working in all spaces
Our movers are extremely capable of working in tight spaces. Whether your home is on the ground floor on in the penthouse, our Miami movers in Coconut Grove will navigate the narrow spaces easily. Your furniture and other large items will be safely placed inside the truck before you know it! We also serve the entire state of Florida, even beyond it. We can offer relocations over long distances, as well as local ones. But Florida is our specialty, as is Coconut Grove. In these areas, we are fully capable of conducting your relocation within one day. In fact, we can do so anywhere along the East Coast! Feel free to check some of our customer reviews, to get the complete picture. We love hearing back from our customers and are always improving according to their feedback.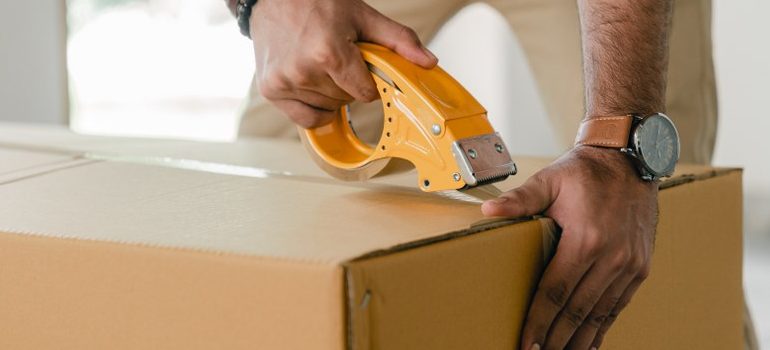 Our Coconut Grove movers use all the best materials
Every mover worth its proverbial salt uses quality gear, equipment, and materials. But we take it one step further. Our fleet of moving trucks is impeccably maintained and we equip all of our vehicles with a padding system. This ensures that your belongings are safe during transit, even when shifting. We do take all the necessary precautions as well, of course, but it is our belief that the safety of our client's items is our #1 priority. 
We are also accredited by the BBB (Better Business Bureau). It is our goal to make you feel at ease when considering whether to hire us, and we have taken all the necessary steps for it. Our company is fully licensed and insured as well, making sure that all of our client's belongings have maximum protection.
Our packing services leave nothing to be desired
The same line of reasoning that goes into our fleet applies to our packing services. We only use the best varieties of packing supplies and moving boxes in our services, and we offer the same to our customers. You can have us pack your belongings for you or we can deliver the supplies to your doorstep. Either way, the sturdiness of the boxes is the "real deal" and they will endure anything the relocation throws at them. Our packers work fast, efficiently, and safely. Every one of your items will receive the care that it deserves and be as safe as possible. Once you hire our packers for the job, you can simply sit back and relax, knowing that your belongings are in the right hands.
Keep your possessions safe in our secured storage units
No matter if you are moving just a few blocks away or long-distance, you will probably need some extra space to keep your belongings. It is important to find a space that is safe, well-maintained, and secured. If you learn more about us, you will realize that we are the solution to your troubles. Our spacious, highly secured and safe storage units are at your disposal any time. All you have to do, is to give us a call, tell us what you need and our experienced Coconut Grove movers will find storage that suits your needs. Our skilled movers in Coconut Grove will take care of every item and store them safely. You can rest assured that all your belongings will be safe, waiting for you.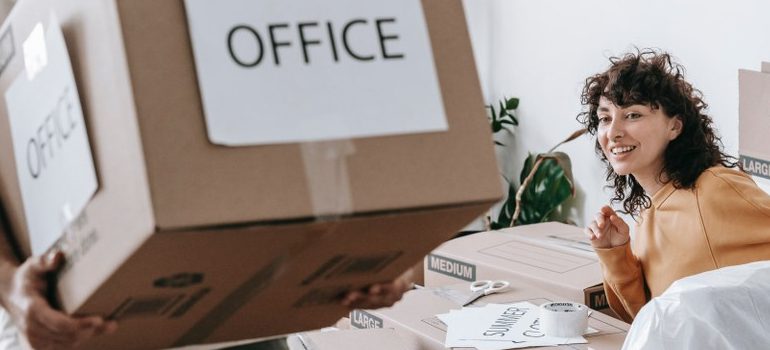 We also offer a variety of moving services
As mentioned previously, we can offer a plethora of moving services for you to choose from. Here are some of the packages that we offer:
If you don't happen to see a service on the list and you know that you need it, feel free to get in touch with us directly. We can complement our list of Miami moving services with additional ones, based on the circumstances. Our team is capable of finding solutions to almost any moving problem, after all. All you need to do is let us know what you need, and we will find a way to help you.
Miami – the Magic City
If you have never been to Miami, you still probably have some presumptions. You might think that Miami is all about sand, beaches, and party. However, Miami is so much more. This multicultural, diverse, and exciting city attracts people from the USA, but also from around the world. The Magic City is a true cultural melting point where you can find people from Cuba, Haiti, Central and South America, and the Caribbean. This reflects the art, food, music, and other cultural aspects of the city. Apart from having delicious food and amazing beaches, Miami also enjoys a low unemployment rate and great job opportunities. If you want to raise a family in Miami, you will be pleased to know that some of the top-ranked public schools are located in Coconut Grove.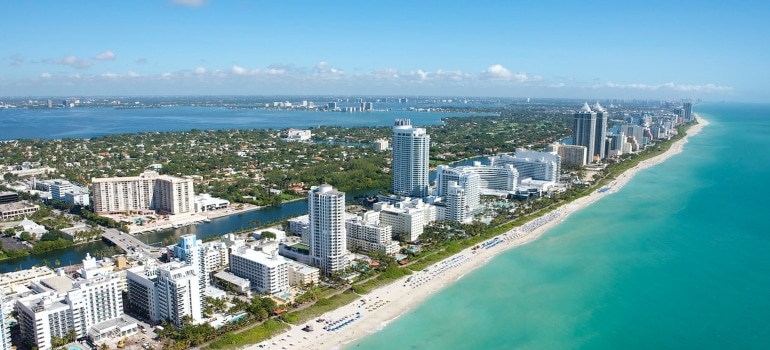 Miami is one of the most loved cities in the USA, however, there are some not so ideal things about the city, too. The cost of living is relatively high, so you can expect your monthly costs to be 10% higher than in some other cities. Also, the crime rate can be something of concern if you are used to living in quiet, little towns. However, many Miami neighborhoods are rather safe and Coconut Grove is certainly one of them. As you can see, it is not all sunshine and beaches, but Miami still offers a lot and everyone can find something to love about the city.
"The Grove"
Colloquially known as simply "The Grove", Coconut Grove is a Miami neighborhood with the feel of a small town with a big city vibe. The downtown is quaint, with its tree-lined streets ideal for walking and cycling both as well as providing much-necessary shade. People in this neighborhood make a real effort to get to know one another and friendly greetings are the norm. You will have no issues making new friends here. You will feel welcome as soon as you step foot in the neighborhood. The housing situation is quite mixed, as there are ultra-expensive waterfront properties, as well as affordable condo units.
Contact us and enjoy a smooth relocation with one of the best Coconut Grove movers!
The best way to get to enjoy your new home from the start is to hire great Coconut Grove movers to relocate you there. City Movers will provide you with an enjoyable, smooth, and reliable moving process, one that you will remember in the years to come. Contact us today and we will create a relocation that will have you smiling from the beginning to end!