Providing residents of Miami moving services of the highest quality is one of our trademarks. No matter whether you are an individual, company, or government agency moving locally or across the state borders, City Movers will come to your aid and be at your disposal throughout your relocation process. Forget about damaged and broken items, hidden fees, or unexpected delays, by hiring our company, you will be getting a top-quality moving service where your needs will be in the center of it all. Want to move without stress and breaking a sweat? Contact us today and we will arrange everything according to your needs and requirements.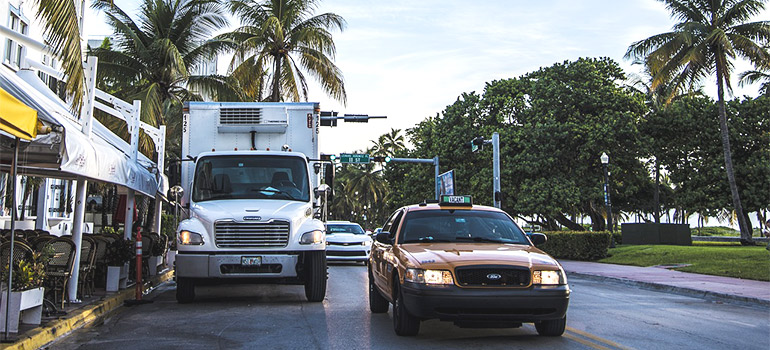 Offering residents of Miami moving services of the highest quality is something that we feel obliged to do
If how to find reliable and reputable movers near me is the question that you asked yourself before you started this process, you probably realized that it is not an easy task. There are many moving companies on the market and they all advertise as reliable providers of relocation services. Unfortunately, only selected companies can really deliver what they promise. Fortunately for you, we are the real deal.
Our Miami movers offer a vast array of moving services to a variety of customers:
Local moving services
Long distance moving services
Interstate moving services
Commercial moving services
Government moving services
Piano moving services
Packing services
Storage services
Simplify your local relocation further by going with our local relocation service
Local moving is usually considered as the easiest and simplest type of move. And it is not far from the truth. Still, being the easiest of all relocation types doesn't mean that it is a simple process to organize. We understand that to ensure a safe and stress-free local relocation, you need to work with the best local movers Miami has. For that reason, we are providing our best and most skillful movers and our top-of-the-line equipment to be at your disposal throughout your relocation process.
Ensure a safe long distance move by calling City Movers to your aid
Long distance relocations are notorious to be complicated and risky processes that only the best long distance movers Miami can offer can complete without issues. If you want to make sure that your long distance relocation will be taken care of by Florida's most capable movers, look no further. City Movers are one of the top-rated moving companies, providing quality relocation services to clients in Florida and California.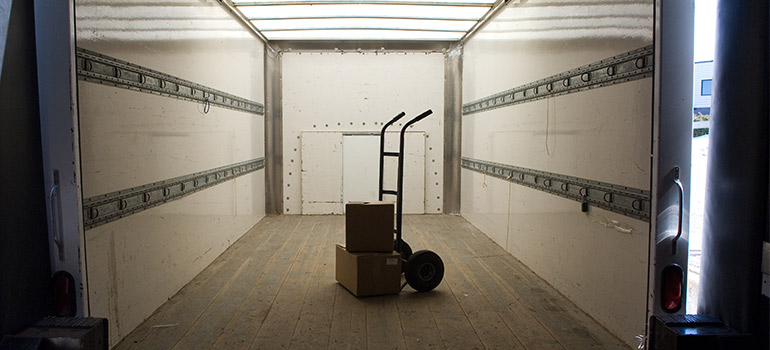 Long distance move can get even more complicated if you are crossing the state borders
Interstate relocation is basically a long distance move that includes crossing the state borders. The complexity of the interstate relocation process doesn't differ much from a simple long distance move. But in some cases, there are certain laws and regulations that need to be minded. Naturally, depending on the state you are moving to. To ensure that your interstate move goes without issues, you need to make sure that you have some of the most reliable cross country movers Miami has to offer by your side. And you can ensure that by calling City Movers to help you out.
Move your business quickly and efficiently by working with our commercial movers from Miami
Not only do we offer some of the most trusted Miami residential movers, but we are here to help you relocate your business as well. Corporate relocation requires different things than a regular residential move. When you are moving your company, a moving crew that will be working on relocation needs to be professional, skilled, experienced, and efficient.
To ensure a quick and smooth transition, hiring some of the quality commercial moving companies Miami FL businesses usually hire for their relocation needs is a must. Only movers that have proven themselves in the past are good enough for your firm. Find them by calling our number.
Only the best movers can work on government relocations
Government relocations require the highest level of proficiency, professionalism, and equipment. Only the best moving companies can work on government relocations. If you are a government agency from Miami moving services that we offer are ensuring that your institution will be available to citizen queries in the shortest amount of time possible. We have the best government movers FL can offer. Call us and secure the professional relocation of your department today.
Move your piano safely and without damaging it by calling our relocation experts
A piano is something that a lot of Miami households have in their possession. So when you are in Miami, relocation services that most companies offer will include piano moving as well. However, that doesn't mean that every mover will know how to move your instrument properly. Pianos are valuable, heavy, and sensitive. The worst combination when you have something to move.  To ensure that safe move of your object, you must be sure that you hired the best piano movers Miami has available. Naturally, you can do that by dialing our number and booking your move with City Movers from Florida.
Want to move without breaking a sweat? Call our professional packers from Miami to help you
Packing is by far our most popular and most demanded relocation service in Miami. Florida residents apparently do not like to sweat indoors too much. So when they can, they always ask for professional help. If you are thinking about simplifying your relocation process, hiring the best packing services FL has ever seen is the best way to go. This way you are not only making your move simpler but you are also providing your items with professional care and quality packaging.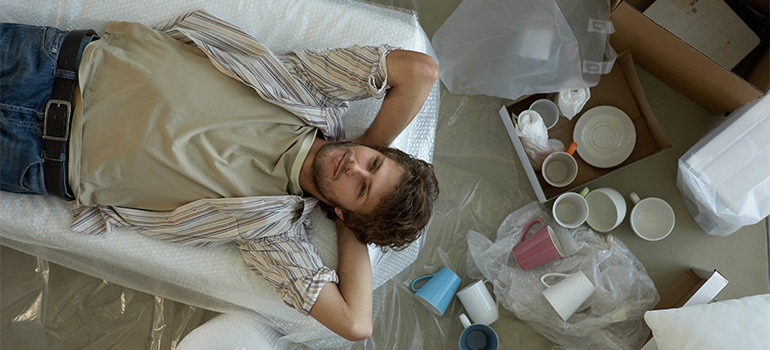 Want to make sure that your excess items are safe? Ask us for keys to the storage
A lot of times during a move to Miami, relocation services that you will need may include storage as well. Unfortunately finding an appropriate storage unit can be a little bit tricky, especially if you suddenly decided that you need one. Luckily for you, City Movers offer the best storage Miami has on its territory. So if you suddenly decide that you need a place to store your excess stuff, know that we have a variety of storage solutions available.
We are a fully licensed and registered moving company
City Movers is registered and licensed to legally operate in the US. If you want to inspect us more closely, go to the footer of our website, and find our licensing info. Next, visit the Federal Motor Carrier Safety Administration (FMCSA) website and use it to make sure that you will be working with one of the top-rated moving companies from the US.
We are providing high quality moving services to a variety of customers
If you are moving to or out of Miami moving services that we offer will ensure a smooth and stress-free transition whether you are an individual, company, or government agency. City Movers are your trusted relocation partner capable of performing even the most complex tasks. Want to move in a relaxed manner? Contact us, and we will start working on your relocation today.