Moving to a new home is exciting and stressful at the same time. Changing your address certainly is something to look forward to if you have a good plan of action. While moving entails many responsibilities and juggling these with moving boxes can leave you feeling overwhelmed, you can turn things around and get the best out of your move. City Movers is a dedicated professional company, committed to making your moving project a smooth and memorable experience. Our expert residential movers Florida have the process of moving homes down to a science. Rely on our moving specialists and ensure your safe and positive household transfer. All you need to do is give us a call and tell us your moving expectations. Then relax, and let our experts take care of the rest.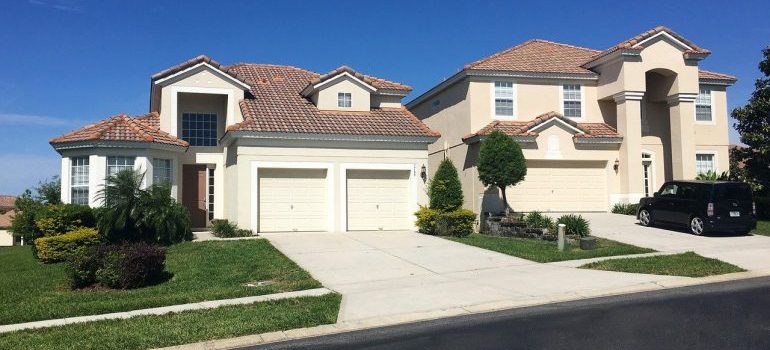 City Movers is not like other residential movers Florida
The moving industry is a competitive field, and we are aware of it. Thus, City Movers strives to provide you with an unmatched moving experience. Our friendly representatives will take the time to listen to your moving needs and concerns, and we will do what it takes to accommodate all of your individual moving requirements.
City Movers is a licensed and insured mover, with over 5 years of experience on the market. Our company is powered by a team of moving experts with a passion for what we do. Moreover, your satisfaction is paramount, so you can count on our exceptional customer service and care.
We carefully handpick each member of our Florida residential movers team to ensure they will provide you with superior moving assistance. Each of them has extensive experience and honed professional skills to handle your property with adequate care and knowledge. Besides, we personally train each crew member to further ensure they meet the highest safety and quality standards of the industry. Also, our movers know how to navigate through narrow hallways, up and down the stairs and round tricky corners, while moving your heavy and oversized items safely and free of damages.
Finding a good mover is a tricky task. Entrusting your belongings in the hands of just about anyone who claims to move them is certainly not an option. City Movers has served many happy customers over the years, and for your reassurance, you can look up our reviews. Rest assured that we are a trustworthy and loyal moving partner.
Enjoy a smooth and easy move regardless of the distance
The distance of the move is usually a factor that can render additional complexities to any move. This, however, is not a fact set in stone. Sometimes, moving across the street comes with unforeseen challenges difficult to deal with. As seasoned experts in the moving field, our residential movers Florida know that each move is unique, and it envelopes a variety of specific aspects. Hence, City Movers has a personable approach towards each client we work with. Besides, we have tailored our moving services to fit your moving needs, regardless of the miles between your current and new home.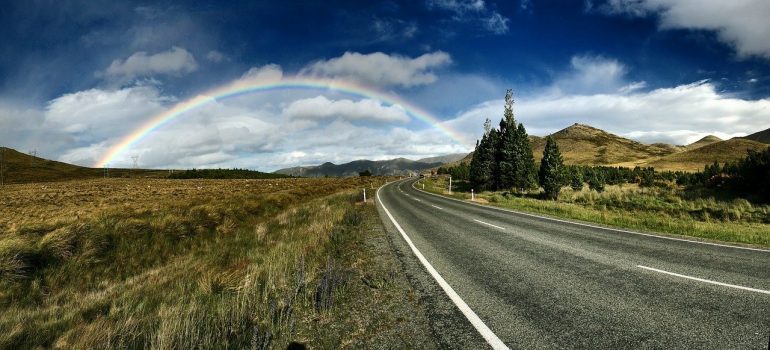 We are a licensed and insured mover in the state of Florida, as well as California. This is for your peace of mind, as only a licensed and insured mover will take accountability for the safety of your belongings, and will truly care for the successful outcome of your move.
So, rely on our proficient residential movers Florida to move you and your family to your new home with enthusiasm. Our movers are steeped in practical experience and moving expertise. Ensure a seamless transfer with one of the finest home movers in Florida, and give us a call today.
From a home to a home with trusted residential movers Florida
Moving homes is always an emotional experience. Relocating your entire household comes with a long list of tasks. You will need to sort out your entire inventory, pack everything up, figure the logistics of the transfer, and whatnot. Opt to simplify your project as much as you can, and get in touch with our friendly and courteous representatives. Our dedicated moving team will move your home anywhere throughout the state of Florida in the most time and cost-efficient manner feasible.
Our reliable residential movers Florida are equipped with quality moving tools, and we operate a fleet of clean and well-maintained moving trucks. Keep injuries and costly damages at bay, and let us do the heavy lifting for you. City Movers has a streamlined system in place, thus, you will see your residential moving process through safely, timely, and to your complete satisfaction. Let us eliminate stress and hassle, and make your move to a new home a memorable experience.
Full suite of home moving services at one place
A typical household contains a variety of items, many of which require specialized handling that not all residential moving companies are capable of. Yet, with our pro household movers in Florida you will keep yourself on the safe side, any time. You can count on City Movers to provide you with anything that will benefit your move and busy schedule.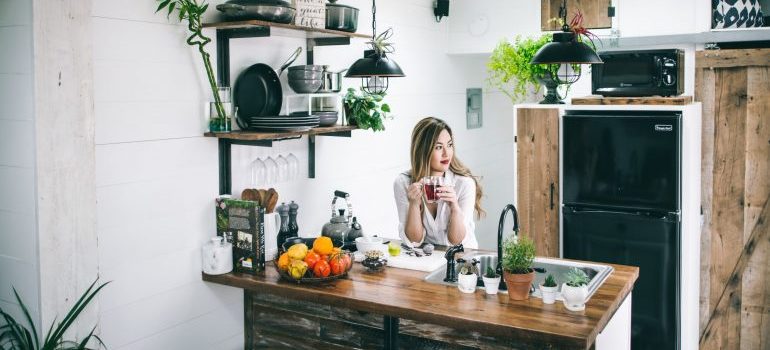 We can move any of your household items and do it with adequate professional skills and know-how. If you own a piano, you may guess that moving it requires a specialized skillset. Do not worry, as our residential movers Florida are experts for the task. Take our assistance, and we will deliver your delicate and valuable instrument to your new home free of damages and in its previous condition.
Further, you can free up your schedule and enlist our dexterous packers to safely prepare your household for transport. We use quality packing materials and proven packing techniques to provide your items with optimal protection. Besides, this is a cost-effective service, so you can rest assured that it will not make a dent in your wallet.
City Movers has a safe and secure storage facility in Boca Raton. We can provide you with short and long-term storage solutions, for the needs of your household or business.
As you may see thus far, we have paid attention to each segment of moving. If you have any specific requirements or need to make closer inquiries, our representatives are at your disposal and will happily answer all of your questions.
A dedicated team to assist your business move
At City Movers, we pride ourselves on a high level of professionalism, dependability, and efficiency. We are devoted to each of our clients and go above and beyond to provide you with a superior moving experience. Besides a qualified and highly skilled team of residential movers Florida, we excel in other areas of the moving field:
We indeed understand the importance of time, and how moving can cause disruptions in your work operations. Hence, rely on our experts to move you to your new office or relocate your entire business in a prompt and safe manner. So, request you free, non-obligatory moving quote today, and let us move you with an expedited efficiency.
Get in touch with us and partner with the best residential movers Florida
Forget about bad moving experiences and awful moving stories you might have heard. City Movers is surely devoted to dispelling any negative preconceptions related to moving. Hence, put your trust in our residential movers Florida, and you can be sure that you are making the right choice. Thus, benefit from our experience, commitment to customers' satisfaction, and passion for moving. Do not hesitate to get in touch with us today. Enjoy a smooth and easy move with the solid support of dedicated experts.