Have you considered relocating to Miami? Moving to the Magic City can definitely be a great life decision; you get that awesome combination of plentiful work opportunities and the option to enjoy some of the most gorgeous beaches in the entire United States. However, while living in the metropolis of South Florida is not a bad idea; moving there can be difficult without professional help. That is precisely why City Movers hires some of the most professional cross country movers Miami offers to help you out! Our company is definitely the best possible choice if you are looking for skilled, reliable, and efficient movers that have years of successful relocations under their belt. With us by your side, absolutely no relocation presents difficulties- contact us today!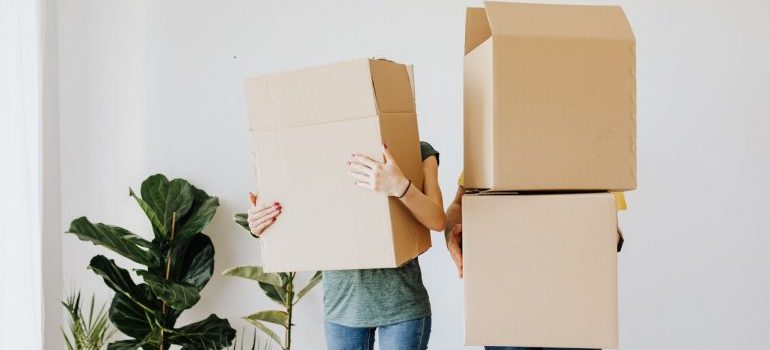 We can offer you different moving services
Since we know that there are no two relocations alike, we are going to tailor our services according to your needs. It does not matter whether you are relocating a small apartment, large house, or your office. Our professionals will make sure you get the treatment you deserve. In order for all of the tasks to be completed on time, here are the services we offer:
Either if you are relocating your office or the entire business, we will be by your side
In order to make your commercial relocation simpler, let the most reputable interstate moving companies Miami offers help you. We have professional moving equipment that will make it possible to relocate yours with no damage. Just let us know the important details and continue doing your job until the moving day comes.
We have a lot of experience with government relocations
Relocating a government is far from being simple and easy. It can be done successfully only if a professional handles the entire moving process. Should you make us your moving partners, this is something you will not have to worry about. We are going to be highly attentive and you can be sure that everything will be over on time.
Let us help you pack your belongings
In case you have relocated before, you already know how time-consuming packing can be. If you have not, you should prepare and plan everything on time.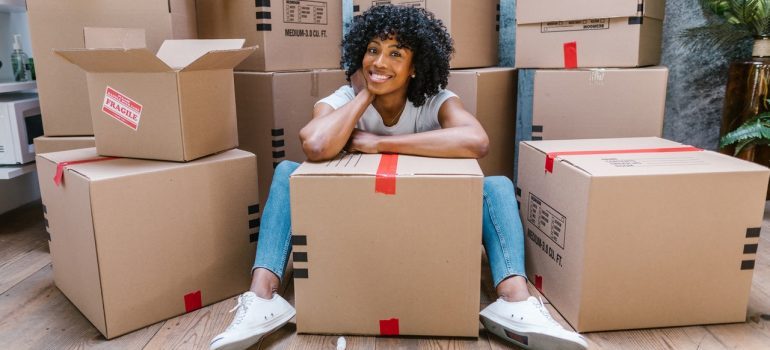 What is important in a process of this kind is to avoid stressing yourself. Therefore, put your trust in us and our professional packers are going to make sure each and every item of yours is properly packed.
One of the most reputable interstate moving companies Miami offers can help you store your belongings
If you decide to store some of your items, our units are always at your disposal. They are of different sizes and you will surely find one that meets your needs. In case you are not sure how large a unit you are going to need, we are going to help you. Consult us and we are going to recommend a unit of a certain size.
Your piano is certainly going to be in great hands
It is not easy for you to relocate a bulky item like the piano on your own. Should you try to do this, it is highly likely that you will injure yourself and that you will damage your beloved instrument. Therefore, avoid this at all costs and let us do it on your behalf. We have professional moving equipment that will make completing this task more than easy.
Why hire the most reliable cross country movers Miami offers?
Before you think about why City Movers have some of the finest movers Miami offers when it comes to professional relocations, there is one important question to answer first. Namely, why should you choose to relocate with a moving company at all? Let's face it; the first thing that you will realize about your relocation is that it is probably not cheap. There are plenty of smaller costs that can pile up to an unbearably large sum if you do not plan out your finances well during the move.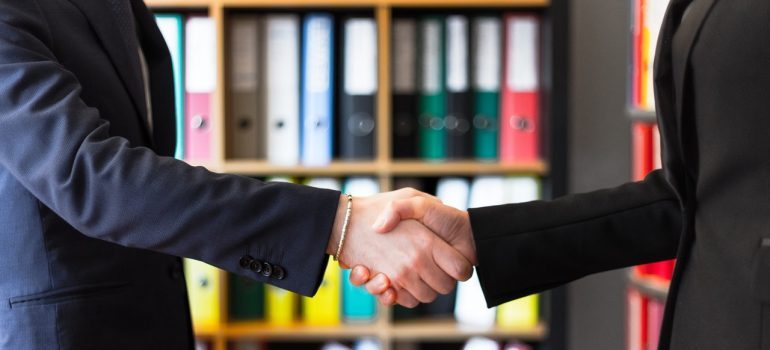 With that in mind, people frantically try to reduce costs over the course of a relocation. And while being budget-conscious is admirable, there are some things you simply must not skimp on. And hiring the most professional cross country movers Miami can offer is definitely on that list! The reason is simple – even relocating a few blocks away in your hometown can end up being difficult and costly. But if you are going to move all the way across the country to Miami, the logistics of that can be too much. Especially for someone who wants to handle everything without professional assistance. That is why companies like City Movers specialize in long-distance relocations. This allows people to move to a new home without going through a stressful period on their own.
Why is City Movers the right choice?
Now that we have established that going with some of the finest cross country movers Miami offers is the right way to do it, you are probably wondering; why should you entrust such a monumental task precisely to City Movers? At the end of the day, it is not difficult to surmise. We are a company comprised of professionals utterly dedicated to solving all issues related to your move. No matter what your expectations regarding the relocation are; you can be sure that City Movers is a legitimate moving company, which you can check on the FMCSA website, that's on the case.
We are a trustworthy option you can depend on
And we definitely realize that moving your household represents a process with immense personal power. After all, you are not only uprooting your life before transferring it to an entirely new location. Doing something like moving from Florida to California also means moving all of your household possessions as well. With that in mind, you want to be certain that you are dealing with a moving company that is trustworthy enough to take care of this important work for you. And that is precisely what City Movers offers – a team of experts with enough skills to handle any kind of relocation task with extreme dedication and efficiency. 
Long-distance moves are our specialty
Of course, having expert Florida movers means more than just having someone who can relocate you across town. A truly professional moving company is able to utilize some of the best cross country movers Miami offers to perform relocations across incredible distances. And if you are going to move to Miami from across the country and multiple states, do not worry. Our company can help you achieve this easily and without fuss.
There is no road too difficult for us when it comes to the relocations of our clients. Each and every long-distance move that we embark on is expertly planned and efficiently executed. All of this is due to the fact that our movers have years of experience when it comes to such cross-country jobs. There is no one better than us if you want to achieve a seamless transition to a new home across huge distances.
We offer packing services as well
Everyone knows that packing is truly one of the most difficult jobs when it comes to any relocation. After all, it entails the careful and precise packing of every single item you have in your household. And this is particularly important if you do not want anything to be damaged while your cross country movers in Miami transport the stuff to your new home. Indeed, there are a lot of things to consider here; from sturdy moving boxes that you will have to obtain, to the proper protective padding. And that is all without even mentioning the actual ordeal of putting it all together.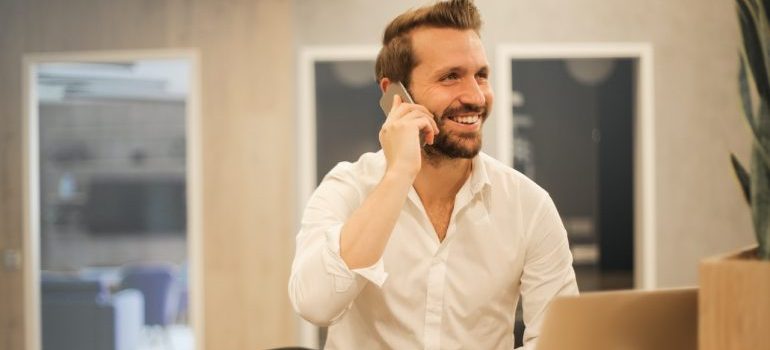 Considering all of that, you can definitely benefit from having a professional moving company by your side to offer some packing services as well. You will find that City Movers can help you completely minimize the difficulties of this part of the process. For instance, our movers can provide you with all of the packing materials that you will need to get the job done. Apart from that, we can also assist you with the actual packing. Alleviating any concerns and leaving you to rest easy knowing that your household was packed up and loaded by utter professionals in the moving industry.
Contact our cross country movers in Miami today
At the end of the day, there is pretty much no reason at all to go through a relocation without cross country movers Miami. All you have to do is to contact us as soon as you have got something that we can help you with. City Movers will be more than happy to make sure your relocation is a carefree breeze!