With the right support, moving to Palm Beach doesn't have to be a hassle. And City Movers are here to show you how! We are one of the best moving companies Palm Beach County has to offer and the right choice of movers Palm Beach County for all kinds of relocations. Whether you are moving your home or your office, whether you are relocating from across the country or just down the street, whether you need a full-service moving company or just a helping hand, we are here for you! Half a decade of experience has taught us how to handle anything. So don't hesitate to contact us! You can trust us with your move in the Palm Beach County area!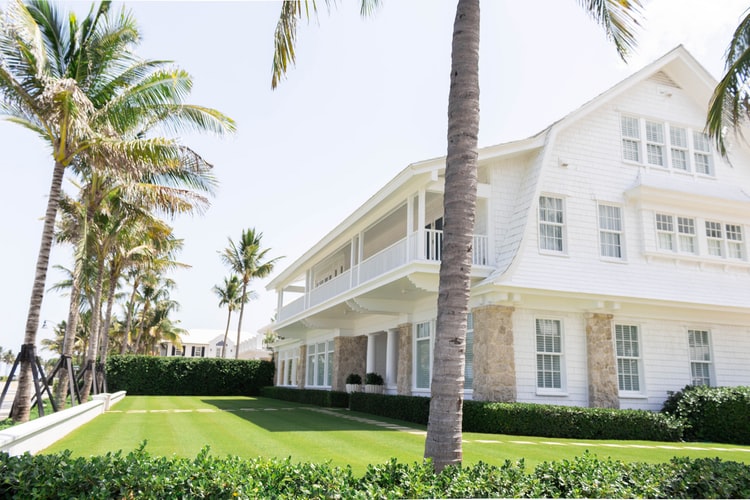 City Movers are one of the best moving companies Palm Beach County and here's why
Hiring movers to help with your local relocation is a good idea for a number of reasons. To begin with, professional movers will make your move easier and faster. With their tools, vehicles, and experience, they are far more capable of executing a move efficiently than you are. Secondly, professional movers will make the process safer for you. Not only will your belongings be in safe hands but you will also avoid potential injuries that can come from lifting heavy things wrong. Finally, your move will be far less stressful if you leave it in the hands of professionals. All this, of course, assumes you pick the best movers Palm Beach County has. And that means going with City Movers!
Our movers Palm Beach County are licensed, insured and accredited
You want to be sure that the people handling your move are reliable and trustworthy. With us, that's not going to be a problem! We have an excellent reputation and nothing to hide. So we would encourage you to check our licensing and insurance information on the FMCSA website and see for yourself that we are and always have been a legitimate and trustworthy moving company!
We are experienced and knowledgeable movers in Palm Beach County
We are proud to say that one of our defining traits is our experience. For half a decade now, we have been one of the best moving companies Palm Beach County has. In that time, we have successfully performed countless relocations both locally and to greater distances. Each of those relocations has taught us something new. And everything we've learned, we've put to use. That is how we keep growing and improving!
Our prices are fair and our estimates are accurate
We understand perfectly how difficult budget planning for a move can be. In order to make it easier for you, we always provide detailed and accurate estimates so that you'll know what to expect and be able to prepare for it! And we're not in the business of blowing your budget either. We make our services available to everyone through fair but affordable prices. A relocation with us will, therefore, not put you in any debt!
Never worry about hidden fees with City Movers!
You've probably heard about the common moving scams that give you a low moving estimate, then raise their prices later or extort you for more money once they are in possession and control of your belongings. With City Movers, you won't have to worry about something like that happening! We believe that honesty is the best policy. So we will always be upfront about our prices right from the start. There will be no added or hidden fees and no unpleasant surprises in small print!
Our movers Palm Beach County work tirelessly to fulfill your moving needs
Moving should be all about you and what you need. At City Movers, we take that seriously. Everything we do is about improving our service to you. That is what makes us the best movers Palm Beach County!
Our diverse services are the solution to all moving problems
In order to best serve a diverse clientele, our movers Palm Beach County offer a wide variety of services, including:
We want to be able to assist with any kind of relocation in order to best help all of our customers!
We have the answers for all your moving questions
No matter how many times you've moved before, you are bound to still have some questions about the process. Maybe you want your next relocation to be more eco-friendly. Or maybe you need some advice on packing your office. Perhaps your understanding of different types of insurance could use some upgrading. Whatever your questions, we have all the answers and tips you need! So don't be afraid to ask if there's something you want to know more about. We are here to answer all the questions you may have.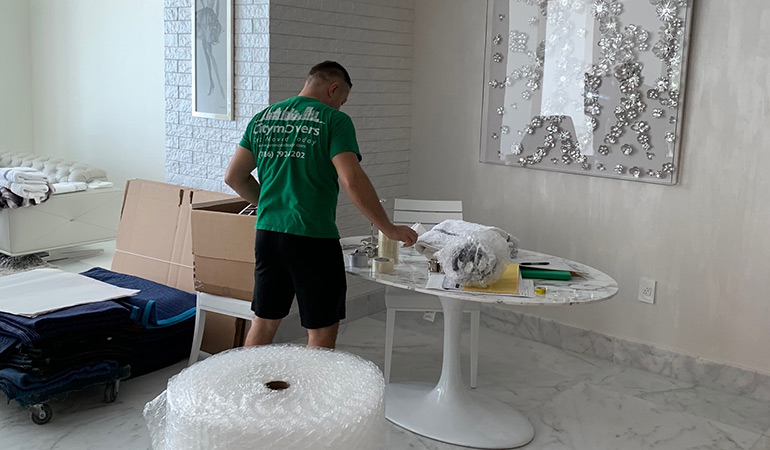 Your satisfaction is our goal
Ultimately, we do what we do to make your moving experience better. If you're not happy with your move, that means we've failed. And we don't like failing! So you can rest assured that we will always go above and beyond for you because our goal is for you to have a happy and stress-free moving experience. And we will do everything in our power to ensure that you walk into your new home with a smile on your face!
Contact us today and start your move in Palm Beach County!
If you want reliable movers Palm Beach County that proudly offer top-notch moving services at affordable rates and always put their customers first, City movers are a clear choice. You won't find a better full-service moving company anywhere in Palm Beach County or even Florida! So don't waste another second: get in touch with us today and start your moving process. After all, there's no time like right now to begin your relocation!