To have a pleasant and stress-free moving experience, you must find a professional moving company. This time around, you shouldn't look far because City Movers are here to tackle each task your throw at them. With our Downtown Miami movers, you'll have all the services, tools, knowledge, and cutting-edge technologies available to ensure a safe and smooth transition. Therefore, let us explain how we do it and how you can relocate to or within Downtown Miami with ease.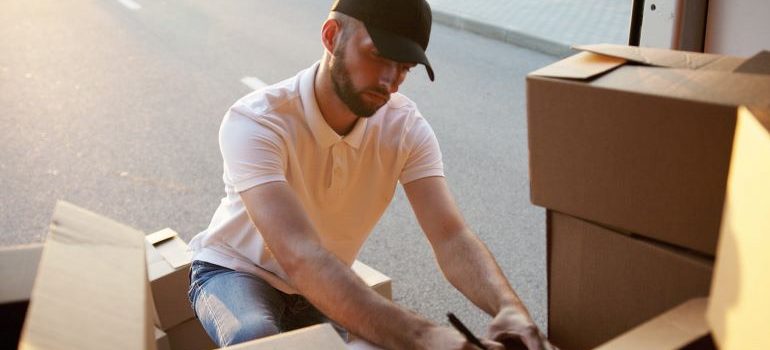 Downtown Miami is calling for you. Are you ready to settle in?
We are sure you already know enough about the place you are moving to. But just in case, we always communicate with our customers about the area they are relocating to. Not only because we are working on a relocation plan, but to make sure our customers know enough about the lovely Miami neighborhoods and what Miami can offer in general. This way we establish better communication and keep long-lasting relationships for the future. We can tell you right away that Downtown Miami is far more than sunny beaches, festivals, street art, and cool coffee places. Yes, you will have plenty of opportunities to shop, listen to live music, eat some of the best food in the world, and more. But what stands out the most is the quality of life.
First of all, everything is easily accessible in Downtown Miami as long as you have an adequate budget for it. This is why Miamians got used to working two jobs to afford all the splendors this place can give. Downtown Miami is an urban city center and a central business district of the entire Miami FL. You should be able to scout for great job opportunities there. But make sure to start searching for employment well before your relocation. As a densely populated place with around 65k residents, you might find a bit of competition if you start late. As for the cost of living, you'll be glad to hear it is around the median national average while purchasing a home is a bit more expensive. For a beginning, we recommend renting because you'll find amazing offers between $1400 and $2100.
Downtown Miami movers are your top local choice
Enlisting reputable Miami movers is exactly what you should do to ensure your relocation is successful. But not all moving companies are the same. We can guarantee you won't make a mistake if you settle with our Miami Downtown movers. You might ask – why? Simply because we have all the tools, equipment, licenses, experience, knowledge, vehicles, and much more. And we offer only the premium service to our customers.
Our goal is to ensure you have an enjoyable moving experience. More importantly, to have a safe one. The safety of you, your family, and your belongings are our top priority. And this is all possible with our skilled manpower and the years of experience behind us. But to be fair, the quality of our moving service will leave you breathless. Our City Movers provide one of the best moving services in the area and we can confirm it with hundreds of satisfied customers.
We can cover all your moving tasks
Whatever our customers require of our residential movers Miami, we are able to cover it. No task is too small or too big for our Miami Downtown movers. Each moving task is a different story and we take a unique approach to each customer. This way we can adequately complete all tasks and fulfill all your wishes. So, if you want to hire a licensed, accredited, and insured moving company, City Movers are your best choice. We won't mention the knowledge and experience much because the previous customer's experiences and reviews speak for themselves.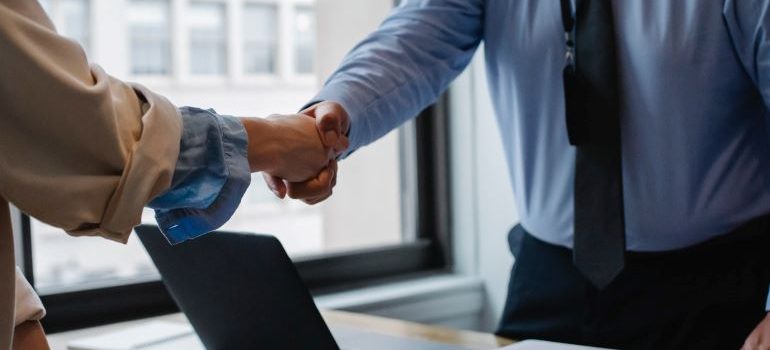 But something you surely must know is our fair pricing, discounts, and amazing offers. On top of that, you will have access to free onsite estimates and a precise moving quote. And you shouldn't worry about hidden fees and additional costs that weren't communicated previously. Our Miami Downtown movers are honest and transparent. This means your investment will be safe in our hands and you can rest assured your relocation will be executed professionally.
Moving services we offer will make your life ten times easier
We have already mentioned the quality of our Miami moving services. But what you'll gain when you purchase a set of services is something that stands out among the crowd. Check out a few top-notch services our Miami Downtown movers offer:
Our Downtown Miami movers offer much more and if you are interested, give us a call to communicate further. We will work together in order to create the safest moving plan and apply the best set of moving services to your moving situation. Customer satisfaction is our utmost priority. Hence, contact us today and receive the treatment you deserve.
Ask away – we have all the answers ready
We understand that moving budget can be a problem at some point. And when you are time-limited, it can be an issue as well. That is why customers have many questions and they are not sure if they are making the right decisions. Most of the customers are not sure which moving company is good and how to find one in the first place. Therefore, we encourage you to give us a call and we will provide all the answers you seek. No matter if you are moving locally, interstate, or around the corner, we are here for you. We will provide answers and work with you toward a successful relocation. More importantly, a safe and affordable one. So, contact your Miami Downtown movers as soon as possible and begin a journey of a lifetime.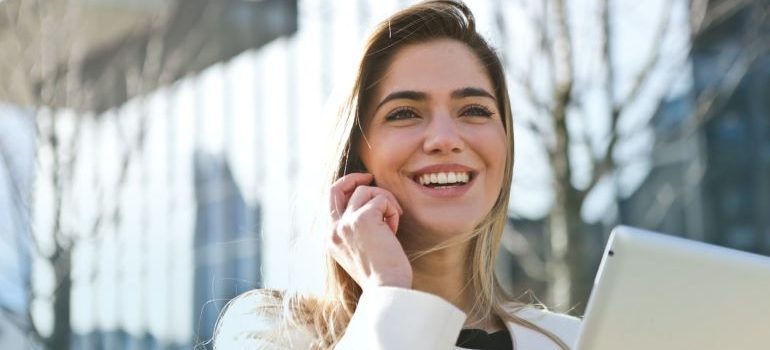 Your robust items are safe with us
Each relocation has at least one robust item. Some have many more. But for our Downtown Miami movers, it is all the same. All hard-to-handle items are safe in our hands. As we said, the Miami Downtown moving crew you are about to hire has all the tools and equipment to relocate any item. This means your appliances, electronics, and furniture will be handled with utmost care and devotion. Also, we provide special moving services to relocate delicate, expensive, and unique items.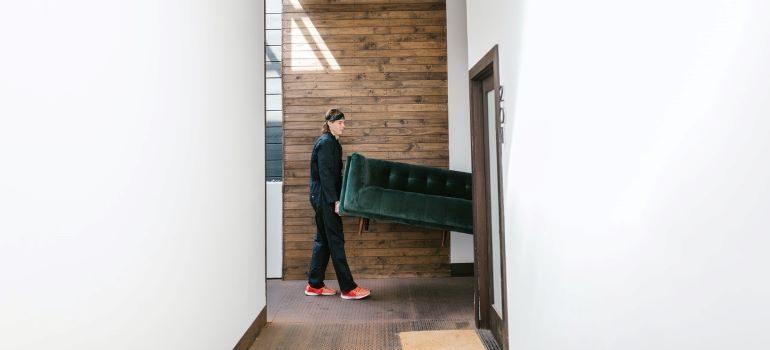 So, no matter if you are moving a piano, artwork, or other valuables, we can do it all. We understand that your items are important to you. And, believe us, they are important to our company as well. This is why we have all the protocols and safety standards in place. The chances of moving mishaps are minimal with your City Movers. Besides, we are insured and you shouldn't worry about the damage assessment if anything goes wrong.
Call your Downtown Miami movers today and obtain the best moving experience available
To summarize, if you decide on giving our moving team a shot, you will obtain a precise moving quote, access to the highest-quality moving service, and all the tools and equipment needed. We can even handle the entire packing and unpacking process for you so you won't have to lift a finger. All you must do is supervise the process and make sure everything is in the right order. And we assure you, it will be.
If we managed to pique your interest, call our City Movers today. Our Downtown Miami movers are standing ready and they will heed your call as soon as possible. The City Movers will make sure you have all that you need and above all, a stress-free relocation.