Whether relocating locally or long-distance, moving is always a difficult and stressful time in a person's life. It doesn't matter whether you are relocating your home or office in a place as beautiful as Delray Beach – it is bound to be an emotional process. We here at City Movers don't just help you deal with the physical aspect of your relocation – we also help you with the emotional one! Our movers Delray Beach will take it upon themselves to move and pack all of your belongings, as well as take good care of your family or employees. By giving us a call and scheduling your moving date with us, you would be ensuring a seamless move and a happy memory for everyone involved!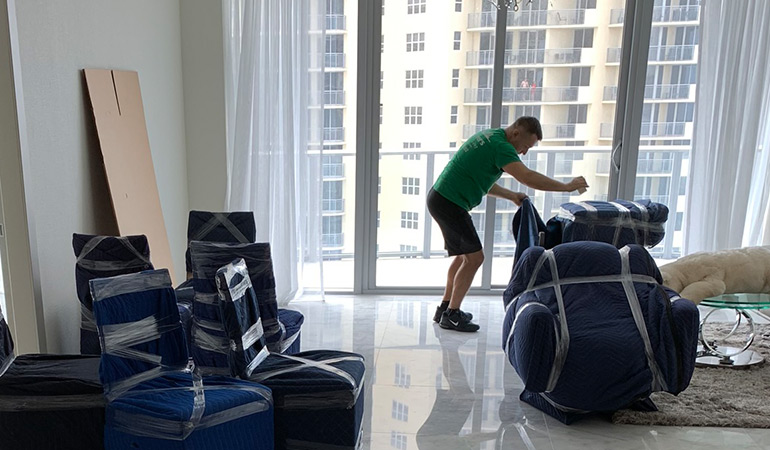 Move with one of the most reliable local movers Delray Beach has to offer
Even though moving is a noble business, there are many irresponsible companies that are giving the entire industry a bad reputation. Regardless of whether we are talking about fraudulent or simply incompetent movers, each customer that ends up having a bad moving experience is hurting the entire industry. We want to put an end to this, which is why we have assembled a team from the most experienced and dedicated moving professionals in Delray Beach – professionals that will, with the help from our state of the art moving equipment and versatile truck fleet, provide all our customers with quality moving services they deserve.
A personalized moving plan is a guarantee with our movers Delray Beach
Feeling special and cared for is something that can lift up the spirits of any person. When going through a difficult phase, which relocation certainly is, having someone to lighten your day is very important. Not only will one of the best moving companies in Delray Beach lighten your day with a personalized moving plan, but we will also impact the overall success of your move with it. Make no mistake – a solid and comprehensive moving plan is a staple with all of our moving teams. Not just our Delray Beach local moving team. Whether in need of local, residential, or commercial movers in FL, City Movers are the ones who can supply you with them!
A moving plan that is tailored to your needs is a moving plan that is going to be of great help. Our plan will include all the peculiarities of your move, such as the presence/absence of stairs, the complexity of your entire relocation, the number of rooms, and many other things. By making a plan of what needs to be done at what point in time, we'll make a quick relocation a viable option. Having a quick relocation isn't possible without coming up with solutions to the most common moving problems ahead of time, which is something one of the best local movers Delray Beach has to offer will do. We can't predict the future! But we'll certainly try to predict the obstacles that can present themselves. From there, we'll think of all the possible ways to surpass those obstacles.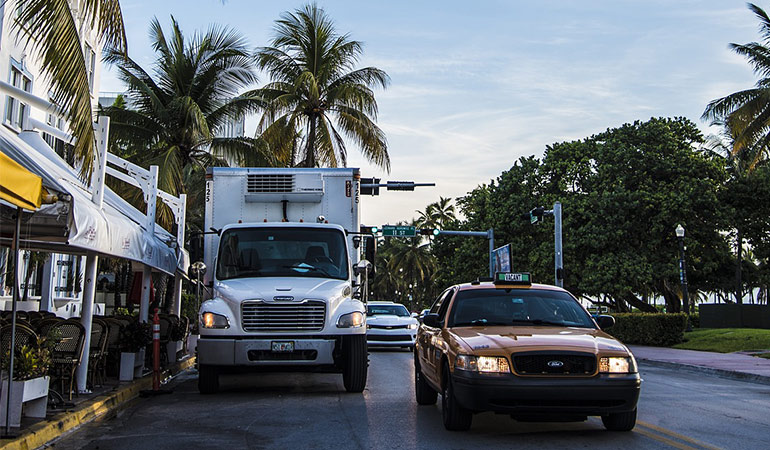 We are one of the most versatile local moving companies Delray Beach has to offer
Like every professional and experienced moving company, we understand that every relocation process is different. Therefore we transformed ourselves into one of the most versatile moving companies Delray Beach has to offer. We relocate individual households, companies, as well as government institutions. We provide professional packing services where a team of expert packers utilizes their vast skills and packing materials of superior quality in order to provide your items with proper protection. Of course, there are many other things that we can do. And you can choose between a full moving service and a personalized relocation plan that you can customize to suit your individual requirements. Here are some of the moving services our local moving professionals in Delray Beach can provide:
Move your home with the help of the best local movers Delray Beach can offer you right now
As you already know, Delray Beach is a town in Florida situated between West Palm Beach and Boca Raton. It is a small and densely populated strip along the coast with 68,217 residents living here. It is really a magnificent place. However, it is also a pretty complicated place when it comes to moving. Narrow streets, heavy traffic, lack of parking space, and quite often inaccessible properties create a pretty tricky environment for all moving companies Delray Beach has to offer. We understand that pretty well. Therefore we have assembled a team of the most experienced and knowledgable local movers Delray Beach has to offer.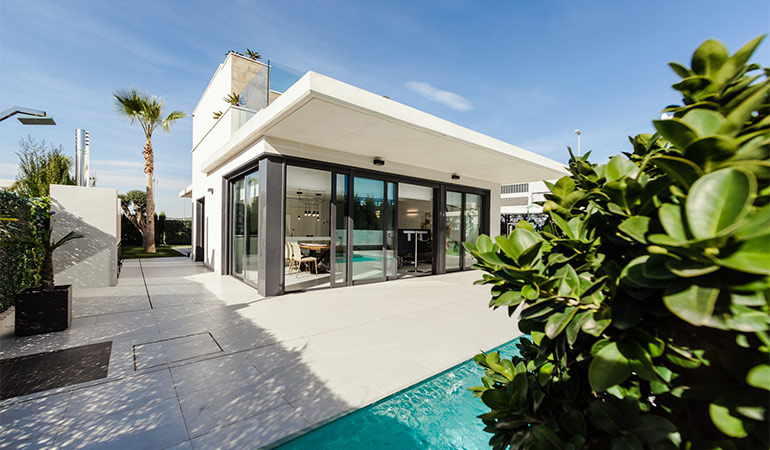 Our professionals are locals that know the area inside and out. And they have the experience necessary for conducting smooth and swift local relocations in Delray Beach. Our movers handle all types of household items. And they will handle your furniture, appliances, electronics, fragile dishes, clothes, and other items without any difficulties. So if you are looking for the best solution for your upcoming local relocations, hiring City Movers is at your disposal.
Move your Delray Beach business with minimum downtime
When it comes to commercial relocations, we understand that they are completely different processes compared to residential moves. Businesses that move, require a higher level of professionalism from their movers and higher efficiency in order to prevent too much downtime. Naturally, compared to residential moves, the type of items that need to be relocated is completely different. During commercial moves in Delray Beach, a moving company will mostly deal with IT equipment, office materials, documents, paperwork, etc. Especially when it comes to office relocations. Of course, our commercial movers in Delray Beach are well-trained and fully equipped to execute office relocations but we can also relocate other types of businesses.
We handle government relocations regularly
Since we are recognized as one of the best moving companies Delray Beach has on its territory, we are the first choice for our state officials when it comes to government relocations. That is just one of the signs that we are reliable and truly capable of executing the most complicated relocations in the most superior manner. In the past, we relocated government offices, administration, institutions, with success. And managed to ensure the trust of our government officials.
If you have a piano to move, we are here to help
Many homes in Delray beach own a piano. Even some businesses. That is certainly an item that can ennoble your space. However, when the time for relocation comes, a piano can be one of the biggest problems. It is a bulky, awkwardly shaped, delicate, and expensive item that requires an expert touch in order to be relocated properly. We realize this very well. That is why we have gathered some of the best piano movers in town – movers that know how to properly move all types of pianos.
Moving and packing your items for moving and storage purposes in Delray Beach
The process of packing the items inside your residential or commercial property in Delray Beach is an intricate one. Luckily, our Delray Beach moving team knows just the right techniques that will make packing an easy endeavor. For that matter, our packing services FL always turn out to be that thing that enables you to have a stress-free relocation. During our years of experience, our team has successfully packed and transported:
Fragile items
Valuable possessions
Documents of importance
Office furniture and equipment
Household furniture and appliances
IT equipment and other electronics
The price you have to pay for our packing services is a small one, especially when you take into consideration how easy your move afterward will be. Our Delray Beach movers have dozens of hours of training, as well as the necessary experience. Those two things put together make for a team that knows how to secure, pack, and transport any item. By using high-quality packing materials, you can rest assured you will get top-dollar quality services at a price that won't break the bank.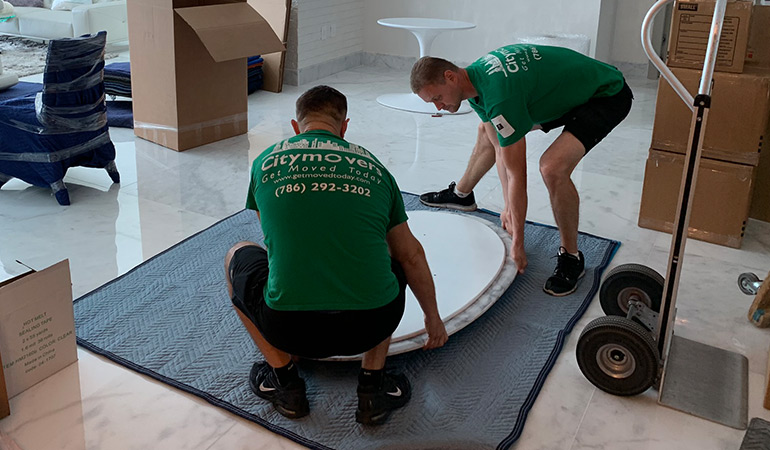 City Movers offer premier storage units that will be of great help during your relocation
A storage unit can mean salvation once some moving problems occur. Whether the move-in and move-out dates overlap, you run out of space in your new home or you simply want to store some items in a safe place, a private storage unit presents a perfect solution. Since City Movers relish in providing you with nothing but the best, you can count on the best quality of our storage units in Florida. With frequent fumigation and constant monitoring of all of our units, you can rest easy at night. We got this! You will also have easy access to your unit from any place in Florida, including Delray Beach. Feel free to visit your short term or long term unit any time – we have no problems with that!
Get high-quality moving and storage services in Delray Beach at affordable prices
In times of economic challenges, every dollar counts. Unfortunately, relocation is something that can often be particularly burdening for your budget. We understand that, which is why we are giving our best to offer our services at affordable prices. Of course, affordable prices do not mean that the quality of our services is going to be poorer. We still offer the same level of moving and storage services that turned us into one of the most appreciated local movers Delray Beach has on its grounds. If you would like to hire us for your next move, you can check our rates by visiting our webpage and getting a free moving estimate online or by giving us a call.
Welcome to Delray Beach – a place of serenity and perfect weather
One might say that Delray Beach truly has it all! It's a small city that's located on Florida's southeast coast; more precisely, in Palm Beach County. As a coastal city, it offers all the joys one such place gives. The Pineapple Arts Grove District is one of the things that make Delray Beach such a special place. The place has a lot of art galleries, displaying all sorts of works. This coastal city is a place where you can enjoy any type of activity, all throughout the year. From tea ceremonies in Japanese Gardens to relaxation in serene outdoor places, this city is the right place for a happy and calm life. And we here at City Movers can help you embark on it!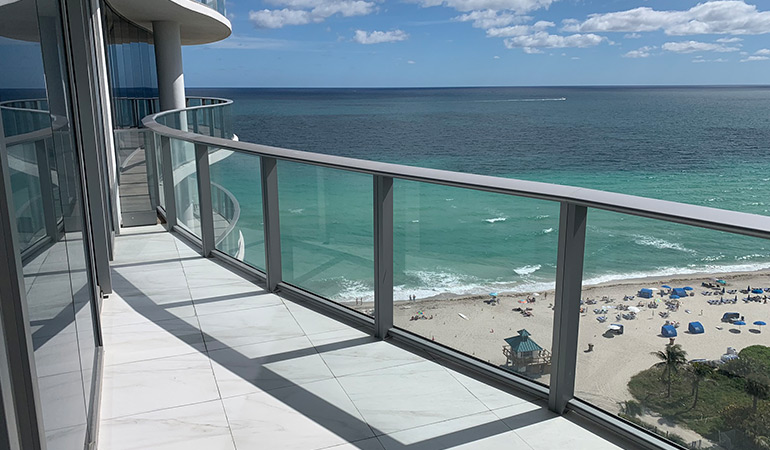 Give City Movers a call and our moving team will take it from there
Once you get in touch with City Movers, you will instantly feel like a weight has been lifted off your shoulders. That's because our movers Delray Beach will take care of every difficult part of your relocation, ensuring you are left to deal with pleasant things only. Let us help you in any way we can, and in every way you want us to. Our team guarantees maximum safety of all of your belongings, promising that nothing will go wrong. Because if something is important to you, it's even more important to us!