Whether relocating locally or long-distance, moving is always a difficult and stressful time in a person's life. It doesn't matter whether you are relocating your home or office in a place as beautiful as Delray Beach – it is bound to be an emotional process. We here at City Movers don't just help you deal with the physical aspect of your relocation – we also help you with the emotional one! Our movers Delray Beach will take it upon themselves to move and pack all of your belongings, as well as take good care of your family or employees. By giving us a call and scheduling your moving date with us, you would be ensuring a seamless move and a happy memory for everyone involved!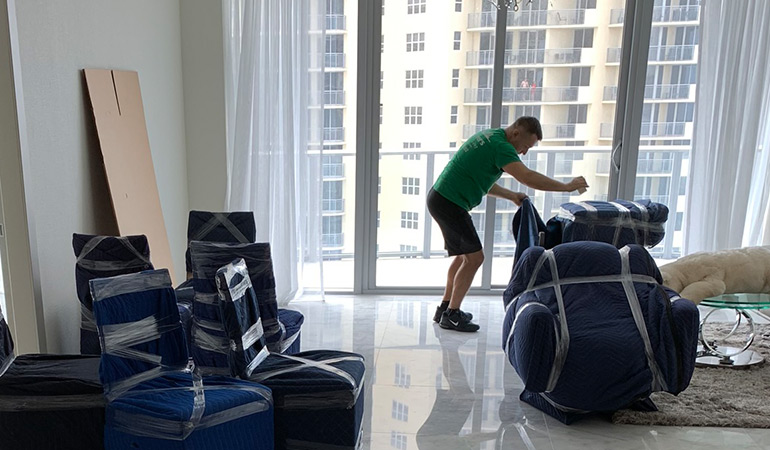 A personalized moving plan is a guarantee with our movers Delray Beach
Feeling special and cared for is something that can lift up the spirits of any person. When going through a difficult phase, which relocation certainly is, having someone to lighten your day is very important. Not only will our Delray Beach movers lighten your day with our personalized moving plan, but they will also impact the overall success of your move with it. Make no mistake – a solid and comprehensive moving plan is a staple with all of our moving teams. Not just our Delray Beach local moving team. Whether in need of local, residential, or commercial movers FL, City Movers are the ones who can supply you with them!
A moving plan that is tailored to your needs is a moving plan that is going to be of great help. Our plan will include all the peculiarities of your move, such as the presence/absence of stairs, the complexity of your entire relocation, the number of rooms, and many other things. By making a plan of what needs to be done at what point in time, we'll make a quick relocation a viable option. Having a quick relocation isn't possible without coming up with solutions to the most common moving problems ahead of time, which is something our Delray Beach moving team will do. We can't predict the future! But we'll certainly try to predict the obstacles that can present themselves. From there, we'll think of all the possible ways to surpass those obstacles.
Moving and packing your items for moving and storage purposes in Delray Beach
The process of packing the items inside your residential or commercial property in Delray Beach is an intricate one. Luckily, our Delray Beach moving team knows just the right techniques that will make packing an easy endeavor. For that matter, our packing services FL always turn out to be that thing that enables you to have a stress-free relocation. During our years of experience, our team has successfully packed and transported:
Fragile items
Valuable possessions
Documents of importance
Office furniture and equipment
Household furniture and appliances
IT equipment and other electronics
The price you have to pay for our packing services is a small one, especially when you take into consideration how easy your move afterward will be. Our Delray Beach movers have dozens of hours of training, as well as the necessary experience. Those two things put together make for a team that knows how to secure, pack, and transport any item. By using high-quality packing materials, you can rest assured you will get top-dollar quality services at a price that won't break the bank.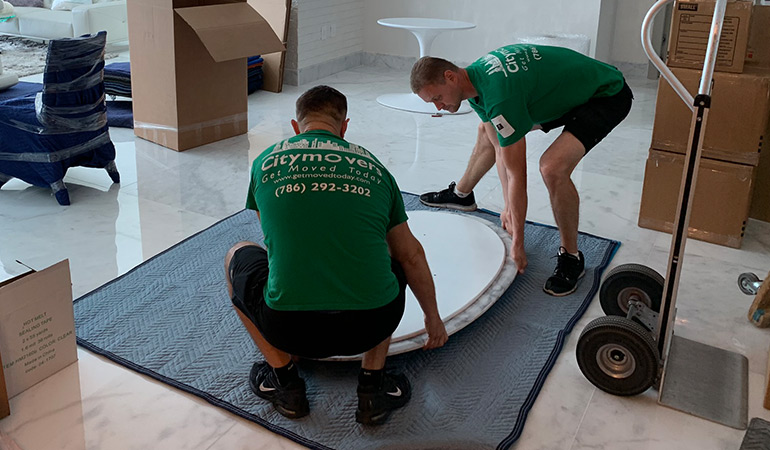 City Movers offer premier storage units that will be of great help during your relocation
A storage unit can mean salvation once some moving problems occur. Whether the move-in and move-out dates overlap, you run out of space in your new home or you simply want to store some items in a safe place, a private storage unit presents a perfect solution. Since City Movers relish in providing you with nothing but the best, you can count on the best quality of our storage units in Florida. With frequent fumigation and constant monitoring of all of our units, you can rest easy at night. We got this! You will also have easy access to your unit from any place in Florida, including Delray Beach. Feel free to visit your short term or long term unit any time – we have no problems with that!
Welcome to Delray Beach – a place of serenity and perfect weather
One might say that Delray Beach truly has it all! It's a small city that's located on Florida's southeast coast; more precisely, in Palm Beach County. As a coastal city, it offers all the joys one such place gives. The Pineapple Arts Grove District is one of the things that make Delray Beach such a special place. The place is filled with art galleries, displaying all sorts of works. This coastal city is a place where you can enjoy any type of activity, all throughout the year. From tea ceremonies in Japanese Gardens to relaxation in serene outdoor places, this city is the right place for a happy and calm life. And we here at City Movers can help you embark on it!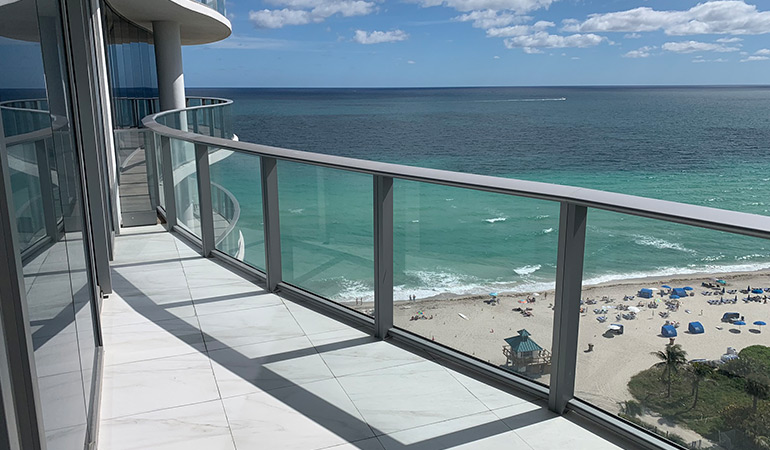 Give City Movers a call and our moving team will take it from there
Once you get in touch with City Movers, you will instantly feel like a weight has been lifted off your shoulders. That's because our movers Delray Beach will take care of every difficult part of your relocation, ensuring you are left to deal with pleasant things only. Let us help you in any way we can, and in every way you want us to. Our team guarantees maximum safety of all of your belongings, promising that nothing will go wrong. Because if something is important to you, it's even more important to us!