No matter if you are relocating your offices or an entire business, our office movers have what you need! We will help you throughout the relocation process – from planning and organizing to executing and unpacking. You can trust our City Movers to take care of everything on your behalf. We are a group of reliable and trustworthy people, so we make sure your demands are met promptly. Don't let your business suffer due to relocation. Let us provide you with the best possible moving services! Our commercial movers in Florida are the best in the business. Contact us today for a free moving estimate.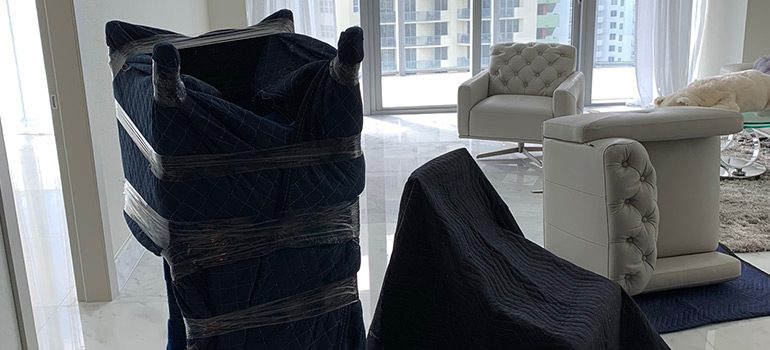 Our commercial movers in Florida know how valuable your belongings and time are
Relocations are complicated as it is, but the struggle multiplies when you have to relocate your business. Not only do you have a lot more things to relocate from point A to point B. But there are probably expensive and fragile, too. We are dealing with office supplies, electronic equipment, and delicate machines. That is why you need the right professionals for a job.
Our office movers have plenty of years of experience, so there is nothing that can surprise us. We are trustworthy and skilled, but most importantly, we will make sure to comply with all your timelines and deadlines. With our City Movers, you don't have to worry about your business suffering due to moving delays. Contact us, get a free moving quote, and rely on us for a premium service at all times!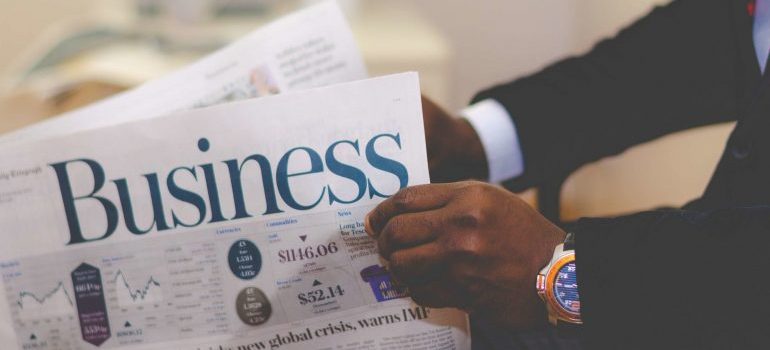 Our commercial services are various and are at your disposal
No matter what kind of business you're running, we can help you by relocating everything that needs relocation. Our services are flexible and reliable. We can move any equipment that's too heavy for regular moving services. Therefore, you should contact us if you need help with any of the following:
Our team of movers is hard-working and trustworthy. They will come and help you with everything, while still making sure that your valuable and delicate equipment is transported carefully, promptly, and with attention to detail.
We are one of the best commercial movers in Florida because we don't pick and choose
Of course, our company is more than your everyday moving company. We are one of the few multifunctional moving services in the state of Florida. Not only are we one of the best movers when it comes to office moves, but we are also able to provide a wide range of various other moving services. No matter who you are, where you are, or where you're going, our company is more than happy to help with your relocation. We understand better than anyone just how stressful moves can get. Every move is its own story. That's why we offer many different kinds of services. We want our clients to have the best possible experience.
Our services include much more than just commercial moves
Our services are designed to complement each other. Therefore, if you're relocating your office, you might need some other kind of moving service, aside from the commercial one. Whether you're moving long distance or locally, you can rely on us to be there for you. The extensive list of our services includes:
Therefore, if you're planning any kind of move and you need to enlist the help of one of the most reliable moving companies in the industry, you can contact City Movers. As we are well known for excelling as one of the best commercial movers in Florida, you can be sure that the rest of our moving services are not far behind.
Efficiency is our middle name in the commercial movers Florida register
As you can see, what separates us as one of the most inclusive moving companies is our dedication to our customers. We will do everything in our power to bring you the best moving experience in a neat package. You will be impressed by the efficiency of our team of movers, who will follow all the standard commercial moving procedures but will also go the extra mile to help you. If you hire us, you get a full moving service that starts with packing and doesn't stop until all your moving needs are fulfilled. Therefore, if you don't know who to turn to for reliable and affordable moving services, there is no one more reliable than us.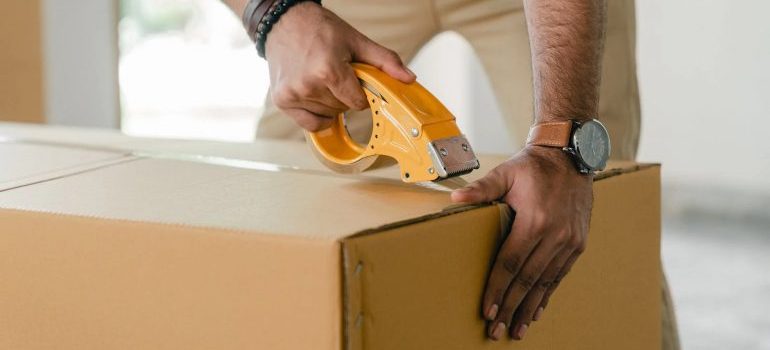 We're efficient even when it comes to our prices
Our prices are not only among the most agreeable but are also tailor-made to fit your desires. Furthermore, we have a lot of specials which are sure to make your move more pleasant. Check our website regularly and make your choice. No matter what you decide, you won't make a mistake by contacting us. Our special offers are waiting for you, so don't miss your opportunity.
Your move is our command
As you're well aware, finding reliable commercial movers in Florida is hardly an easy task. The most important thing you need to remember is to find someone who values open communication. There is no problem you can't fix if you're able to talk about it. This is especially true during moves, as you need people you can rely on. That's why City Movers is the right choice for you. Not only do we offer a wide range of commercial moving services which will surely satisfy your every need, but we also have a wide range of other services available. Contact us today and you can see for yourself just how efficient we are.