Regardless of the size of the move, there are always challenges associated with it. Expert movers will confirm that this is the case. It's important, however, that you don't let this get in the way of your positive move experience. City Movers has a better grasp of this than anyone else. So if you don't want to deal with the relocation yourself, why not hire Aventura's best local movers to handle the planning, packing, and transportation of your belongings? You won't have to stress about your move to or from Florida thanks to the comprehensive selection of moving services we provide. Our local relocation specialists provide the best moving solutions for your requirements! Choose our local movers Aventura FL team and we'll help you achieve your ideal move. Get in touch with us right away to take advantage of our professional advice and top-notch craftsmanship.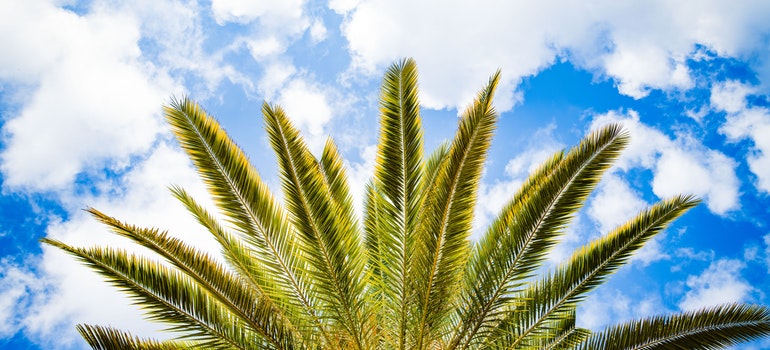 Hire expert local movers Aventura FL for the best moving experience
The straightforward answer is – peace of mind and the security of your belongings. Nobody enjoys exerting more effort than necessary. And even more so if the outcome is unsuccessful. Having said that, we know of a few shortcuts. If you choose to hire one of the most reputable moving companies Aventura to assist you with your relocation, you will have nothing to fear. Simply call and schedule your move date, and City Movers will take care of the rest!
Having a reliable moving company on your side is critical because they will simplify and expedite the relocation process. You will not have to worry about the security of your valuables. Or any other aspect of your relocation when you hire the right professionals. Reputable movers will organize your move, transport your belongings, and on top of that assist you in settling into your new home.
At City Movers, we recognize the critical role that a team of movers plays in your relocation. With us, you can rest assured that your possessions will come to your new location without a single scratch. The Florida Department of Transportation and the Federal Motor Carrier Safety Administration has certified us. Our local movers in Aventura are licensed and fully insured.
Our local movers Aventura FL are first-rate local movers with a genuine approach
City Movers is a well-known moving company in Florida. We are a brand built on a solid foundation of dedication to customer satisfaction and hard work. Our mission statement is to make the moving process as simple and comfortable as possible. For each of our valued clients. As a means to an end, we handpick our team and ensure that you receive the best local movers Aventura FL. We genuinely care about our clients' complete satisfaction, and we will expend no effort or resources to not only meet but exceed, your moving expectations.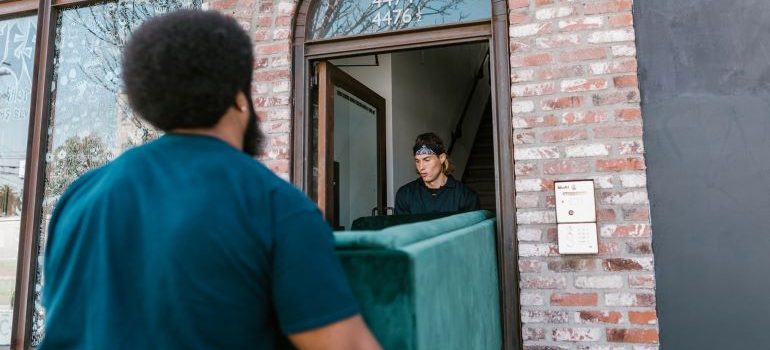 City Movers invests in cutting-edge moving tools and equipment to ensure your transfer is as safe and efficient as possible. Each of our Aventura local movers went through extensive training and we hold to the highest professional standards. By partnering with us for your upcoming move, you will receive solid support from moving professionals whose workmanship is unmatched. We employ a dedicated team of Aventura movers in addition to assigning crews to various locations throughout the Sunshine State.
Take advantage of a comprehensive range of exceptional moving services provided by our reputable movers Aventura
When it comes to moving, one size does not fit all. City Movers takes a personal approach to each client we work with, as a company focused on 100 percent customer satisfaction and seasoned masters of the moving trade. As a result, you can rest assured that our local movers Aventura FL will listen to your unique relocation concerns and provide you with effective moving solutions tailored to your specific relocation circumstances. Moreover, City Movers is well-versed in all aspects of moving. Additionally, we provide exquisite moving services to assist you with all aspects of your relocation project, including:
A moving company that works around your schedule not the other way around!
Naturally, we strive to exceed our customers' expectations. As a result, you can rely on City Movers to adapt to your unique moving needs and timeline. We are adaptable enough to provide you with a customized moving plan that is tailored to the specifics of your relocation. Additionally, the foregoing is a brief overview of what our local movers Aventura FL can do for you. Without a doubt, you can count on us to assist you with your moving project. Or to assist you with the transfer of any of your items that require expert handling. Additionally, our capacity is only limited by the scope of your relocation requirements. Whatever type of moving assistance you require, rest assured that our local crews at moving companies Aventura will provide it.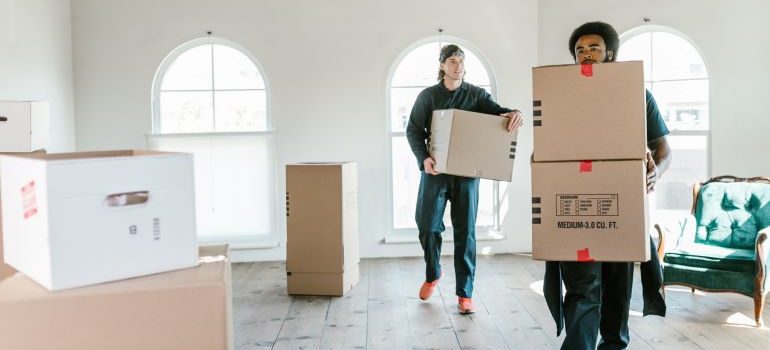 Contact us to connect with Aventura's best movers!
Whether you're moving across the street or across the county, City Movers will get you there on time. And with the least amount of stress possible. Our movers Aventura FL residents prefer will take care of all details large and small! Meanwhile, you can unwind and concentrate on settling into your new home. For moves within a 100-mile radius, inquire about relocation packages. Additionally, feel free to contact us for additional information about our team. Movers Aventura FL is at your disposal to provide you with the highest quality moving services at an affordable price! Therefore, contact us today and our friendly representatives will gladly answer any questions you may have about moving.