The City of Parkland makes a dream home for many. If you are thinking of joining over 20,000 people who have decided to make Parkland their home, we wholeheartedly support your decision. And we would be more than happy to help you move and make a smooth transition to your new home. At City Movers, we only have one goal – to help all of our customers relocate by providing the right scope of moving services they need. Our movers Parkland FL are professionals with a lot of moving experience and the right set of skills that allow us to relocate both household and office objects. All you have to do is give us a call and all of your worries will be a thing of the past.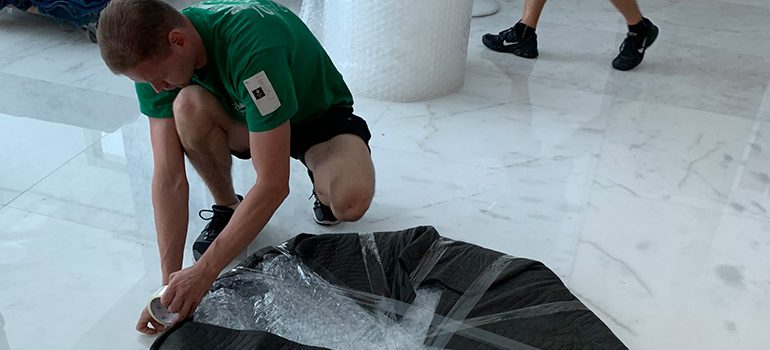 Hire one of the most trusted moving companies in Parkland
As we understand that relocation can be an overwhelming experience we did our best to make it easier for you. We have created a wide range of moving services to anticipate all your needs. And all of the services are provided by our skilled, trained, and knowledgable movers. After  5 years of being in business, we are proud to say that we became one of the most recommended movers in the area. And we believe that the main reasons for that are our professionalism, our team, and our devotion to this job.
Our movers Parkland FL are premier full-service movers
The needs of your household or commercial relocation can be many. And if there is one thing that's universal for all moves is that every relocation is different. No exceptions. We here at City Movers take great pride in the fact that we are capable of catering to all of your moving and storage needs. With trained movers in Parkland FL, your every moving need is satisfied by top-notch professionals in the moving industry.
We provide moving service but we have storage solutions for your belongings as well
Not only can our mover take care of your moving needs, but we can also store any and all items you need us to. Our storage solutions are always a great option as they are safe, monitored, and frequently fumigated. Needless to say that you'll always have our team ready to help you out with any question or difficulty regarding your unit that you may have.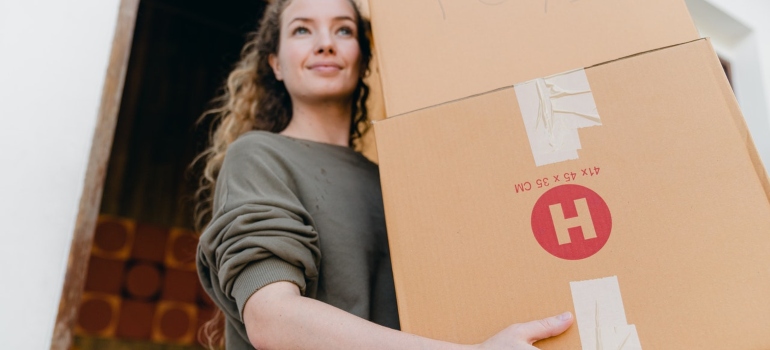 Rest assured that we are one of the few moving companies in Parkland that provides such extensive moving services. Whether you need additional space after relocation or because you are in-between homes we have storage units for your valuables. And be assured that they will be in safe hands. Also, our storage units come in different sizes so you can place any type of items you need to.
Get in touch with us regardless of the distance of your relocation
Whether you are relocating across the country or across the street there are the same tasks that you will have to compete. In order to have successful relocation, you will have to take care of the things such as packing, loading your belongings, transportation, unloading, and unpacking. But with one of the most experienced moving companies in Parkland, you will not have to worry about any step of your relocation. We have the experience and tools to relocate you wherever you tell us to. Get in touch with us and we will be more than happy to help you whether you need assistance with:
With our residential movers, the relocation of your home will be a stress-free experience
There is no doubt that relocation of the home is the most complex event. It involves a lot of planning when it comes to the organization of transport of your belongings. But it also involves a mix of different emotions. In order to have as simple residential relocation as possible entrust us with your household item and don't worry about that part of the move. We are one of the most recommended residential moving companies in Parkland.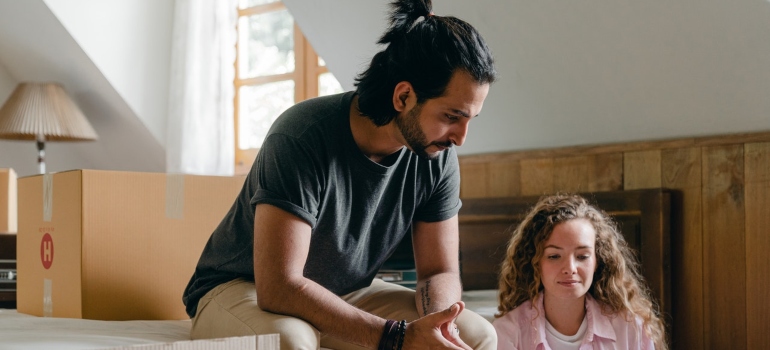 Our residential movers have the skills and knowledge that are needed for the successful relocation of your home. Even if you have specialty items such as pianos you will not have to worry. Our piano movers are capable to relocate it without any trouble. Do not hesitate to entrust us your items, whether you possess bulky, fragile, or heavy ones as we have the skills to handle any type of item.
Expert movers and packers in Parkland
According to many, the worst part of moving is having to pack up all of your items and then unpack them upon your arrival at the new location. But with City Movers by your side, you can completely avoid this complication. By paying for packing services Miami that we provide, you can rest easy knowing that your items will be packed and moved by a premier moving team. During the numerous relocations our team in Parkland has executed, we have successfully packed and moved:
Items of value
Fragile items
Electronics and household appliances
IT equipment
Office supplies, documents, and furniture
Robust and heavy pieces of furniture
Rest assured that we have the experience which is necessary to handle the most intricate items. And not only do we have the experience, but we also have a desire to provide our customers with the best. If you ask us, the best service should always come at the best price.
Premier services at affordable prices with City Movers
The fact that our Parkland FL movers are the right ones for you can be seen after requesting a moving quote from our team. Whether you opt for an over-the-phone estimate or you decide to schedule an on-site one, we are sure you will be pleasantly surprised by the price you'll receive. Not only are our quotes accurate and quick, but they are also quite competitive. At City Movers, we've put special thought and consideration into ensuring our prices are fair and affordable. Whatever your moving budget is, we are pretty sure our services will fit in nicely. All you have to do is choose which moving services Miami you need, and you'll quickly realize that price won't be an issue.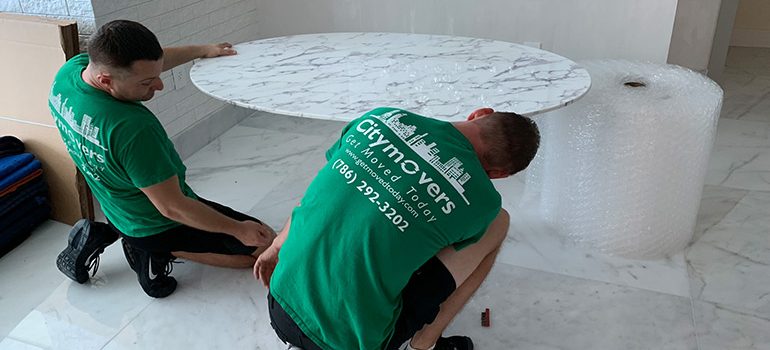 Your satisfaction is our priority
For our Parkland moving team, the only thing that matters is you. Our job is to be there for you before, during, and after your relocation, making sure that all of your needs are taken care of. Therefore, we won't only hope to achieve 100% customer satisfaction – we'll work hard for it. We'll consider our job to be done only after your relocation to, from, or in Parkland has gone off without a hitch. Our treatment doesn't depend on how much money you spend or how busy we are at the given moment. We will always commit all of our efforts to making sure your relocation is a complete success. 
Parkland – the 'park-like' city in Florida
Have you ever wondered what's the origin behind Parkland's name? The city is famous for its zoning laws which are designed so as to protect the 'park-like' image of the city. Until the mid-1990s and early 2000s, there weren't even any stores or traffic lights on Parkland's premises. And even though these facts would suggest otherwise, Parkland is actually a quite developed and beautiful area.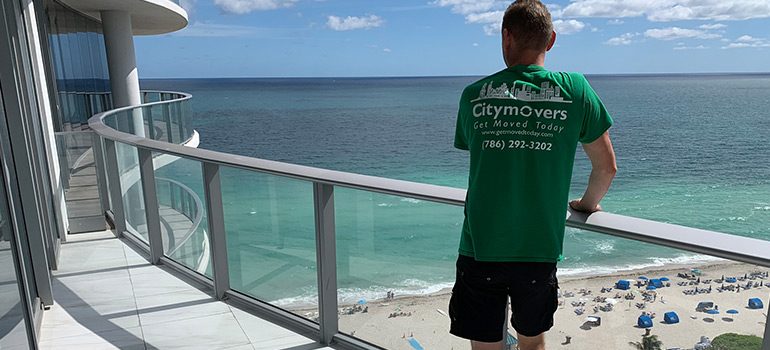 It's located in Broward County and it's a part of the Miami Metropolitan Area. According to the 2010 census, Parkland's population was just below 24,000 people. Considering the fact that almost a decade has passed since then, we have no doubt that those numbers have grown. In fact, some of the recent findings claim that the population of the City of Parkland is around 29,000. Having in mind the fact that Parkland was named as the fourth best suburb in the Miami Metropolitan Area, we have no doubt the number of residents will exceed 30,000 pretty soon. And if you are thinking about being among them, all you have to do is call City Movers.
Our movers in Parkland FL are ready to assist you
Why would you trouble yourself with all the moving tasks? Especially when City Movers are perfectly capable of taking care of everything for you? Our movers Parkland FL are not only trained and well versed in different moving tasks. They are also motivated and devoted people. Whenever you hire us, you can rest assured you will get our complete devotion and attention. All you have to do is contact us and all of your moving problems will be taken care of. City Movers are at your complete disposal all throughout the year.