When it comes to interstate moving, good organization is the key. We at City Movers are experienced in organizing your interstate move. We have all that it takes to accomplish a successful move. With years of successful relocations, we are more than confident that you will be satisfied with our services. Our dedication to your needs is exceptional. It has brought us to be one of the best interstate moving companies Florida offers today. As an interstate mover, City Movers can take care of packing, unpacking, storing your items, and much, much more. We are passionate about our work, and together with you, we achieve fantastic results.

What does hiring interstate moving companies Florida encompass?
Interstate moving is more complicated than local moving. It means taking care that when you cross the border with your items, nothing that you entered is prohibited. Be careful about the banned and restricted items that you will carry with you. You must prepare all the documents in a timely fashion. For you to avoid this stress, we have experienced staff that takes care of this. We will successfully guide you throughout the whole process of moving to another country. For more than five years, interstate moving companies Florida have made customers satisfied. Most importantly, you had the time to prepare mentally for your relocation, while we made it happen stress-free.
We only work with the best
Greatness is something that is earned with hard work and dedication. And this is precisely what we achieved at City Movers. We, as one of the best interstate moving companies Florida, strongly believe that our staff is one of the critical factors in our success. We provide thorough training for our employees, where they learn how to become excellent movers. It is only then when they have achieved excellence that they may start real interstate relocations. We are driven with the desire to move boundaries and to provide you with the best possible moving experience. That is why we are one big family where we support and take care of each other.
Your items will be safe with one of the best interstate moving companies Florida
Our cross country movers Florida pay attention to every single detail, no matter how small it may seem. We are very thorough when it comes to your relocation and your needs. There are no obstacles that we cannot deal with. Everything starts with careful packing of your items. We thought of everything. That is why we provide you with the best packing material at affordable prices. If you need storage services, then you should look no further. Our storages are new and well protected to avoid any damage to your belongings, whatsoever. We do not take risks, as we are set to make your interstate relocation stress-free.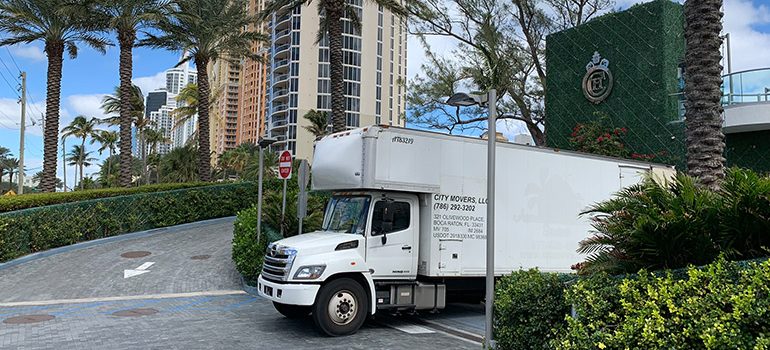 You will be familiar with the entire plan of the relocation
It is only when we do not know how exactly is something going to happen, we start to panic and stress out. That is certainly not the case with interstate moving companies Florida, as we want you to be familiar with the plan. Knowing each carefully planned step of the relocation will make you feel relieved. How does it go?
We send an experienced member of our staff to your address to estimate the relocation services you will need
Our team will conduct a moving estimate and send it to you
Together, we will make a strategy for your relocation
We will commence the relocation with our experienced and greatly trained movers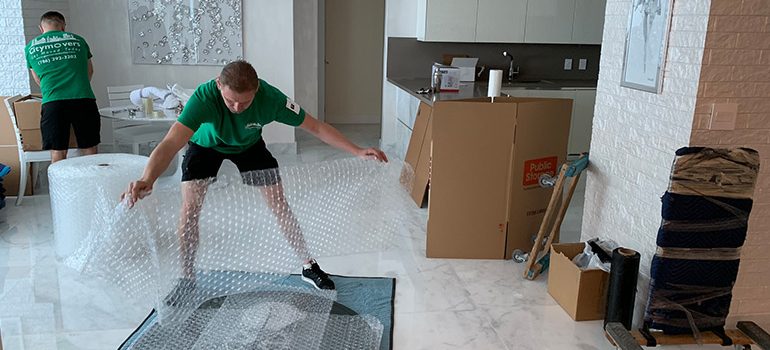 Why is choosing City Movers the smartest decision among interstate moving companies Florida?
With thousands of happy customers and years of experience behind us, we offer only the best conditions. You may ask yourself why is this so. The answer is that we change and grow every day, all thanks to you. We adjust and become better every single day. No matter whether you are relocating one or five rooms across the state, we treat it with equal respect. There are no small tasks, but there are no impossible tasks as well. Our cross-country movers Florida will make your interstate relocation easier. We manage to do this every time because we are in constant communication with you. We hear your needs, and we accomplish them.
With interstate moving companies Florida, you get the best price
We know that relocating to a foreign country is something that you need a lot of money for. Although there are ways to avoid hidden moving costs, it is not always possible. When you are just starting a new life in a different country, you have to think of everything. You have to buy or rent a new house, and you need to make it a home with new things. The expenses of life are usually higher, and then there are all sorts of unpredictable situations. We understand this. That is why we want to provide you with exceptional service at an affordable price. We are an efficient, time-saving, and reliable company. It is in our best interest to see to it that your relocation is done just right from all aspects of it.
Moving services that suit your every need
Moving to a foreign country is a demanding job. And our job is to take care of that so you don't have to. We understand that you want to hire people you can trust. We work day by day to present the best possible picture of the services that our company offers. With many years spent as one of the leading companies in the moving industry, we can boast about a large number of moving services we offer, which speak to our experience. And as one of the leading interstate moving companies Florida, we are glad to be able to say that we strive every day to provide our customers with the relocations they dream of and much more. Alongside interstate moving services, the moving services we offer are:
We will pack your belongings safely and practically
When it comes to any relocation, and especially when it comes to long-distance relocation, packing is one of the primary things you need to think about. Your personal belongings should be transported over long distances and for this very reason, their safety should come first. There are many things that can go wrong if you do not pack the valuables you own in the right way. They can very easily break or be damaged, often due to oversized boxes, insufficient packing paper, and inadequate loading in a moving truck. No worries, your state-to-state movers Florida understand exactly what it's all about. Our packing services offer a lot of life-saving solutions.
We are constantly trying to come up with new ways to make the relocations we do every day as successful as possible. For us, it is not a question of how long it takes to do all that. With excellent calculations, we manage to do that job quickly and efficiently. And not only that. With a good strategy and precise estimations, we will do our best to make your relocation a success from start to finish. When your most valuable items are in the right hands, your relocation ceases to be an impossible job.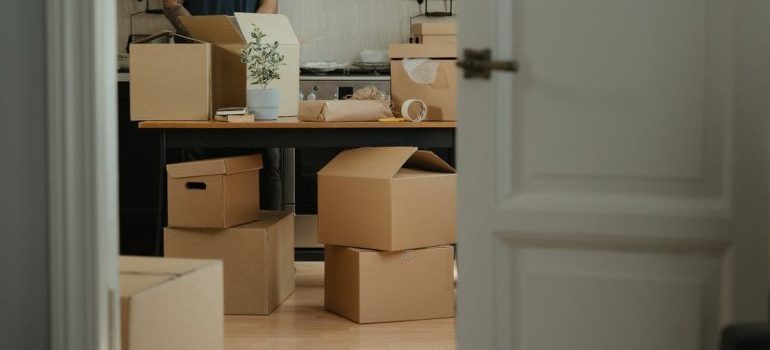 We turn piano moving into a harmonious event
We agree piano moving is far from an easy job, and there is a lot to take on. Fortunately, we understand responsibility and precision. We strive to give all of the special attention to your most significant things and for you to be satisfied. With our cross country movers Florida, you don't have to worry that something bad will happen to one of your most valuable items. We know how important your trust is and we will do our best to deserve it. That is why we use packing materials of high quality and our equipment is carefully selected so that your favorite musical instrument arrives at its location undamaged and in one piece. The positive experience of our customers is also our positive experience. That is why we try not to let anything go unnoticed. With our services, your relocation will seem like the easiest thing in the world.
Contact us today and make your interstate relocation easy
As one of the best interstate moving companies Florida, we have top-notch services designed especially for your needs. We are fully prepared for your relocation. If you are looking for an interstate mover who will make the move stress-free, you do not have to search anymore. Our skilled team will guide you throughout the whole process of relocation, making sure there is no room for errors. We at City Movers are here for you, no matter what your relocation requires. Give us a call today and start your relocation in the best possible way.