If you are looking to relocate your household to Miami, you have several options at your disposal. Going through a DIY move might be cheaper but it involves extreme effort and time investment, especially if you are moving over long distances. Most people choose option two, which is to hire one of the moving companies in Florida. With their help, your move is going to be much easier, faster, and more secure. But there are a lot of Miami residential movers out there. How to know if the moving company is right for you? The right answer is: do your research before you hire moving specialists. We are going to explain why we believe Get Moved Today are the best movers for you and why you should contact us as soon as possible.
Why should you hire City Movers?
First of all, we are an experienced moving company. With over five years of experience and numerous relocations under our proverbial belt, there is no move that we can't handle. Regardless of what your particular needs are, we are confident that we can fulfill them. Our moving crew gets the best training there is, just for this reason. Furthermore, we pride ourselves on using only the highest quality materials for our work. You will find no shoddy items when movers Miami are around! But our specialization is moving various items from really tight places. So, if you are wondering how exactly are you going to move that large sofa through a small door, worry no longer. We will find a way! Finally, we are able to even move entire households within a day, provided they are anywhere on the East Coast.
Check out our moving reviews and see what our customers say about us and our services
But don't simply trust us on our word. You can (and should) find all that our customers have to say about us. There are plenty of places that you can find reviews at, from our own webpage to various review sites on the internet. We invite you to read as many as you can, as that will give you better insight into what we are all about. Just make sure that you know how to spot a fake review. The internet is, unfortunately, full of them and you need to know which ones are useful and which are not. We have full confidence that after you read the reviews that you are going to want to entrust your relocation to us. Because we want you to have a big smile on your face after your relocation is over and we devote all of our assets to that goal.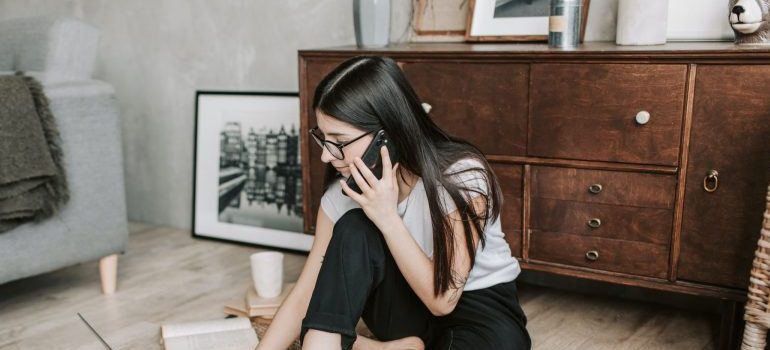 We are offering a plethora of moving services for your Miami residential move!
When it comes to moving services, we offer quite a selection. Here are some of our most common services:
Of course, this is not a comprehensive list but it does cover most of the demand. If you don't see a service on the list, don't worry. Local movers FL can deal with anything that you might need, so simply check with us and we will have a solution for you. There is nothing that we can't help you with if it concerns your relocation.
Miami residential movers offer storage services for your upcoming relocation
Some of the most asked for services are storage solutions. We offer a large number of storage units, big or small, in order for you to save money by getting the exact size that you need. And acquiring the right size is something we can help you with, as well. If you don't know what kind of a storage unit you might need, just leave it to us and we will figure it out. We promise that our solution is going to be exactly what you need, no more, no less. We want you to be happy, not to earn an extra dime, after all.
Let us protect, pack, and relocate your household items quickly and efficiently
Our packing services are the best way to save time and energy. If you entrust the packing process to us, you will be able to focus on other matters, or simply to relax and take it easy. As mentioned previously, we use only the finest materials for our services. Thus, your items are going to be as secure as they possibly can be. That is another thing about us, security is really high on our list of priorities. But if you want to do your own packing and for us to provide only the materials, that can be easily arranged as well. We want only the best for you, that is why we provide numerous options with anything that we do.
We will come with a perfect sized moving truck and all necessary moving supplies
When our moving truck arrives, we are going to have everything that is needed for an effortless move. We maintain our equipment almost fanatically just for this reason. Also, you will never have to pay for a larger truck than the one that you actually need. If you also hired our packing services, we will have all the right boxes and materials for easy and secure packing. Once we are at your door, your moving journey is going to be pleasant and effortless. All you will need to do is check out where to have fun in Miami! We are going to do everything else and you need not worry about a thing. That is our solemn promise.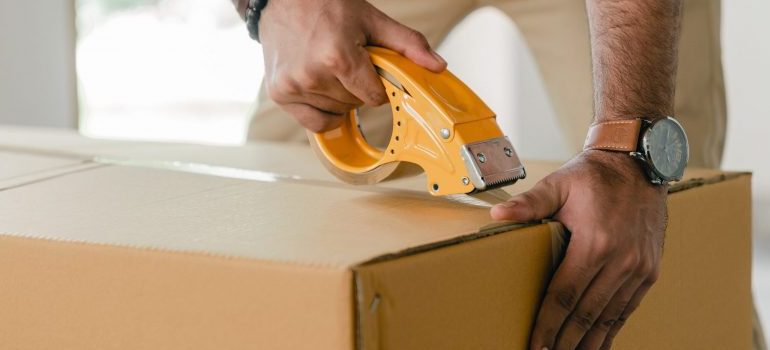 Give us a call today and let us assist!
Hiring us is really easy. Once you decide that Get Moved Today is worth your time and money, all you have to do is contact us either via email or by calling our number. Our representatives will then take it from there and answer all your questions. As you will see, it is really easy and pleasant working with one of the best Miami residential movers. You can expect only the top moving experience when you hire us for your relocation!