Weston is an inland, planned community in Broward County, established back in 1996. It is an affluent place with a charming Latin American influence. Residential compounds and shopping malls are laced with green areas and ponds, giving Weston a pleasant suburban feel. Prominent companies such as Marriott International and DHL have their presence here, contributing to the diverse job market. Withal, there are many perks coming along with your move to Weston. Hence, partner up with City Movers and let us transfer you and your family, or your business to, from, or across Weston with ease and swiftness. Whether your relocation journey is across town or you are moving over from the West Coast, take the steady hand of our dedicated movers Weston FL. All you need to do is let us know what exactly we can do for you, and let us account for your seamless moving experience.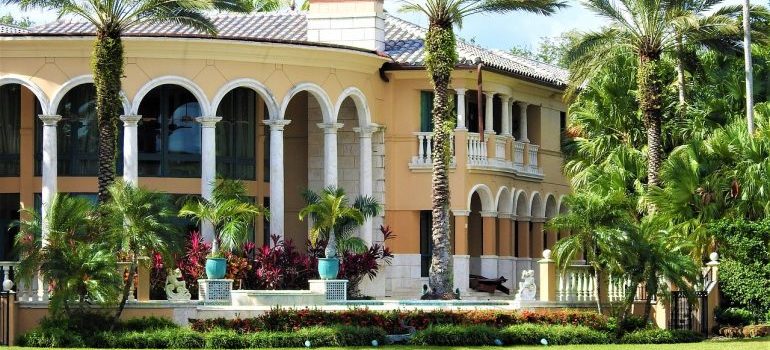 Secure your move with local movers Weston FL you can depend on
City Movers is a Florida-based moving company with extensive experience throughout the moving world.  Our professionalism and commitment to excellence in what we do have secured us with a leading position among moving companies Weston FL. Hence, count on our team to optimize the efficiency of your moving project, and to provide you with your ideal moving experience.
We are a licensed and insured company. So, you can comfortably entrust your property and possessions in the skilled hands of our moving team in Weston FL. Besides, the reviews from our clients speak volumes about the quality and reliability of our workmanship. As a company, we focus on the moving needs and expectations of our customers, and we have all resources, knowledge, and capacity to accommodate them.
The crews on our Weston FL moving team are vetted, clean-cut moving experts. They bring in a whole host of skills and abilities necessary for the flawless completion of your specific moving project. Moreover, at City Movers we train our movers and regularly update their professional knowledge to ensure that you are provided with the best quality of moving services available in the industry.
Our local movers Weston FL are punctual, courteous and proficient in their work. They operate quickly and swiftly, whilst keeping your belongings safe and protected at all times. At City Movers we do not compromise the quality and safety aspect of your move. Therefore, rely on our expertise and steady moving support, to see your move through in a manner that befits your vision of it. 
A full array of moving services for your ultimate moving comfort and satisfaction
Moving is no walk in the park, but City Movers will make it feel that way. So, we understand that each move has a varying level of difficulty, and unique requirements. However, rest assured that we have everything necessary to handle your moving process with confidence, fluidity, and ultimate success.
Our team of local movers Weston FL knows the ins and outs of the area. This enables them to transfer your property within schedule. Besides, as moving experts, we have a streamlined system in place and will conduct your move in a highly organized and coordinated manner.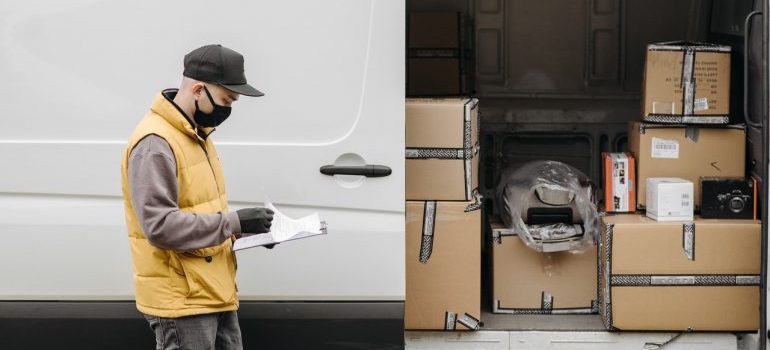 City Movers will provide you with a dedicated Weston moving team with adequate, honed professional skills. We offer a variety of quality moving services to cater to your particular moving needs.
You can take as much or as little of our assistance as you need to. Our services are thoughtfully tailored to cover any area of your moving project. You only need to decide what exactly do you need, and tell us.
Let us move your household treasures with delicacy and care
Moving to another home is an emotional event. At City Movers we understand this, and we are committed to making things easy for you. Withal, you should not worry about the safety and manner of handling of your valuable household possessions. Thus, rely upon our Weston movers to carry out your residential moving with sophisticated professional skills and know-how.
We will put our experience, knowledge, and outstanding capability at your service, and we will transfer your home with utmost care and attentiveness. Call us today and talk to our friendly moving specialists. They will provide you with your ideal moving solution and will put your mind at ease.
Benefit from a comprehensive range of commercial moving services and secure the success of your business
As a business ourselves, City Movers has a thorough understanding of the importance of efficiency. Hence, entrust us to accommodate the requirements of your commercial moving project, and rest assured you will thank yourself you did.
Our Weston FL moving team will draw an individualized moving plan befitting the exact moving specifics of your business relocation. Regardless of whether you are moving your office, industrial equipment, or an entire building, we have the necessary qualifications and experience to leverage the quality and efficiency of our work. Thus, contact us, and let us save your time and slash stress.
Our premier movers Weston FL offer everything for a simple and straightforward relocation
Whether you find yourself in an emergency moving situation, or you have a precious item requiring expert handling for transfer, City Movers has you covered. With our local Weston FL movers, you can forget about any and all complexities your move may present. So, we know how to simplify your move and remove any obstacles on the way before they even come to be.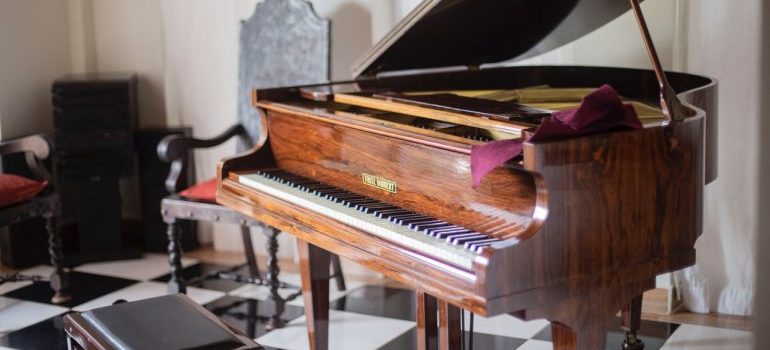 If your military duty calls, count on our expedited efficiency and let us move you with ease and no hassle. Besides, we value your service and we are happy to put in the effort to make sure your possessions reach their intended destination free of any damages and on schedule.
Our Weston moving crews can handle a wide diversity of items, including cumbersome and delicate pieces such as your piano.
Furthermore, you can count on us to pack your possessions with packing supplies of the best quality. 
City Movers will also provide you with storage solutions, adequate to your specific requirements. 
Additionally, we are flexible and open to our customers' suggestions. So, feel free to talk to us and let us know what exactly we can do to make your move as easy as it can be.
City Movers is your reliable moving partner no matter the distance
As one of the most dependable moving companies Weston FL, we know that distance is often a factor that people dread when moving. But, no matter the miles in question, our local movers Weston FL will account for your seamless transfer.
At City Movers, we make sure that our crews operate as a coordinated unit. This optimizes the efficiency of your move. Moreover, our local moving team in Weston FL is committed to performing with consistent quality and dependability, so regardless of the distance of your move, you can enjoy your peace of mind.
A brief introduction of Weston, FL
Weston is constantly rated as one of the best cities to live in in the nation. It is a picture-perfect community with many perks for those looking to grow a family. Its only drawback, however, could be that it is located inland and it does not have direct access to the beach. But being mere 32 miles away from Miami, and close to the Everglades make up for this shortfall.
Approximately 72,000 people call the city of Weston home. The average household income here is about $120,000 annually. Hence, living in Weston allows you a comfortable and affordable lifestyle, which is among the most prominent features that attract new residents to the place.
Contact City Movers and secure your dependable team of local movers Weston FL
Whether you are looking to move your home or business, look no further than City Movers. While there might be many movers out there, trusting just about anyone with your possessions is neither easy nor advisable. Hence, opt for our team of local movers Weston FL and secure your smooth and positive moving experience. Contact us today and benefit from the experience, knowledge, and commitment to your satisfaction we showcase with every moving project we are entrusted with. Let us move you safely, and with optimal comfort.