Moving can be a complicated and time-consuming task. There's a lot that needs to be planned, items to be packed and transported. You would have to think about packing materials, truck rentals, and many other things. But to avoid all that stress and to avoid feeling overwhelmed by all these tasks consider hiring professional movers to help you. Contact one of the most reliable movers Tamarac FL has and they will relocate you with ease. At City Movers we believe that we can anticipate your needs and give you a successful moving day. Rest assured that with our professional movers, high-quality equipment and materials, and years of experience, we are able to offer you a stress-free relocation.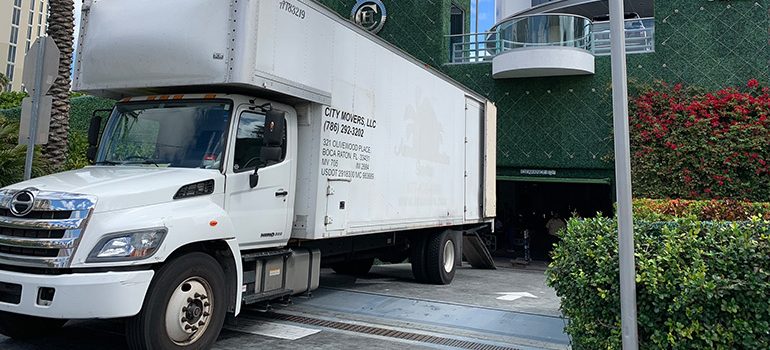 Movers Tamarac FL for your every moving need
The City of Tamarac is a beautiful city in Florida. It's home to more than 60 000 people. And with it being a part of the Miami metropolitan area, it sees a lot of relocation. With over 6 million people, the Miami metropolitan area is an important hub for business, commerce, and tourism. So, many people decide to move to the city of Tamarac and start a new life. With access to such a large job market, it sees a lot of people moving in and out of it. And to move without unnecessary stress, it's best to hire experienced movers Tamarac to assist you in your relocation. 
City Movers are experienced Tamarac movers
We, at City Movers, believe that customer satisfaction should be one of the main goals of every business. So, we do everything in our power to make your move as fast and as stress-free as possible. Rest assured that we are one of the most dedicated and detailed moving companies in Tamarac. We offer a wide range of services that will cover your every moving need. From local relocation inside Tamarac to interstate and long-distance moves. You can rely on us to provide you with the assistance you need to make your relocation successful. Because of the professionalism and services that we provide be assured that you will have a serene moving experience. 
Why choose City Movers for your relocation?
There are many reasons why you should choose City Movers for your next relocation. From our trained movers to our years of experience. We are one of the best moving companies in Florida. Both when it comes to the level of service that we offer, as well as customer satisfaction. We are a licensed and insured moving company. So you don't have to worry about a thing. And we offer a wide range of moving services Miami that will cover everything that you need for your relocation. It doesn't matter if you are moving across the street or across the country. Our movers Tamarac FL are able to handle even the toughest jobs.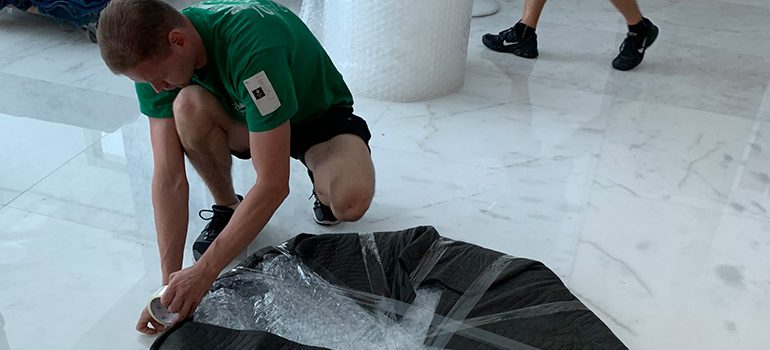 Experienced and committed movers Tamarac
Every relocation is different. And there is no one template that covers everything. But, with years of experience, our movers from Tamarac have learned how to handle even the most difficult moves. We are able to move your household anywhere in Florida. And even offer long-distance relocation services if you are moving beyond the state.  It doesn't matter if you live on the ground floor or in a penthouse apartment. Or if space is a bit tight. We are able to handle just about anything. And we pay extra attention to your belongings. You don't have to worry about broken or damaged items. And because our residential movers are skilled and knowledgeable we became one of the most recommended moving companies in Tamarac. 
We use only the best supplies and equipment
Even with the most experienced movers, a moving company needs to invest in many other things in order to keep your belongings safe. So, our fleet features some of the best trucks in the industry. With new padding for extra protection. And when it comes to packing services Miami that we provide, we use only the best packing materials. So, you can be sure that our movers Tamarac FL have both the expertise and equipment needed to perform even the most demanding relocations. Without damaging your belongings. Out Tamarac movers know how important your belongings are to you, both emotionally and financially. For that reason, you can be relaxed during your relocation process as our professional packers will ensure proper protection for your valuables.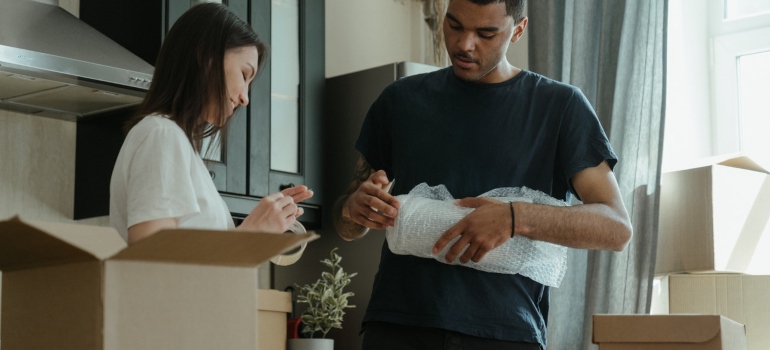 We provide a wide range of moving services
We offer a wide range of services that will satisfy your every moving need. Our movers are able to move your household anywhere you'd like. Both in Florida and beyond the state. We can even perform commercial relocations and have a lot of experience with Florida government relocation contracting. When it comes to moving, we are a sure choice. And you can rest assured that the entire relocation will be handled professionally and quickly. Entrust us with your belongings and have an unforgettable moving experience with one of the most devoted moving companies in Tamarac. 
Local and long-distance relocation with our Tamarac movers
It doesn't matter if you are moving just a few blocks away or to a different state. Our movers Tamarac FL are able to move you in any direction. And you can rest assured that your belongings will be handled with great care. For us, distance doesn't make a difference as we approach every move with the same seriousness. Regardless of the distance of your new location rest assured that we will take care of your belongings with caution. Our goal is to provide you with 5-star service and give you the relocation of your dreams. Be assured that with City Movers you can have a truly stress-free relocation day.
We move heavy objects with ease
There are many instances where it's almost impossible to move something on your own. Items that either need special equipment or expertise to be moved without damaging them. Pianos are a great example. Their weight and shape don't allow for easy relocation. But, our piano movers Miami are able to handle even the biggest grand pianos. We have the experience needed in order to move them without a scratch. Even if they are located on the top floor. Whether you need us to relocate your piano or any other bulky and heavy furniture, do not hesitate to get in touch with us. We have the tools and knowledge to successfully relocate items of any size and shape. 
Commercial relocation is fast and easy with our movers Tamarac FL
Moving a business is a very delicate task. So, you need to carefully balance the speed of the relocation with its precision. And only the best, and most experienced movers Tamarac are up for the task. Commercial relocation is one of the services that we offer. And have a lot of experience with. Over the years we have learned that the main concern of every office relocation is to ensure regular operation of the business. With us, you can be assured that your business will keep running while we relocate your office inventory to your new location. Your clients will not be affected by your relocation. You can be sure that we will relocate your business or production facilities with great care. And without causing you any unnecessary downtime. 
Entrust us with your valuables and place them in our storage units
There are many reasons why you would need a storage unit. Whether you are relocating your business, downsizing your home, or renovating your apartment we have the solution for you. Our storage facilities are clean, pest-free and under constant supervision. You can rest assured that your belongings will be in safe hands. There is no reason to stress over your excessive items or overfill your new home when you can have one of the safest storage solutions in the area. And most importantly, there will be no reason to contact different moving companies in Tamarac. With us, you will have full moving service as we will cover everything from packing to storage.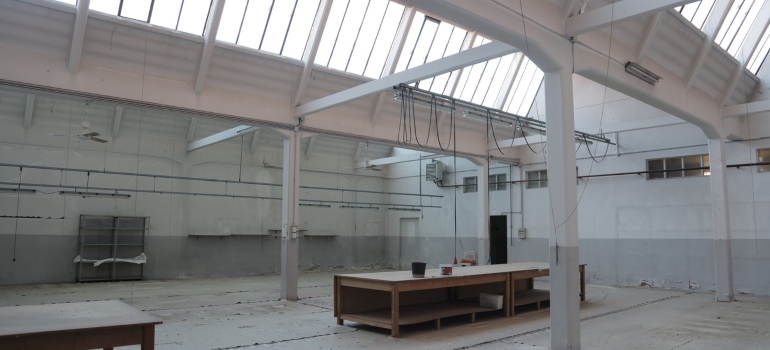 City movers – the full service moving company you need
There is no doubt that relocation requires a lot of patience and dedication as there are many tasks that need to be completed. At City Movers, we are committed to offering you a wide range of moving services. And all performed by one of the most experienced movers Tamarac FL has. For our movers, no relocation is too complicated or too difficult. So, contact us today and get your free in-person moving estimate. Be assured that with us, your next relocation will be a stress-free and easy event.