Moving is quite a tiresome process for all involved. Residential moves are difficult, but just imagine how complicated relocating an entire office is. There are so many things to consider when undergoing an office move. A lot of questions, a lot of plans, and deadlines. Luckily, City Movers is the solution to all of your corporate relocation problems. If you're looking for some of the best movers in Florida, we're happy to say that you've found us. Our skilled team of movers is ready and able to relocate your entire office or warehouse, quickly and safely. Needless to say, we will conduct your move with minimum downtime and maximum effort. So, if you need one of the most reliable and skilled commercial moving companies Miami FL offers, all you have to do is get in touch with us.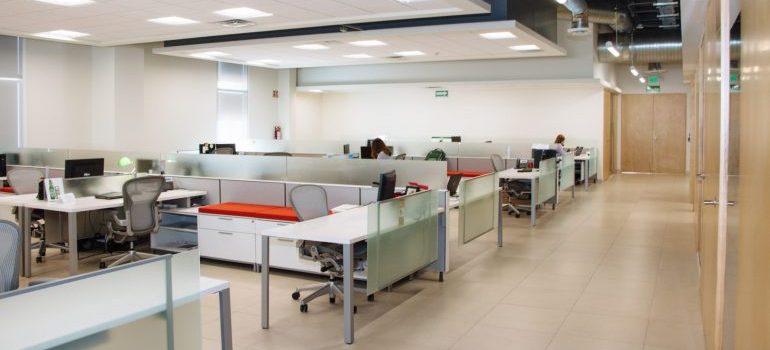 Nothing is impossible with our commercial moving companies Miami FL
We understand that your business is something you deeply care about and want it to thrive. Equally, when it comes to commercial movers Miami, we always try to grow and be better every day. We achieve this by making sure that you receive the best possible experience we can provide. If you're a growing business owner wondering "Where do I find reliable office movers near me?", we're much closer than you think. No matter the distance, or the size of your operation, rest assured that with us, there will be no problems whatsoever. Having the least amount of downtime and getting back on track is your priority, and with City Movers, it can be a reality. There are plenty of reasons to choose us for your next move, so we'll just give you a few:
Each and every one of our movers have a diverse set of skills and years of experience in the field.
Thanks to the skills of our crew, there's no moving problem we can't overcome with ease.
We offer various moving services all tailored to your needs, from local moving to packing and storage services.
Working with us is more than just purchasing a service, it's a reliable and honest partnership.
We work with tools, vehicles, and packing materials of the highest quality, to ensure a smooth relocation.
Letting our movers Miami handle your relocation, gives you plenty of free time to focus on yourself and your loved ones.
Simply put, the question isn't what you can do for your business, but what we can do for you. Your business is your pride and joy, and it is our honor to help you relocate, and make sure it is functioning again as soon as possible.
We constantly aim to be better every day
Being reliable is the main trait of a good company, and is something every client is looking for. This is, naturally, our focal point when it comes to working with our valued customers. Every day, we carefully analyze all of our successful moves and seek ways to improve ourselves. We are always willing to discuss every step of the move with you, and make sure that you are satisfied. This all stems from our respect for you and your business. You will find a reliable and responsible partner in us, regardless if you're in need of commercial moving companies Miami FL, or great long-distance movers. Aside from reliability, our aim is also affordability. By getting in touch with us, you can get a quick and free moving estimate. You will get the highest quality service, for the best price possible.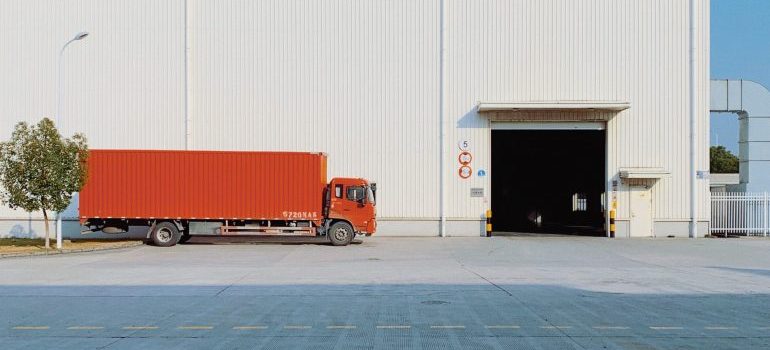 Commercial moving companies in Miami FL will quickly pack your office
If you are planning to move your office, then packing is the most sensitive part of the endeavor. There is so much sensitive electronic equipment that you need an experienced team of people on your side. Therefore, if you are organizing a short distance relocation with professional local movers, it will go smoothly and without a glitch. Because we always aim to provide our customers with the best possible services. It is why once you hire us, we will bring the highest quality packing materials. From boxes, bubble wraps, and plastic sheets every piece is durable. Thus we can guarantee that our movers will safely transport all your office equipment to your new address.
Firstly we will carefully wrap every item and check that it is secured. If you are relocating far away our cross country movers will properly stack all the boxes in the moving truck. That way, no matter the bumps on the road, nothing will fall and get damaged. Lastly, they will unload everything and unpack it. Per your instructions, our Miami commercial movers will arrange your office. Also, you do not have to worry about cleaning because we never leave anything behind. Once we unpack everything, we will take with us all the packing material and dispose of it. Therefore, once we are done, you can immediately resume work.
We will swiftly relocate your business so you can resume working without delays
In the corporate world, time is money. And nobody understands that better than City Movers. It is why we only employ movers that have the necessary skill and experience. Because without it, it is impossible to handle such a delicate and sensitive move. Likewise, we keep to the highest standards in all our moving services. So no matter if you need commercial or residential movers, you will enjoy the full benefits of a highly trained team. Therefore do not hesitate to get in touch with us. Because we guarantee that with our assistance you will be able to promptly resume work. For we will organize and plan every step of your office relocation. That way we leave nothing to chance.
We offer a safe place to store your office equipment
Also if there if any unforeseen problem arises, you do not have to worry. We only employ people with the skill and experience. Thus they are able to tackle any problem head-on. No matter how difficult your relocation might be. Therefore if you realize last minute you might need our storage services for some of your office equipment, we will quickly provide you with one and arrange for transport. With the 24 hours security, all your belongings will be completely safe there. In other words, you will be able to have an abundance of free time for we will take of every aspect of your move. City Movers are here to ensure you have the best possible commercial services. So you can concentrate on working and other more important things. 
Your feedback and experience is deeply valued
Relocating and readjusting is definitely not easy, especially when you're running a growing business. This is why your satisfaction and convenience are of the highest importance. Our goal is to be among the best commercial movers in the city of Miami, and your feedback helps us achieve this goal. It goes without saying that your work equipment is the core essence of the business you're maintaining. Because of this fact, we have high-quality tools and vehicles, operated by movers with years of experience and hundreds of successful moves behind them. Our dedication and effectiveness, of course, aren't just limited to commercial moves. We will treat your residential move with just as much care and respect, all with the goal of relocating you with no issues or setbacks. Sit back, relax, and let out commercial movers Miami work their magic.
Commerical moving companies Miami FL are your ticket to an excellent move
One of the main benefits of hiring us for your next business relocation is the fact you won't have to do a single thing. After you get in touch with us, you don't have to worry about a single thing, because your commercial move is now our sole duty. From planning and logistics to quality packing services, all the way to unloading the moving truck for your convenience. Regardless of what kind of wish, request, or idea you have for your move, we can do it! Once packing is done using quality materials, our skilled commercial movers Miami enter the stage. They have both the tools and the tricks of the trade to ensure your entire business is relocated with maximum speed and care. If you have delicate machinery in your workspace, they will pay extra attention to their safety.