If you are looking for assistance regarding your upcoming relocation, you have come to the right place. With the help of City Movers and our experienced team of movers in Hialeah, you will have the most wonderful relocation experience. We will make sure all of your wishes, needs, and prerequisites are answered, and yours will be only to enjoy the ride. Give us a call today and find out how we can help.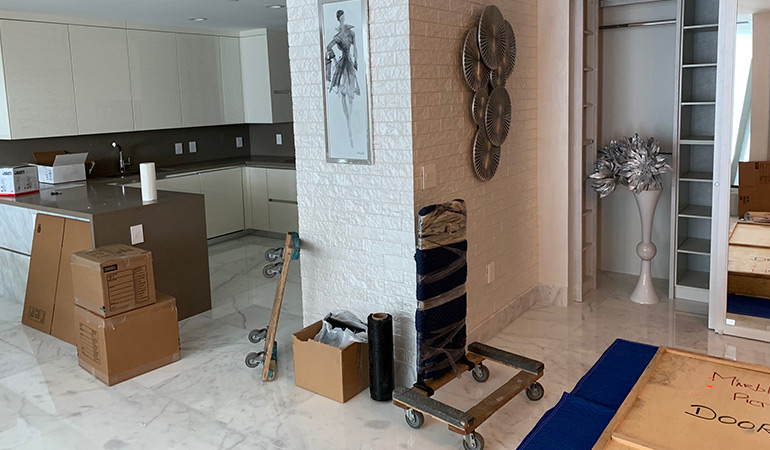 City Movers are your greatest ally when it comes to relocations
We have been in the moving industry for over half a decade. During that time, we have met with many cases and seen all that the moving business can present. This valuable and vast experience allows us to provide the very best service one can find for a rather reasonable price. Our moving crews work hard to ensure that every customer goes with a smile on their face. Whether you turn to our local or cross country movers Florida, know that you will not be disappointed. What's more, you will get the best moving experience one can have. We will be glad to move you anywhere in the state of Florida or beyond, and you will be one of the many happy customers we have had the pleasure of serving.
City Movers understand the need for reliable movers one can trust. For this reason, you ought to know that we are a licensed and insured company that is accredited by the Better Business Bureau. Apart from our impeccable reputation, this information should give put you at ease when reaching out to us. We like to offer our clients with the necessary protection to themselves, as well as their belongings. You will be no exception.
Our team of movers in Hialeah is a crew you can put your trust in
While the local move may seem like a simple venture, it carries with itself challenges a novice in the business would not be prepared for. However, this needn't concern you when you have our team of Hialeah movers handling your relocation. They are experienced, professional, and resourceful. They know the streets of Hialeah by heart, and will thus be able to finalize your move in the most efficient manner. With careful planning, meticulous execution, and your cooperation, they will take care of your local move in just a single day.
Not only is our crew reliable, polite, and efficient, but their means of conducting relocations are also worthy of praise. The tools they use are of the finest quality, as well as the methods they utilize. Our moving trucks include well-maintained engines as well as a new padding system. While the former allows for smooth rides, the latter ensures your belongings are as safe as possible during transit.
How can our Hialeah movers help with your relocation?
Taking care of your residential move
Let your residential move be the perfect first step towards a new life by hiring our movers in Hialeah. They will make sure your move is short, sweet, and simple. Yours will be only to give us a call and explain your needs, and we will take care of them in the best possible way.
Handling your commercial relocation
Commercial relocations need to be carefully planned and meticulously executed in order to ensure minimal losses in the business. We are very aware of this fact, and will thus work tirelessly to ensure you are able to get back to your business advancements in no time and with minimal disturbances.
Packing is the most essential as well as the time-consuming task of every move. Failing to do it correctly means exposing your belongings to irreparable damages. And these are the main signifiers of a bad relocation. For this reason, you want to entrust this important task with the people who know just how to do it right. And those would be our movers and their packing services Florida.
Whenever you are in need of additional space, City Movers are the ones you should turn to. We will keep your belongings safe and sound in our clean and secure storage facilities, where they will be ready for you to pick them up whenever you so desire.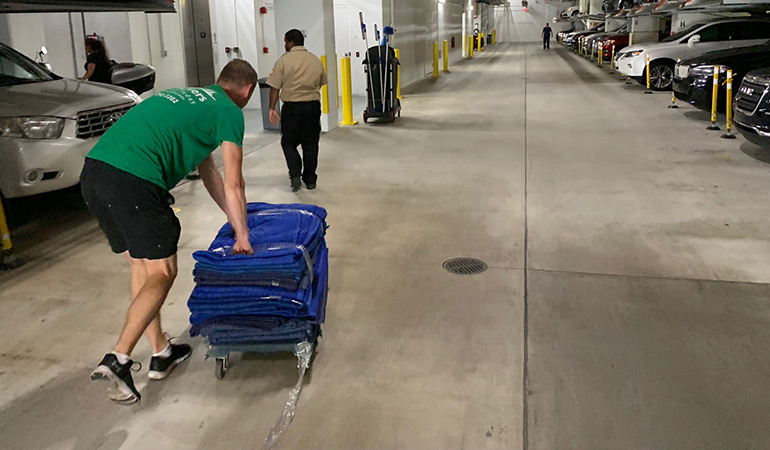 Moving to Hialeah
If you plan on moving to the city of Hialeah, get ready to learn some Spanish. This place is home to almost 239,000 residents, with 94.7% of the population being Hispanics. The costs of living exceed the national average, with the biggest contributors to this difference being transportation and housing costs. Living here will mean enjoying many splendors of the Cuban culture. Another thing not to be surprised by is the street grid. Namely, Hialeah is the only place in the county, apart from Homestead, that has its own street grid numbered separately from the rest of the county.
Call your movers in Hialeah today!
City Movers offer a free in-person quote to every one of our customers. Give us a call and our movers will come to your home or business space and determine what needs to be transported. From there, you will receive a quote in writing that is both comprehensive and complete. This allows us to provide you with a valid estimate of the relocation costs. And, not only are we reliable with the quotes we give, but we are also very friendly with everyone's pocket. So, if you are looking for a cost-effective and time-efficient relocation, are movers in Hialeah are the ones to reach out to. Do not waste any more time and let this wonderful moving experience begin today!