Long-distance relocation, whether commercial or residential, is always an intricate endeavor. The relocation process only becomes more complicated when relocating within a metropolitan area that Miami certainly is. So if you have found yourself in need of some of the best long distance movers Miami offers, you shouldn't hesitate to give us a call. Here at City Movers, we have composed a premier Miami moving team that can safely relocate all of your possessions to a distant location. With five years of licensed experience and some of the best movers in Florida at the moment, we have all the resources necessary for catering to the needs of your relocation. Feel free to contact us and have a seamless move.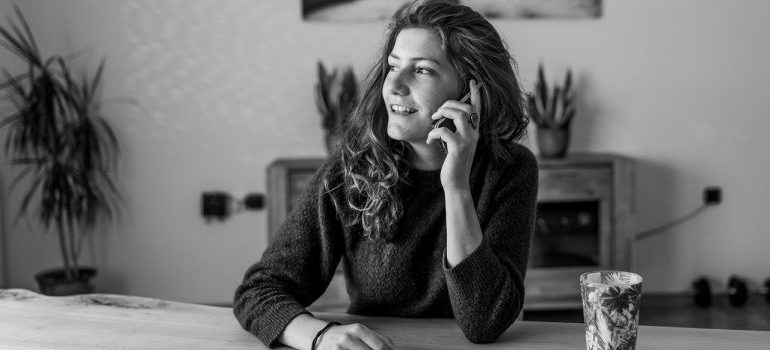 City Movers can cater to a variety of different moving needs
Even though we are experienced relocation professionals who have been on the market for more than five years, it didn't take us long to realize that every relocation is a unique endeavor. As such, it entails different assistance options, all of which we wanted to make available to you. Today, we are certain that we have a range of diverse moving services in Miami that are going to provide you with a fully assisted move you can count on. Apart from long distance moving, we offer the services of:
With City Movers, you have the complete liberty to tailor your own moving package. Our part was to ensure you have helpful assistance options at your disposal. Your job is to choose the ones you need during your upcoming move. Let us know what your moving requirements are and relax as our long-distance Miami movers run the entire moving process.
Our long distance movers Miami loves will excel in all relocation tasks
As a process, moving involves a couple of major tasks that not everyone can handle. From packing your items for transport to loading the boxes inside a moving truck and driving that truck to the new location, a person can easily get overwhelmed with everything that is in front. But we here at City Movers won't let you get overwhelmed and stressed. The job of our movers Miami will be to take on all the intricate parts of your relocation so that you don't have to. Of course, a lot depends on the additional moving services you decide to include in your offer. But as long as you tell us what you need assistance with, we will be more than happy to help you out.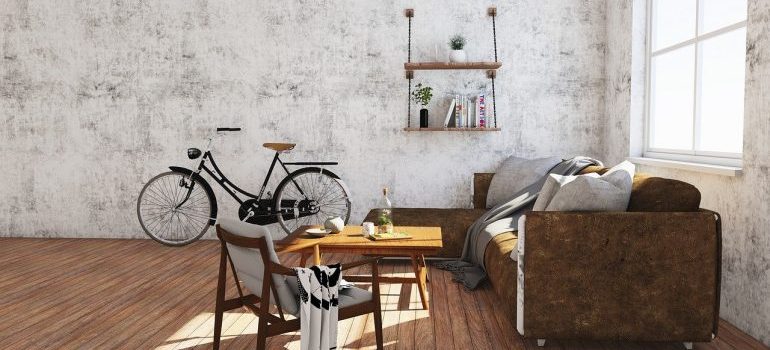 If you are not sure whether you will be able to afford all of our additional services, we have got you covered in that department, as well. For starters, we have created a competitive pricing list, meaning that all of our services come at reasonable prices. Moreover, we have made it simple for you to get a rough estimate of your upcoming expenses. All you have to do is request a commitment-free moving quote that you can find on our website. If you are interested in getting a 100% accurate estimate, just go ahead and schedule an on-site estimate with our team. Our moving agent will assess the needs of your move and give you an estimate that will contain zero fees and extra charges.
We can take care of your storage needs as well
It is oftentimes said that moving and storage go hand in hand. So if you find yourself googling the term 'movers near me', it would be good to think about the rental of a good storage unit. Storage is the first line of defense for many different moving problems, including different moving delays. Apart from offering reliable moving assistance options, our Miami long distance movers can also safely store your belongings for as long as you need them to. Our units come in a couple of sizes and can be rented short-term and long-term. Most importantly, all of our units are pest-free and constantly monitored. We like to provide our customers with impeccable safety – both with moving and storage services.
Rely on a team that will take proper care of your household or commercial items
For City Movers, nothing matters more than your satisfaction. Our goal is to help you have a pleasant and seamless transition to your new home or office. With that thought in mind, our long distance movers in Miami won't mind going the extra mile in order to cater to your needs. Our complete support will be available to you from day one of your relocation until the moment the last box is safely unloaded. On that path, our movers will always treat your items like their own. Both a gentle touch and strong muscles will be necessary for the relocation of your items. Those are two qualities our movers have in spades. This type of assistance will come in handy due to many different reasons, with improved moving day safety being one of them.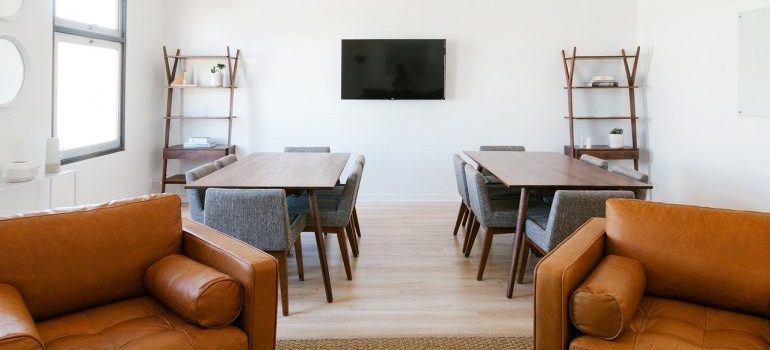 It doesn't matter whether you are moving out of a studio or a big house – you can count on our unwavering support. Likewise, our Miami long distance moving team can relocate businesses of all sizes, as well as industries. We always create a tailored moving plan for every move we are put in charge of. That way, we can be sure that the individual needs of all of our customers are met.
Your belongings will be safe during transportation
Unlike local relocation, a long-distance move requires more time for planning and organizing the entire moving process. It can be quite challenging to organize a long-distance relocation in a short period of time.  However, once you get to know City Movers you will realize, that with our Miami long-distance moving team you have nothing to worry about. With us as your moving ally, your belongings will be safe and secure, and your move will be well-planed to a detail. You can rest assured that our moving company hires only the best drivers. Our main priority is to make your move safe and enjoyable.
When we talk about securing your inventory during relocation, you can put your trust in us without any worries. Our long-distance moving team will properly pack and secure your belongings with adequate packing material. All your moving boxes will arrive safe and sound at your new address. Every and each man in our moving team strives to deliver your belongings in the same condition we took them from you. It doesn't matter if we are moving a piano or a pile of books, we will equally take care of all your belongings. If you choose our long-distance moving service, you save your money and keep your belongings secured.
Keep your belongings safe in our storage
Everybody needs additional space for some items during the relocation process. When you find yourself in need of some extra space, our storage service in Miami is the right solution. Storing your items is not as simple as it might seem. You can't just put your stuff in cardboard boxes and that's it. When it comes to storing you need to think about the security of your precious belongings since you will want to ensure the maximum safety of your stuff. Our long-distance movers in Miami have great experience in storing process and can provide you with impeccable service. We are here to make sure all your inventory is properly packed and ready for storage. Afterward, we will carefully load and unload all your moving boxes. Rest assured that all our storage units are well-maintained and secured. All your belongings will be safe until you want to use them again.
Get access to premier long distance movers in Miami by giving us a call
Long-distance relocation is not an event one should go through alone. Moving is a challenging, overwhelming, and emotionally difficult process.  Thus, there are a lot of reasons why you should seek help from professional and reliable movers. So, if you happen to be on the lookout for some of the most reputable long distance movers Miami offers, feel free to give us a call. Here at City Movers, we will take good care of your items, as well as your property. We will consider our job to be a success only if we see a smile on your face at the end of the day.