Even though Cooper City is not as big as Miami, there are still many people living here – and a constant flow of people moving to and from the city. And for over five years, our moving specialists have been there to help them on their relocation journey. From local to long distance moves, from packing to storage services, City Movers have seen it all and know how to ensure your move goes smoothly. Let our experts do the heavy lifting while you relax and prepare for the new chapter in your life. A team of some of the most reliable movers Cooper City has will ensure that all of your valuables reach the new destination without a scratch, quickly and efficiently. Contact us today for a free quote!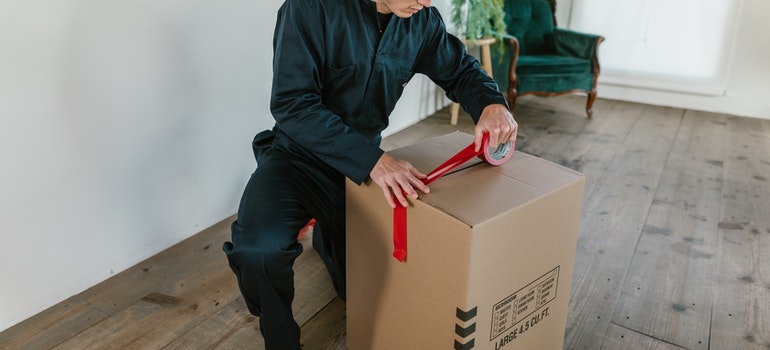 City Movers will ensure your Cooper City relocation passes with flying colors
We know how tiresome moving can be. There is so much to keep in mind and prepare for, especially if you're doing it for the first time, or don't have the proper supplies and the expertise. It could quickly turn into a chaotic, helter-skelter experience, which we are certain you would like to avoid! To assist you in steering clear of any relocation stress, our moving professionals happily offer a range of relocation services, including:
Any assistance you might need with your move falls under the scope of our expertise. We've made certain that our services do not waste your valuable time. Our Cooper City movers will focus on making sure your move goes smoothly and without any hiccups. After all, you won't be able to miss how much attention and care our professionals put into your relocation.
A hand-picked team of moving pros to help get you to your new location
In order to achieve a seamless relocation process, every piece of the puzzle must fit in. We wanted to ensure that our system covers any events that might occur and that all begins with a highly-trained, professional staff. We prioritize professionalism, which is why we've gone to great lengths to ensure that every single one of our movers is skilled and reliable. When you employ our Cooper City movers, you get not only qualified personnel, but also a team that is coordinated and operates like one.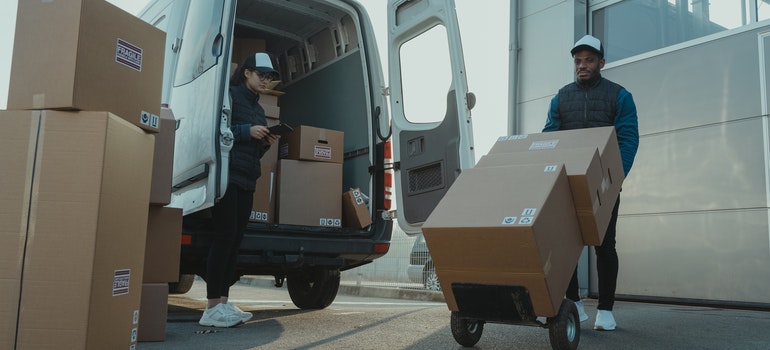 You'll be glad to learn that every one of our movers comes highly recommended and has completed hours of safety training. And their firsthand knowledge speaks for itself. After all, that is why City Movers is currently rated among the top moving companies in Cooper City.
Packing your Cooper City home up has never been easier
Packing is often the most tedious part of the moving process. Your Florida home is probably full of things you need and want to take with you, whether you opt to get services of cross country movers in Miami for your distant relocation or decide on a local move within Cooper City. It's easy to pack in the wrong order, mix your items up or not secure the breakables properly, especially in a moving frenzy. That's where professional packing services from our skilled packers come in.
With our time-tested techniques and high-quality packing supplies, all of your items are bound to be safe and sound. No need to search around for boxes and padding, we have it all. Our Florida movers and packers are quick and efficient, especially with bulky and fragile items. We even have specialized Miami piano movers for all you music lovers out there.
With our City Movers storage units, your valuables will be safe and secure
It's common to declutter before you move as you realize you might not have the need to take everything with you. Perhaps you are downsizing or it's a case of government moving in Florida, but still don't want to get rid of the extra furniture pieces or your grandma's precious china. There's no need to throw them away! As we've mentioned, storage also falls under the scope of the services we provide.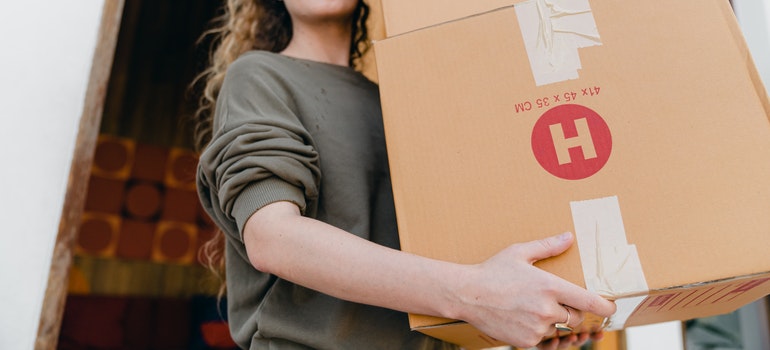 As with moving services, we can assure you that our storage solutions are safe and reliable. You won't need to worry about your precious items – we will keep them in perfect shape. We have clean units of different sizes, climate-controlled and, on top of all of that, affordable! Make sure to contact our moving professionals and check how we can accommodate any of your storage needs in Florida.
City Movers are fully licensed – you can always feel safe with us
On a moving day, it's impossible to overestimate the significance of staying safe. With so many moving scams out there, it's difficult to rest after hiring movers because you never know what kind of service or treatment you'll get. You'll know exactly what you're getting into when you employ our Cooper City movers. We have all of the essential permits for running a moving company, as well as the insurance that a firm of our size requires.
We invite you to read our moving and storage reviews and testimonies from Cooper City residents. The rising number of satisfied customers every day is what has kept us in the business for so long, and what keeps us always striving to do even better.
Get in touch with reputable movers Cooper City today
Cooper City is a wonderful place to live, among other amazing Florida destinations. Whether you opt for a local move, a long distance move, or an interstate relocation, our crew of some of the best movers Cooper City offers will have your back. Packing and moving your homes or offices is what we do best, all for your minimum stress and maximum satisfaction. Please don't hesitate to contact us and observe our skilled movers in action. Get a free estimate right now!