Would you like to go through your moving process stress-free? In this case, feel free to put your trust in City Movers. The main reason why we are in the moving industry is that we want to keep you away from stressful situations. Our professionals are aware of the fact that this is a highly complex process and we would like to give you a helping hand if you are relocating locally. Should you make us your moving partners one thing is certain- the entire moving process will be over with no delay. The only thing left for you to do now is getting in touch with our South Point movers and setting the date.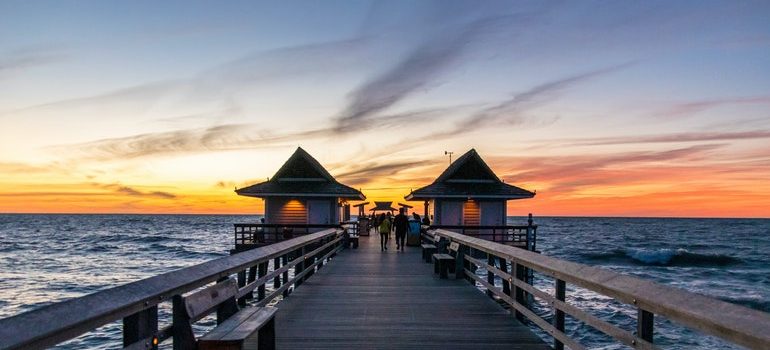 Your belongings are going to be safe in our hands
It is very important that you have a trustworthy moving company by your side in a process of this kind. If you do, you will know that there is always someone you can count on for everything you need. Even when it comes to a simple piece of advice, they will be at your disposal. Naturally, we are going to take great care of your items, especially when fragile and valuable items are in question. The last thing you want during your moving process is to have your belongings broken or damaged. Luckily, if we get to be by your side, this is something you will not even have to think about. We are qualified for the job and our experience in this sphere is quite extensive.
Do not hesitate to ask for a free moving quote from our South Point movers
Are you relocating on a budget? Or would you simply like to know how much your relocation is going to cost? Either way, count on us to provide you with a free moving estimate. Just let us know all of the details of your relocation and you can be sure that the estimate is not going to be altered when your moving day comes. We are going to list all of the services you add to your moving agreement and you will see precisely how much each of them is going to cost. Do not worry about your finances- if you make us your moving partners, you will still manage to save some money.
We are going to tailor our services according to your needs
In order for your moving experience to be positive, we are willing to do everything we can to meet your moving needs. This means that, besides residential, South Point movers can provide you with the following services:
Our South Point moving company is in a position to offer you premium-quality moving services. Think about which of them you are going to need and add them to your moving contract. In this case, your moving process will run smoothly and all of the tasks will be completed on time.
We can help you relocate your office or your business
When commercial relocation is in question, putting your trust in us is the best decision you can make.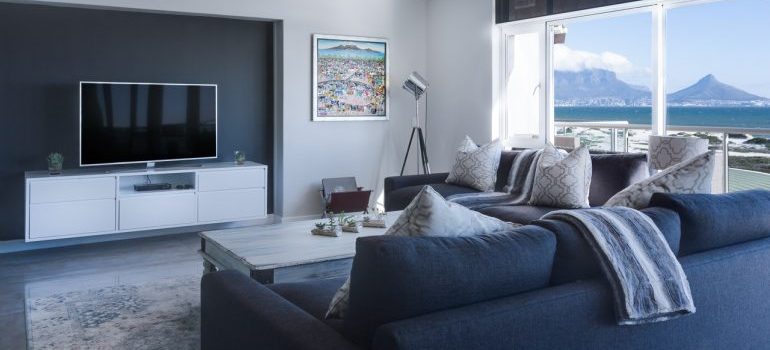 All of our teams of movers are highly skilled and attentive which means that they are not going to let a single item of yours gets damaged. This means that you can feel free to keep doing your job until the moving day comes.
Government relocation is another service we can offer
Since this is quite an endeavor, you are going to need a professional to do it. Considering the fact that we are movers with a lot of experience you can be sure that we are more than good at what we do. Even if you are relocating on short notice the quality of our services will remain premium.
South Point movers will help you relocate your piano safely
Your piano certainly has great both emotional and sentimental value. For this reason, it should be treated with great care. This is precisely what you can expect from our movers. Not only will our highest priority be delivering it to you in perfect condition but also delivering it in a short period of time.
We will be happy to give you a helping hand when it comes to packing your belongings
There are some ways in which you can make the packing process easier. However, since completing this task requires a significant amount of time, it is always a good idea to get professional help. Our movers are going to pack each and every item the right way and they are going to bring unused packing supplies.
Store some of your belongings and make your relocation simpler
What you should know first is that movers from South Point can offer you storage units in different sizes. This simply means that you should let us know what size of a unit you are going to need and it will be waiting for you.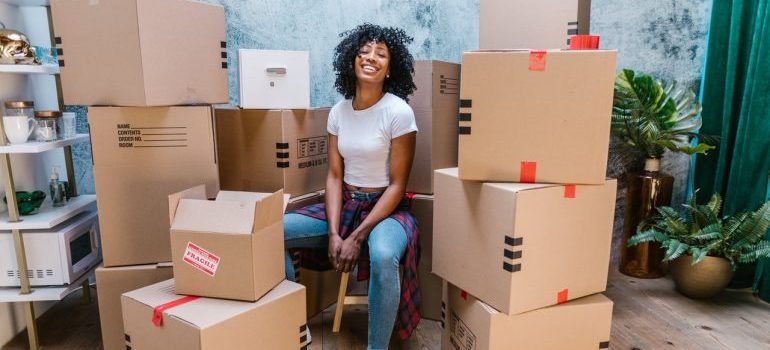 If it happens that you are not sure about this, you can feel free to consult with us.
Some of the best South Point movers are just a click away
As you have had a chance to see, City Movers can provide you with a wide variety of moving services. Whether if you are going through residential or commercial relocation, we are going to give you a helping hand. South Point movers are always at your disposal and more than willing to meet your moving needs. Feel free to get in touch with us even if you are just thinking about relocating. You are going to get all of the information you may need from our representatives.