Plantation offers a wide range of amenities along with a competitive business environment and gorgeously landscaped streets. The constant flow of residents has created a demand for quality movers in the area, and that's where our services at City Movers come in. The moving process requires a high level of preparation and planning that can turn overwhelming for most people. However, with a team of capable and well-trained movers with years of experience, your relocation could be a seamless operation. Your belongings will reach their new destination safely while you enjoy our affordable prices. Some of the best movers Plantation has to offer are available to you seven days a week, 365 days a year. Contact us for a free estimate today!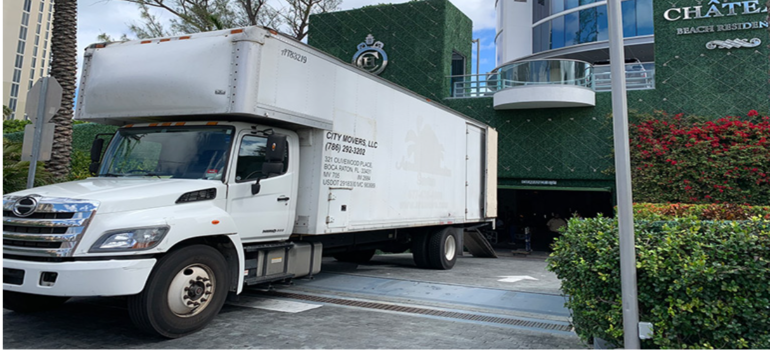 City Movers can make your Plantation move a smooth process
Our Florida moving company has set clear goals for itself since the beginning. Among them was undoubtedly providing our clients with professional relocation services they could always rely on. We gave it a lot of care and research before settling on a set of helpful moving solutions that we believe will be ideal for anyone relocating to lovely Plantation.
City Movers will be there for you at every step of your move. From the minute you contact us until you've settled into your new residence, our team will be there to help you. Our movers in Plantation FL will have no trouble designing the best moving plan for your needs, thanks to their years of experience. Most significantly, the relocating strategy we devise will be entirely suited to your requirements. Every relocation is different; thus, we treat each client as an individual.
Allow our professional movers Plantation to help you with the most challenging relocation tasks
Moving is a time-consuming, physically demanding, and stressful process. Throughout a relocation, a person is likely to endure some level of stress. After all, you're shifting your entire living situation. However, your stress level should not be so high that it interferes with your regular daily life. Don't be worried – you could call us and eliminate that stress. You'll find that with City Movers in Plantation by your side, you'll be able to unwind and enjoy your relocation. Some of the services we offer include:
So, don't hesitate to call our crew whenever you're looking for the top moving companies Plantation FL has to offer. We have invested time and effort to perfect our system and train our movers so they can handle every situation that might arise with ease. Our skilled professionals work like one and are always at your disposal – to ensure you feel safe and secure during your relocation.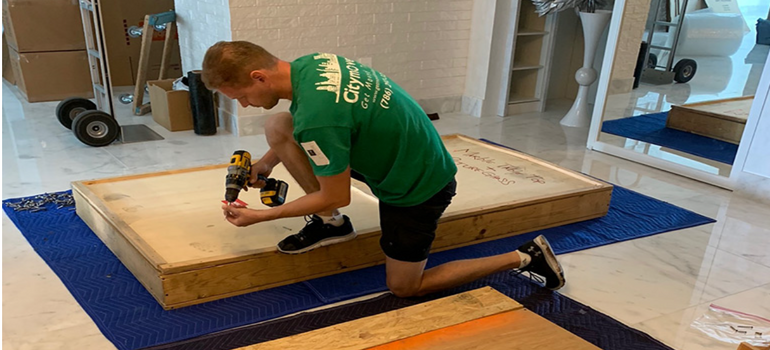 City Movers will take care of your commercial moving needs
In addition to handling residential moves with ease, our commercial movers in Miami have also perfected the art of moving businesses and offices. Our dependable staff is prepared to relocate your complete office or warehouse as swiftly as possible. We will move you with the least amount of downtime and the greatest level of effort possible. Working with us entails more than just providing a service; it also means forming a trustworthy and honest partnership. To ensure a flawless move, we use top-of-the-line tools, trucks, and packing materials.
We will pack your home or office up to secure your items stay safe and protected
Speaking of packing materials – the supplies you use often determine the quality of your move. It's a vital part of the relocation, right along with packing all the items properly. And you can take both of these gruesome tasks off your list by employing the help of our professional packers and movers Plantation. If you would like all of your valuables to reach the new destination in perfect shape, our professional packing services in Miami have all the top tricks to achieve just that.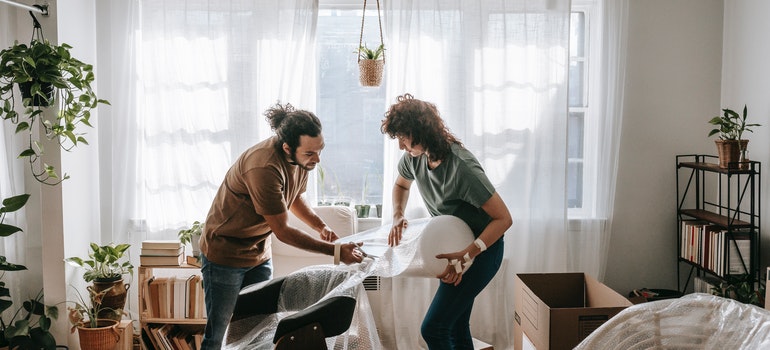 Powered by years of experience, our Plantation movers crew can pack your household or business up quickly and efficiently. You can ask our packers to pack all of the stuff you plan to move, or you can hire us to pack only specific types of items. Our packers have handled anything from fragile objects and antiques to sturdy bulky furniture and appliances, so you can rest assured that they've seen it all. City Movers is a top-rated moving company in Miami and Plantation because of our spotless record of success.
Residents of Plantation trust us with all their moving and storage demands
We truly think that bright client reviews are the biggest jewel in any company's crown. That's why we take so much pride in the reviews and testimonies of all the satisfied customers our company has moved during these years in business. It is what keeps us growing and improving as movers.
In addition to moving, we can also take care of any of your storage needs you might have. We offer both short-term and long-term storage, with climate-controlled units and all the safety measures you may need. You may be renovating your home or simply need more storage space. Alternatively, you may be moving around the city of Plantation and need to keep your belongings in a secure spot while doing so. Whatever the reason, we, as one of the most reliable moving companies Plantation has, will provide you with high-quality storage units along with premium moving services.
Don't hesitate to give City Movers a call today to ensure a successful relocation
City Movers have all of the essential qualifications, but we also have something else – dedicated movers. Our team of trustworthy movers Plantation will treat your valuables with care. We'll even go so far as to claim that we'll treat them as if they were our own. Whether it's a residential or a commercial move; a local or a long distance relocation – our skilled staff will always aim for utmost customer satisfaction. You can contact us today to get your free moving quote and start planning your relocation!