If you are looking to relocate a piano, you know you are in a complex situation. However, you don't have to despair when you know you have the best piano movers at your disposal. Our City Movers are ready to help you relocate your musical love no matter how far you are going. Whether you need a local, long-distance, or interstate relocation, you can count on our experienced, skilled, and well-trained packers and movers. Contact us today and get your free moving estimate. Moving your piano can be a pleasant experience with the right assistance. Leave the planning and organizing to professionals and enjoy a stress-free move of your piano.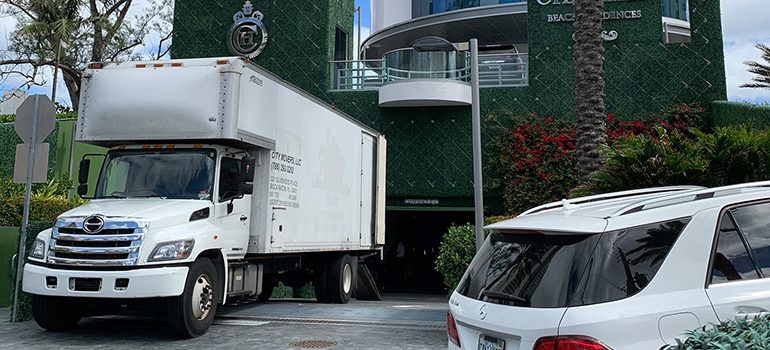 Move your piano without complication with trusted piano moving services
Moving a piano is not your everyday task. It needs unique care and handling. First, the piano's sheer weight makes it a daunting challenge. Then, consider its delicate structure. Indeed, the piano is a precious asset that holds not only monetary but emotional value for many. Thus, entrusting its relocation to professional piano movers has to offer becomes essential. After all, you want its melodious charm intact at the new place, right?
The process gets complicated without professional aid. Why so? Pianos are delicate and intricate, making them susceptible to damage during transit. Improper handling can disrupt its fine-tuning. Therefore, the safety of your beloved piano is paramount. It requires skill, precision, and the right equipment. All of which, professional experts for moving your special instrument can provide.
Pick a proven way to relocate your piano safely – pick our piano movers
Our trained team at City Movers understands your moving-related needs if you are the lucky owner of this sophisticated instrument. Hence, we offer you specialized piano moving services. We use top-notch equipment and industry best practices. So, you can relax while we handle your prized possession with utmost care. Do you desire a move without complication? Want the safety of your piano ensured? Your solution is just a call away. Secure the safety of your piano during your move with City Movers! Don't hesitate and call us now for a hassle-free move!
Fully entrust your piano to move to our trustworthy and experienced team members
Choose to fully entrust your piano moving needs to our experienced team of dedicated moving specialists. Our reputation is second to none in Boca Raton and its surroundings, built on trust, expertise, and commitment. We are the number one recommended crew, renowned for our comprehensive care during relocation. Our team doesn't merely move your beloved instrument; they care for it. Each member of our team is highly trained and seasoned with years of experience, ensuring your peace of mind. More than just a relocation, we understand it's a transition that needs to be handled delicately.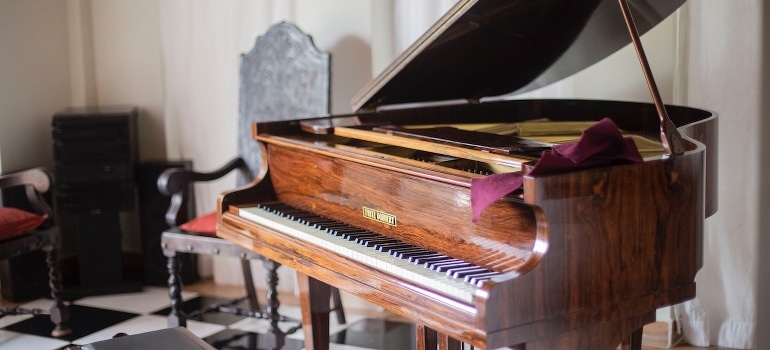 We hold our standing as the leading piano movers with pride. The secret to our success? Ensuring the safest journey for your piano. From wrapping in protective materials to employing professional moving tools, we ensure no detail is overlooked. Furthermore, our services stand out in value, making us a highly recommended choice. In our hands, your piano isn't just another object to be moved. We understand the sentiment behind each piano we handle. Its value is immeasurable and transcends beyond just a price tag. As such, our team is committed to providing personalized care and attention throughout the entire moving process.
So, consider us when you need to relocate your cherished instrument. With our team of proficient movers, you can be confident your piano is in the best hands. Experience the difference with our esteemed services, and join the ranks of our satisfied clients who won't trust their piano relocation to anyone else.
Our team has some of the best piano movers in the area
Nestled on Florida's southeastern coast, Boca Raton boasts a population of over 100,000 residents with a diverse demographic that ranges from families to retirees. The city is widely renowned for its livability, teeming with a myriad of amenities such as upscale shopping centers, gourmet restaurants, pristine beaches, and lush golf courses. With flourishing job industries in technology, education, healthcare, and finance, Boca Raton provides a wealth of opportunities to its inhabitants.
Amidst this bustling landscape, we proudly claim our spot as one of the top-rated movers in Boca Raton, Florida. For over five years, our experienced team has been on the forefront, serving not just the Boca Raton community but extending our services across the entire state of Florida and beyond. Our expansive portfolio, boasting a string of satisfied customers, stands as a testament to our skilled handling, systematic approach, and unmatched professionalism. One thing that sets us apart from the crowd is our deep commitment to customer satisfaction. No challenge is too big for our skilled team members; from the side of a mountain or an upstairs room, we have done it all.
We truly care for the safety of your possession and your overall satisfaction
Our team knows how to navigate the complexities of moving these beloved and valuable musical instruments with the utmost care. Even the smallest detail does not escape our keen eye, ensuring a smooth and damage-free relocation of your piano. Rest assured, we leave no stone unturned in our pursuit to deliver an impeccable service. We are fully aware that each relocation story is unique, and we customize our service to meet your specific needs. Our seamless operation has led us to receive glowing reviews and the honor of being one of the top-rated piano moving companies in Boca Raton. For this reason, we invite you to get a moving estimate and experience the premium moving service we provide, and join the ranks of our happy and loyal clientele.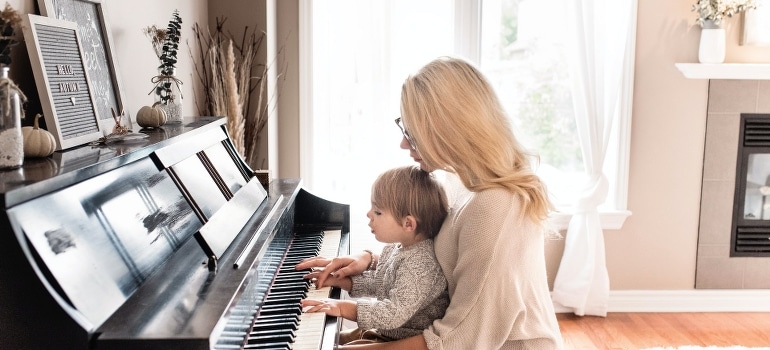 We have got all your moving-related needs covered in addition to piano moving
City Movers is your trusted partner for all moving needs, including exceptional piano moving services. Therefore, take a few minutes to discover an array of services on our website. Our dedicated team promises high-quality moving solutions such as:
Striving for excellence, we value and consider your feedback seriously. Your trust drives us to provide superior service consistently. Whether it's an interstate move or packing services, our experts are at your disposal. For residential or commercial moves, we assure smooth transitions. Storage needs? We've got it covered. And let's not forget, we are skilled piano movers. Trust us, we've got all your moving needs covered. Choose City Movers today for a seamless moving experience. We will make sure to keep your beloved instrument unscratched! Also, we will navigate all other challenging relocation tasks.
Don't spend a fortune on expensive repairs and pricey moving services – choose a cost-effective solution
Moving a piano can be a risky task, often leading to costly damages and potential injuries. Consequently, you might face hefty repair expenses or, worse, pricey medical treatment. Nevertheless, there's a cost-effective solution – our dedicated and experienced movers. We prioritize your safety and the well-being of your precious instrument. With our team, you don't compromise quality for affordability. Our affordable services combine top-notch safety measures and state-of-the-art equipment. As a result, you evade expensive risks, ensuring a seamless and safe move. So, why take a gamble with potential repair and medical bills? Opt for our cost-effective solution today. Trust us for safety, quality, and affordability, all rolled into one service.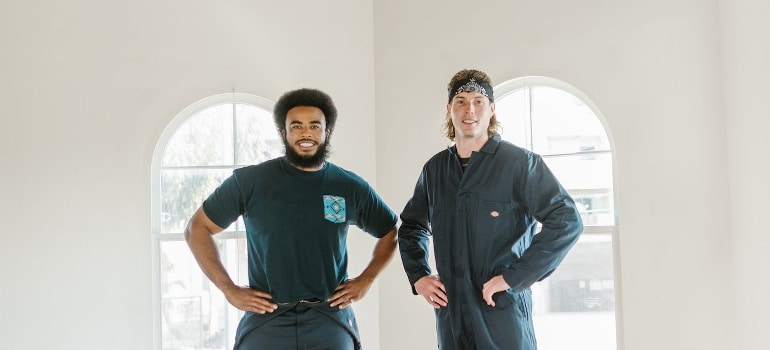 Forget about worries with our trusted crew by your side!
Even though moving a piano is a complicated task, we are confident in our abilities and equipment. That is why we know our piano movers will do the best possible job in relocating your bulky, yet fragile musical instrument. With premium packing materials and many years of experience, you know we are the right choice. Let us ensure your piano is safe from the moment we see it until we place it in a new home. Please don't waste your time and don't try to do it on your own. The risk is not worth it! Contact our City Movers today and have some of the best relocation experts give you a free moving estimate. And execute a successful relocation, of course. Remember, you deserve top-quality piano moving services! We are looking forward to your call!