For all that matters, moving next door or across the street is as important of a life event as moving to the opposite coast. Changing address always brings certain lifestyle changes. Hence, it is imperative to tackle the project right and steer clear of potential troubles. Of course, the safest way to pull off your transfer is with the help of professional moving companies in North Palm Beach. And instead of continuing with the unnerving search for the one you can fully trust and depend upon, make no mistake and team up with City Movers today! We are expert movers in North Palm Beach you can fully depend upon. Benefit from our superior quality moving craftsmanship and the diversity of moving services we provide at reasonable rates. Contact us today and have your North Palm Beach move completed safely and swiftly, without breaking a sweat!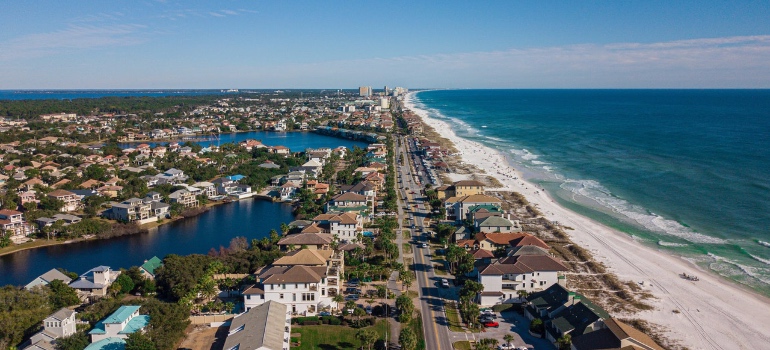 When quality and dependability of moving companies in North Palm Beach is paramount, City Movers is your obvious choice
Shifting your possessions from one place to another sounds simple. And this is especially so when the distance to your new place is not all that long. However, moving in practice requires more than physical strength. The best North Palm Beach movers blend a variety of skills and knowledge to provide you with the successful outcome of your moving project. 
As one of the most trusted North Palm Beach moving companies, at City Movers we are committed to delivering unparalleled quality and dependability of moving workmanship. We integrate our extensive practical experience with thorough knowledge, to showcase moving expertise that has no match. 
Our company is licensed and insured, and we have accreditation from the BBB. Hence, when you work with our movers in North Palm Beach you can be sure that your property and possessions are in safe and steady hands. So, put City Move on the supporting cast of your upcoming move, and relax as our team executes your move in an impeccable manner. Call us today to save the date.
An exceptional team of local movers in North Palm Beach that you can fully trust
At City Movers we take great pride in what we do. For us, moving is a form of art, and we master it in all its aspects. We are diligent and attentive in our operations, and we have a proven track record of safety and efficiency. Beyond any doubt, we are among the leading moving companies in North Palm Beach. But do not just take our word for it! Have a look at our customer reviews and get a sense of why are we the preferred choice of anyone moving in the Miami metro area.
We adhere to the highest safety and quality standards of the moving industry. Our experience allows us to plan each moving operation with precision. And, at City Movers we employ only the best movers in North Palm Beach. Each member of our team has ample practical experience in the domain. We run a thorough selection process, and we carefully handpick only the finest professionals in the area. Furthermore, we personally train our crew, so we ensure superior craftsmanship that has no match. Thus, talk to us today, and look no further for North Palm Beach you can fully trust and depend upon!
A full array of moving services provides you with flexibility for your ideal moving experience
No two moves are ever the same. And at City Movers we are committed to excellence one move at a time. Hence, we have a personable approach towards each of our clients, and we review each pending move as an individual project. Therefore, working with us means you will get a personalized moving plan, tailored around your specific moving circumstances.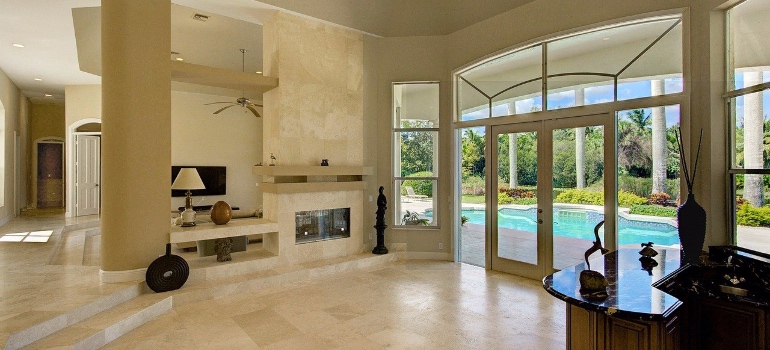 For your maximum convenience, City Movers offers a full suite of quality moving services Miami. Whether you need to move your home or business, rely on our dedicated North Palm Beach movers team to handle it smoothly and with expertise.
Further, we provide customizable packing services in Miami. Our handy North Palm Beach movers will pack as much or as little of your possessions as it suits you.
With our expert piano moving Miami services you will transfer your delicate instrument with optimal safety and expert care. In fact, at City Movers we are skilled heavy lifting specialists, and we will move any of your cumbersome possessions as a single piece, or along with your entire household.
And, if you need a secure safekeeping place, we will provide it for you as well. Our storage services in Miami are suitable for a diverse variety of your household or commercial goods. Yours is to just let us know what exactly do you need, and our friendly staff will offer you the optimal solution.
City Movers will move you next door or to the opposite coast with consistent efficiency and solid support
With long years of hands-on experience, at City Movers we have the utmost proficiency to handle virtually any type of moving scenario. So, the distance of your move should not be any of your moving concerns.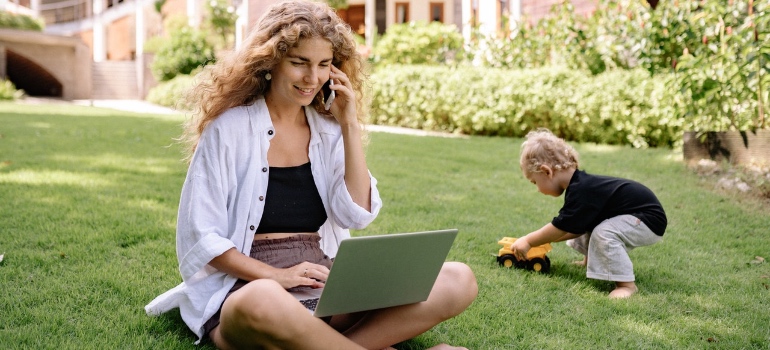 We are reputable local movers Miami residents and business owners confidently rely upon. Besides, as one of the best moving companies in North Palm Beach, our moving capacity extends much further. So, whether you plan to move anywhere in Florida, or out of state lines, be sure that we will complete your transit with flying colors.
At City Movers we are committed to accomodating the moving needs of our clients with dedication to your moving comfort and ease. We are open to short-notice bookings, and we can organize and carry out your east coast move in one day. So, talk to us now, and be sure that with our movers in North Palm Beach your transit will be as simple as it can be.
Quick facts about North Palm Beach
Situated right along the Atlantic Ocean, North Palm Beach is a beautiful place to call home under the sun. It has its own State Park, and lots of fantastic bars and restaurants. Although officially a village, North Palm Beach pulsates with a vibrant urban spirit.
It has approximately 12, 500 residents, and it boasts an above-average quality of schools. So, this is a family-friendly community offering many perks for a fantastic quality of life.
The cost of living in North Palm Beach is somewhat above the national average, but so is the income. The average household here earns about $60,000 per year. Purchasing a home here sits at about $425,400. Overall, North Palm Beach is a great place to call home and enhance your lifestyle in many areas of living.
Your best choice among moving companies in North Palm Beach is a mere phone call away – contact City Movers today!
Local moves are often underestimated. But, less we forget that it is not just the long road that makes moving a challenge. Transferring your possessions to your new place without damages and protecting yourself from injuries sure is worth your due diligence. So, with no further ado, partner with one of the finest moving companies in North Palm Beach – City Movers! You can put your complete trust in us, and rest assured that we will deliver the optimal outcome of your upcoming move. Thus, contact us and talk to our friendly representatives now! We will provide you with everything you need for your swift and smooth relocation to a new address.