Finding the right Miami movers can take a while. With so many companies on the market, it can be a time-consuming task. That's why we at City Movers want you to know that hiring us is the choice that saves you lots of trouble. As one of the most trusted movers Cutler Bay FL has to offer, we commit to no less than a top-quality moving experience. It's in our interest to provide you with a peaceful moving journey and help you start fresh in your chosen place. Rest assured that we are here to cater to your needs and wishes from start to finish! All it takes is a simple phone call for you to ensure a safe and stress-free move, so contact us when it's convenient for you.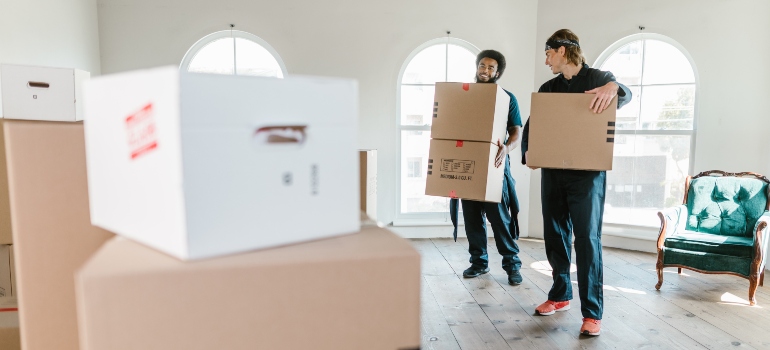 We are the movers Cutler Bay FL residents speak highly of
There are a plethora of reasons why people know as one of the most trustworthy moving companies in Cutler Bay. We pride ourselves as a thriving company that has so much to offer to the moving industry. Our innovative approach to moving is what makes us stand out and what makes people trust in our guidance and expertise. By choosing us, you can be sure you've made the best choice for your relocation. If there's a ream that understands the moving challenges so well – that's us.  Therefore, we are there to help you handle the transition from point A to point B with ease.
The quality of our moving and related services speak for itself
No matter how far you want to move, our team is always ready to come to your aid. Furthermore, you'll realize how fast and efficient the move becomes once you hire our crew. With them at your disposal, there'll be nothing but pleasant surprises. At City Movers, we treat our customers with care. Therefore, you can expect to have a friendly and courteous moving team at all stages of your move. Plus, our diverse service offer is available to you:
Expect to have everything organized from start to finish thanks to one of the best moving companies in Cutler Bay
For many, moving is just another activity in an already busy schedule. It's rarely easy to make room for logistically-challenging moving tasks and be able to take care of other duties. That's why we at City Movers are the team you need. By hiring us, you'll take a burden off your back and juggle both moving and work and family obligations. In addition, we are ready to adjust to changes in schedule in case something comes up. Therefore, be sure your move is in safe hands.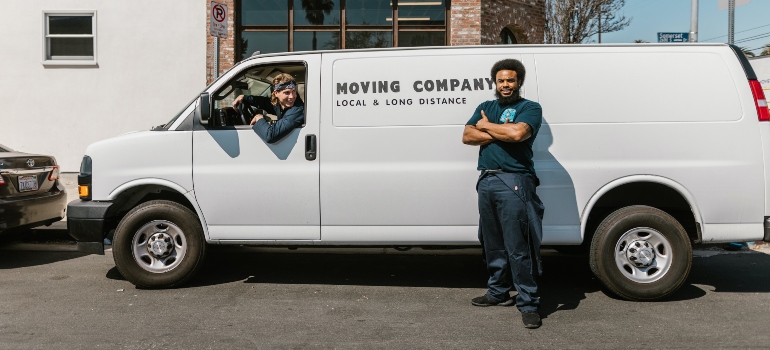 We will move you wherever you want
If you thought that your home takes an eternity to move, our local movers will prove you otherwise. When it comes to household relocations, be sure they will handle it quickly and within an estimated timeframe. Plus, all your inventory will remain unscratched. With our special packing methods, there's no item that will be skipped. We understand how stressful it can be to move breakables, not to mention bulkier items. That's why our top-level packing services are there to remove your worries and allow you to focus on other duties you have.
What if we tell you that long-distance relocations are much easier to execute than you think? Believe it or not, even the most complex cross-country moving journey becomes stress-free thanks to the dedication of our team. You will get all the help and guidance you need in order to have a hassle-free long-distance journey. Besides top-level long-distance moving service, expect to have an organized and carefully executed endeavor from packing to unpacking.
As one of the best movers  in Cutler Bay FL, we offer the quality services you need
In case you own valuable items that need more attention when moving, contact us for piano moving services! You can only benefit from hiring our piano movers. First, piano and other bulkier and sensitive items are secured and packed in the best way possible by well-trained piano movers. Second, they will survive the storage period and moving journeys. So, don't hesitate to hire piano movers and save plenty of time and effort.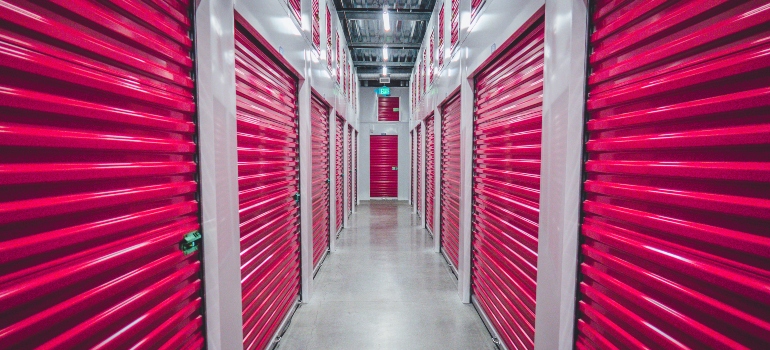 Make sure to also check out our premium storage units, and pick the one that fits your needs the best. Modern, clean, and safe storage space is what you will find at City Movers. Regardless of how long your move lasts, your valuable items will be safe and intact in a designated storage unit.
Cutler Bay FL is a great place to live
Moving to Cutler Bay FL will make you feel cozy and comfy while being close to the beach at the same time. The environment is clean, walkable, and people are welcoming. Some of the greatest benefits to living in this cute place are proximity to the ocean, and other natural landscapes ideal for long walks and hikes. Black Point Marina is one of the most cherished attractions in Cutler Bay.
Get in touch with us at your earliest convenience!
When you have City Movers as moving partners, any relocation runs smoothly and effortlessly. All you have to do is contact us and book our free estimate! As soon as we come to your door and start working, you will realize why we belong to the top-ranked movers Cutler Bay FL has. Rest assured it's possible to turn a demanding and tedious moving endeavor into an experience that marks a new chapter in your life. Therefore, let us know when you're ready to move, so we can act right away!