Relocations are a necessary part of life, but they are often quite exhausting, both physically and emotionally. Even if it's not your first time moving, it can be difficult to leave your previous home and start over. That's why it's usually a good idea to ask reputable local movers for help. Fortunately, we at City Movers Miami have what it takes to make your moving experience more pleasant and stress-free. As one of the most dependable Buena Vista movers on the market, we give special attention to your possessions before, during, and after the move! You may rely on our assistance if you want to ensure the success of your relocation to any Miami neighborhood. Don't wait any longer – contact us to receive a free relocation quote as of today!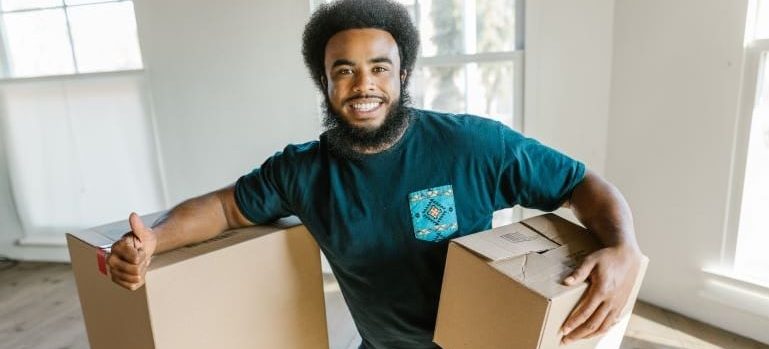 What can we do to make your relocation to Buena Vista effortless? 
Because we recognize that each moving experience is different, just like you are, we strive to provide you flexibility. Rely on our experience and let us come up with the right moving strategy tailored to your specific needs. And if you compare the prices for the services our Miami movers offer, you'll see that they are also great value for money!  
As one of the top local moving companies Miami, we will provide you with great customer service and care. You can also expect our undivided attention to the successful completion of your relocation to Buena Vista. Don't worry about the organization – let our skilled professionals handle all the details and heavy lifting. 
Relocate to Buena Vista with our reliable movers by your side
There are numerous moving companies in Buena Vista to choose from, but regrettably, not all of them can be relied upon. Therefore, it is of absolute importance to put your valuables in the hands of trustworthy interstate moving companies Miami. You can be relieved to know that we at City Movers Miami have the accreditation of the Better Business Bureau. 
We are a verified and insured moving company, so you can put your trust in us to make your relocation go smoothly. Our Buena Vista movers will ensure that your belongings arrive at their destination on time and in good condition. Just ask any of our happy clients! Buena Vista residents can tell you we provide only the best Miami moving services! 
Buena Vista movers will gladly assist you in relocating your household or business 
Whether you're expanding your business or simply moving your household, we're here to give you a helping hand. When it comes to relocating both personal items and offices, our commercial movers Miami have a plethora of experience. It's not every day that you come across a company that provides both residential and commercial relocation services, but we love being the exception. If you are in a hurry, allow professional residential movers Miami to pack and transport all of your belongings. We'll do everything we can to quickly get your items to you and as safely as possible.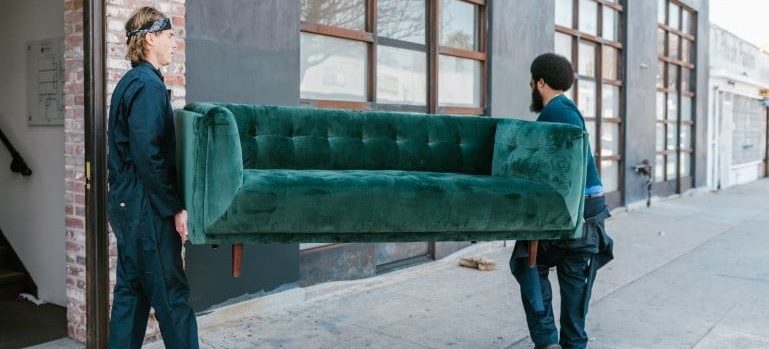 Packing won't be complicated anymore once you hire our local movers in Buena Vista
One of the most challenging phases of moving in terms of time and effort is the packing process. Luckily, reputable and experienced moving companies in Buena Vista can make packing seem like an easy task! If you decide to make use of our efficient packing services Miami, you can focus on other things instead. We at City Movers Miami prioritize the quality of our supplies and moving equipment. So, you may rest assured that the boxes we provide will keep your valuables safe during all relocation stages.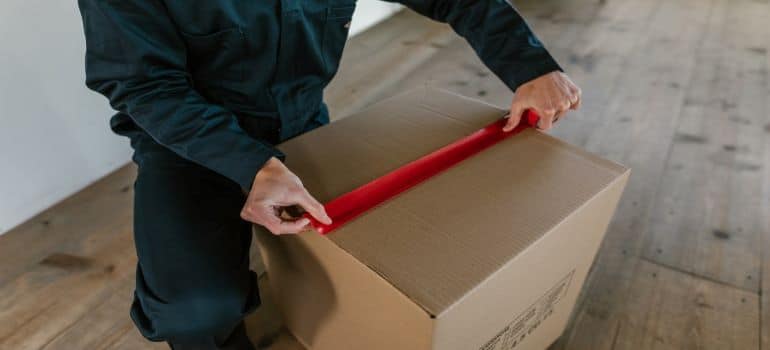 Your belongings will be safe in our modern, climate-controlled storage units
When moving to a new apartment, it's often necessary to hire temporary storage, so finding the best storage Miami is very important. That is why we strive to provide modern, pest-free storage facilities for all of your belongings! With our modern climate-control technology, your valuable possessions will remain safe regardless of the season or outside weather conditions. Even more, you'll be able to control the temperature within your storage unit, ensuring the maximum security of your items. 
Need to move a vintage piano to a new apartment? City Movers Miami has got you covered! 
Moving precious items, like antique pianos, requires extra care and packing techniques. Not only do these instruments have great material and sentimental value, but they are also really heavy. However, we can proudly say that our long distance movers Miami are properly trained to handle even the bulkiest items. You won't have to lose your sleep thinking about how to transport your piano anymore – simply hire our piano movers Miami! 
Why is moving to Buena Vista a great idea? 
Buena Vista is a well-known Miami neighborhood, cozily located between Little Haiti and the Miami Design District. However, even though it's quite close to downtown Miami, it retained a friendly spirit and a family-like atmosphere. Nowadays, Buena Vista has a population of about 9,000 residents, so we are sure you will fit in no time!
Buena Vista is famous for its exquisite old architecture, notably the beautiful residences built in the 1920s. One of those houses could be your dream home! Whether you decide to rent or buy a property in Buena Vista, you can count on City Movers Miami! We will go above and beyond to make sure you're completely satisfied with your moving experience.  
Our moving team at Buena Vista is only a phone call away
If you have always dreamed of having a stress-free relocation, now is the time to make those dreams a reality. You only need to get in touch with us at City Movers Miami. Just sit back, and let our Buena Vista movers handle even the most difficult relocation tasks!