At City Movers, we care equally about each of our clients. Since different people will inevitably have different moving needs, we've worked hard on ensuring every aspect of your move is covered with our scope of premier services. We can make any relocation become a true breeze – all you have to do is choose the right moving services Boca Raton. Leave it in the hands of us here at City Movers to care for your possessions with a devotion that is at the core of everything we are. Give us a call and make sure you leave nothing up to chance! With us by your side, chances of failure are slim and practically non-existent.
Premier moving services Boca Raton at your fingertips
We combine knowledge gained during hundreds of different relocations with the immense skills and training of our movers into creating a team that is capable to cater to your every moving need. Our plethora of moving services is at the complete disposal of our every client. Your options are as follows:
Local Moving

Long Distance Moving

Interstate Moving

Commercial Moving

Government Moving

Piano Moving

Packing Services

Storage Services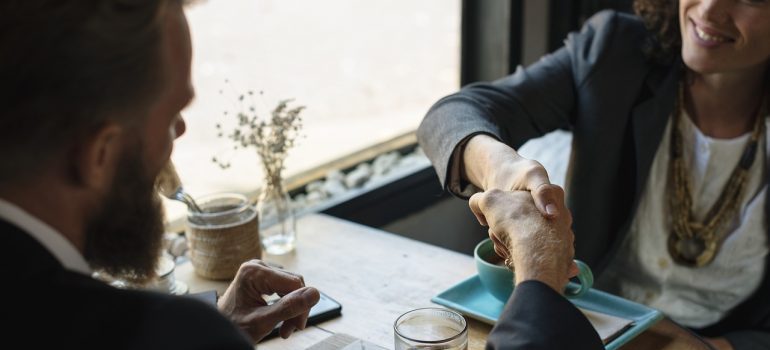 Move locally with City Movers
As simple as local moving may seem, reality has shown otherwise. A local move in Florida still entails that you pack, load, lift, and carry, and generally take care of all those tasks that make moving a strain. To avoid all those strenuous activities, just get in touch with our local movers in Florida. We serve various areas and are greatly familiar with the turf. With our local movers by your side, moving will be as easy as ABC and as enjoyable as a walk in the park.
Long distance moving becomes an easy endeavor with the right team by your side
Usually, long distance moving is portrayed as a nerve-wracking and gut-wrenching experience. When you take the distance of the move into perspective, it's easy to see why people would be petrified. All it takes is a team with the right set of skills and plenty of experience to turn an event such as long distance moving into a smooth adventure. Rest assured that the team will be City Movers. With the right equipment and more than enough training, we can handle long distance moves like the pros that we are.
With City Movers, interstate moving isn't a nightmare
Arguably the most complicated type of moving is this one, and yet many people are forced to go through it. Our interstate moving team has everything it takes to move you to another state without complications. We'll ensure you have a seamless move to another US state, after which you'll be able to continue your life surrounded by all of your lifelong possessions. With our team by your side, those possessions will be transported from point A to point B without incurring any damage.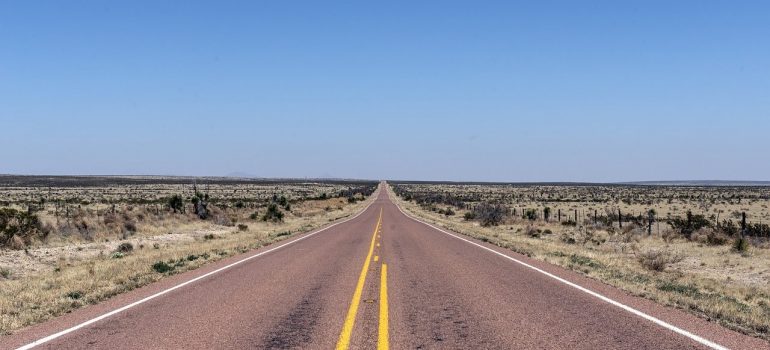 Move your business with the professional help of our commercial movers
Any time you need to relocate an office in Florida, you will need a team of professionals that value your time. We here at City Movers know that time is the most valuable resource of all – especially in the business world. That's why our movers work with a swiftness that resembles magic to some! We promise to have your office furniture, documents, and supplies relocated in the shortest amount of time. With us by your side, your business will suffer minimal disruptions and will be back to its normal routine before you know it.
Our government movers make our moving services Boca Raton special
Government moving is as complicated and responsible as it sounds! Not a lot of movers can handle a task as complicated as this one. We here at City Movers, on the other hand, do it with pleasure. We never shied away from a challenge, and we are not about to start now. With a team of government movers who handle the task with great responsibility and solve all troubles with ease that only comes with experience, City Movers are always the right choice.
Let our piano movers take care of your cherished heirloom
When dealing with an item as massive and as heavy as a piano, it's important that you realize you can't do it alone. You need an experienced team that has the right equipment for such an endeavor. We here at City Movers are fully equipped and completely competent for handling such a task. By hiring our piano movers in Florida, you will not only have a safer move but you will also have some peace of mind. When in our hands, your piano is as safe as it can be. Our movers care for your items as if they were our very own, and that especially goes for an item as complicated and yet delicate as a piano.
Our packing services allow you to relax and enjoy your relocation
If you dread packing all of your items for relocation, you'll relish knowing that you are not forced to do it. Our packing services were made with the intent of helping our customers deal with the most tedious part of moving. Worry not about the safety of your items because our packers know the best packing techniques. They are well-versed in everything packing-related and will know which packing materials to use for which item. Don't bother with all that packing is – hire City Movers and go have a fun day with your family. We got this!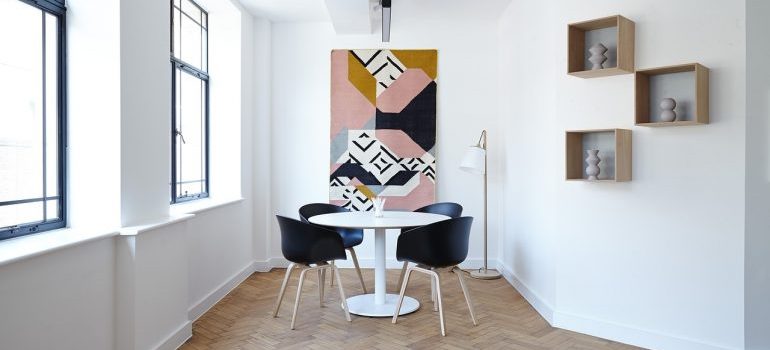 Top-notch storage solutions
Whether you need to declutter, downsize or simply store your items during a move, our storage solutions will be there to provide a place for the safekeeping of your belongings. Our moving services Boca Raton are there to provide you with all the safety you need during a move, and that's when our storage facilities will come in handy. With constant surveillance and easy access, you will hardly be able to find a better place for your valuables, fragile items, or pieces of art. You name it, we can store it!
Why choose our moving services Boca Raton?
Our moving company works with highly-trained movers that have years of experience. If you are moving to Boca Raton with your family, you will not have to worry about planning your move. Every step of the way, our crew will be by your side and help you understand the moving process. We are here to offer a new perspective on the moving process – it can be fun, easy, and efficient!
So, what makes us different than the rest? With years of experience in the moving business, we learned how to adapt and handle any moving situation. At City Movers, we believe that there is a moving situation to underestimate. With a friendly attitude and the right tools, we can turn your moving day into a positive experience! We approach every client with understanding while trying to keep our services adjustable for everyone's needs. If you choose City movers, you will get the best moving services Boca Raton has to give!
Get the best moving services Boca Raton has to offer!
Finding a moving service that is both affordable and fits your needs is not an easy job. Since moving can be an expensive process, you should make a list of your requirements and demands. Once you contact our representatives, they will let you know more information about a specific service. No matter how big or small your inventory is, we will always make sure to suggest the best plan for your moving day. Whether it's a home or an office move, you can count on us to guide you through the process. City Movers are here to offer dependable moving services for everyone's budget!
If you are relocating with limited funds or have a few days to prepare for the move, we are here to help. Our company offers a wide range of moving services, and last-minute moving is one of them. For clients with a tight budget, we can adjust the moving service and make a plan accordingly. When moving with us, all you need to do is tell us more details of your move so we can start making a plan. You can choose whether to pay for a partial moving service or let us handle everything regarding your moving day. Local or long distance moving, residential and commercial relocation – we do it all! When planning a move of any size, City Movers are there to help!
Our moving services Boca Raton are just a phone call away!
Don't let the best moving assistance money can buy pass by you. Instead, pick up your phone and get in touch with City Movers. At the end of the day, our moving services Boca Raton always prove to be a vital part of every successful relocation. With careful planning and a lot of attention to detail, we ensure all of your moving needs are catered to. Finally, should you feel worried you won't be able to afford our quality services – don't be. We've made sure our prices are competitive, all in the attempt of providing you with the best moving experience possible. We'll be waiting for your call, ready to assist you!