Moving to, from or in Lighthouse Point seems like a complicated and time-consuming process. But it doesn't have to be – not when you hire City Movers and let us take care of your relocation. Our team has experience in performing different moving tasks and we have a pristine reputation. Allow our movers Lighthouse Point FL to show you how easy this move can be. With our extensive knowledge of the area, we can smoothly maneuver the streets and guarantee a quick relocation. All you have to do is give us a call – our team will take care of the rest and ensure you have a seamless transition to your new home or office.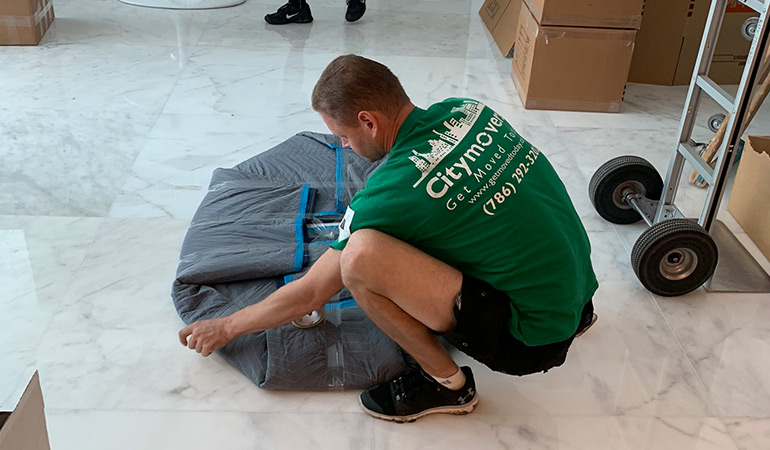 Our movers Lighthouse Point offer a plethora of moving services
Think of us as your link to a stress-free relocation. As a full-service mover, City Movers are able to cater to your every moving need. All you have to do is choose the services you need. With our experience and expertise, you don't have to worry about our local movers FL not living up to your expectations – or our reputation. We offer great prices and give top-notch quality. All of that is possible after giving us a simple phone call.
Let our Lighthouse Point movers pack up your property
In case you feel overwhelmed looking at all the items that have to be packed, all you have to do is dial our number. After doing so, our movers in Lighthouse Point will be more than happy to jump to your rescue. We can safely pack:
Items of value
Fragile items
Robust furniture
Office furniture and supplies
IT equipment
Household appliances
What our customers love about us is the fact that you don't have to hire us to pack up your entire home or office if you don't have the need for that. Withing our packing services FL, we can pack up your valuables or IT equipment only, or we can pack by rooms. Whatever you choose, you can rest easy knowing that we will come armed with high-quality packing supplies. All at a price you can afford.
City Movers can relocate your home or office
If you have decided to relocate your home or office to or from Lighthouse Point, look no further. Our Lighthouse Point movers are well-versed in both residential and commercial relocation in Florida, and we would love to demonstrate our skills to you. We work with swiftness and precision that will amaze you.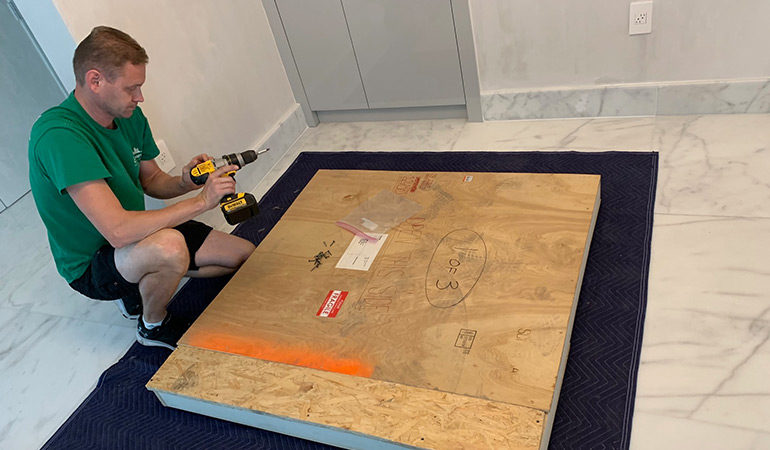 With hundreds of residential and commercial relocations under our belt, you can count on us providing you with a quick relocation. Your business won't suffer much downtime nor will your family have to be between homes for too long. Since every customer gets equal dedication and care from all of our teams, you can rest assured you will get a royal treatment. Just like all of our past customers.
Safe storage of your belongings
If your Lighthouse Point relocation requires you to store some of your items for one reason or another, you can do so by getting in touch with City Movers. Our premier storage solutions FL can be rented for a short or long period of time. Whether you sign the lease for a month or a whole year won't change the fact that your items will be 100% secure from robbery and pests.
Let our movers Lighthouse Point FL plan your relocation from start to finish
Without a good plan and thorough organization, a successful relocation would hardly be a feasible option. Since we at City Movers don't accept anything less than 100% successful moves, we always make it our mission to create the best moving plan that will fit the needs of our clients. Once you hire our Lighthouse Point movers, all you have to do is familiarize us with all the details of your relocation and show us the property you are moving out of, as well as the one you are moving into. We will take it from there and make sure we create a moving plan that is destined for success.
We will make sure every detail is covered. From the presence or lack of stairs to different moving services FL that you need us to incorporate, rest assured we will leave no room for error. Our team will also think of all the most common moving problems we think might arise during your relocation. While creating a plan, City Movers will also prepare acceptable solutions to those same problems. Sometimes, being precautious is all that separates you from a successful move.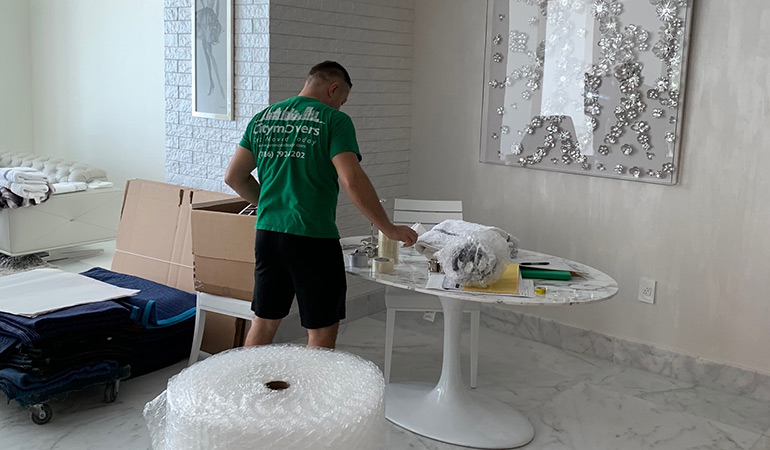 Lighthouse Point – the beautiful suburb of Fort Lauderdale
With over 10,000 residents, Lighthouse Point is a beautiful suburb of an even more beautiful Fort Lauderdale. It's located next to Hillsboro Beach, Deerfield Beach, and Pompano Beach. As much as 80% of homeowners own their homes instead of renting them, and the median house price is set at $453,600 at the moment. A lot of people choose Lighthouse Point as their place of retirement simply because it has a favorable location and a lot of cafes and restaurants. But that shouldn't confuse you – Lighthouse Point is also home to many young people. It's also worth mentioning that schools here are rated above average, making this charming city a place that's perfect for families. For that reason, Lighthouse Point is perfect for everyone!
Our premier moving team is just a phone call away
If you feel we might be the right moving company for your upcoming move, all you have to do is give our movers Lighthouse Point FL a call. By getting in touch with City Movers, you would ensure you have a winning team on your side. Not only will we work hard to meet your expectations but we will also give our best to exceed them. With us by your side, you get movers who put in a 110% effort towards your move.