Are you moving to Davie, Florida? Trying to find the best movers in Davie FL for an easy and stress-free relocation? This process can be really tough – but it doesn't have to be! With City Movers, your Davie relocation becomes easy and even fun! All you need to do is pick up your phone and give us a call! We are waiting for you to make all your moving dreams are reality!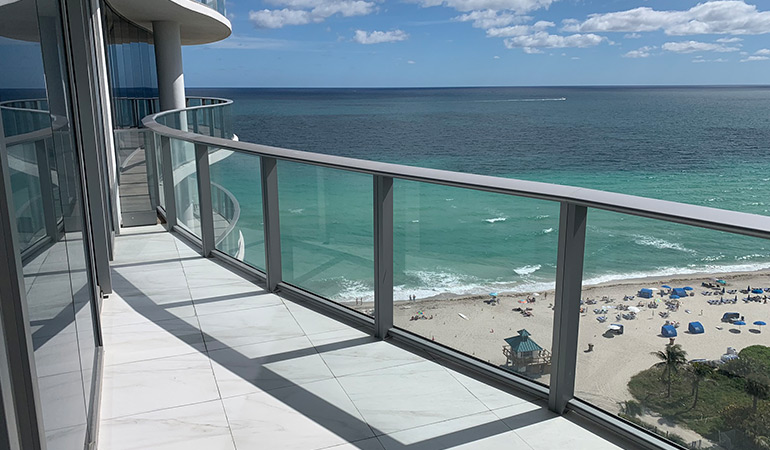 We are the movers in Davie FL who offer a huge variety of moving services!
When you are looking for Davie FL movers, you want a company that can be able to solve all your moving problems. There is a lot that goes onto every move, no matter how far away you are from your destination. First, you will need to think about the logistics and planning. Picking a moving date will take some thought, as well as how to get to and around Davie.
Then, there is packing to consider. This is often the longest and toughest moving task, but a lot depends on it. How you pack your items will influence just how safe they are. Thus, getting experts who can help you is an essential part. And if they also guarantee a huge variety of moving services – even better!
With City Movers, you will not have to worry about a thing! We have a huge number of moving services that we have created for you so we could be able to solve all your moving problems. Best of all, you can use any or all of our moving services! Whatever area you have a problem with, we will be there to help!
Local Davie FL movers that will make your relocation easy!
Mane people put local moving services into doubt. They believe that, just because they already live in the city, they might be able to do the whole process alone. Unfortunately, this is often untrue. Every move is difficult, and this includes local moves. Not only do you need to worry about the logistics of the move – which already include the traffic jams, routes, and the weather – but also packing and moving your stuff!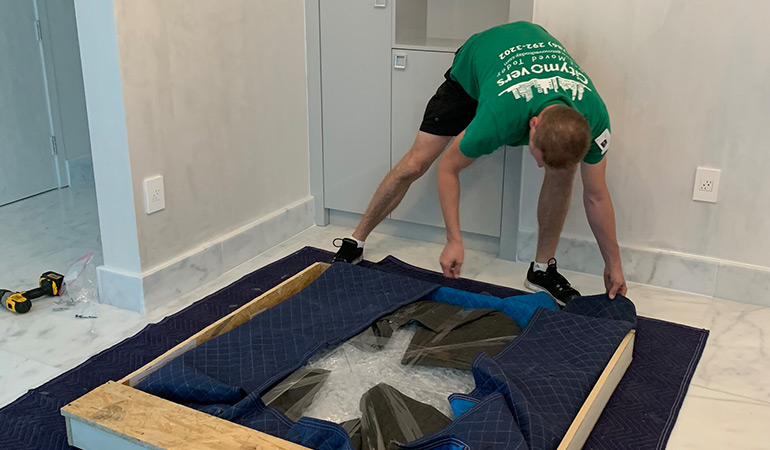 Even when it is only a short distance, your things can get damaged if you are not careful. So, local movers Florida, who can help you pack things up and transport them carefully around Davie are a must! Our movers in Davie FL are experienced and highly trained. We will help you with any problem you have with the move – from packing everything up to taking them to your new home!
Long-distance movers are here for you!
Long-distance moves can be seen as a bit more difficult, but this is a good thing. This might prompt you to get long distance movers Florida early in the process – which is a good thing. With our long-distance moving services, your move will be easy no matter what distance you need to cover.
We will help you with all the moving tasks while ensuring your items are safe and sound. You don't need to worry about a thing – all it takes is dialling our number and giving us a call! We will work tirelessly until you are ready to begin your new Davie life in Florida!
Call us when moving from state to state
We are also the movers in Davie FL you want to contact for their interstate moving services! Moving from state to state is quite challenging, and – without a lot of experience – you will not be able to do it alone. This is because just the trip to Florida can sometimes take a couple of days.
You also often do not have the chance to quickly jump back to your home and pick up some things that you forgot! Instead, you will need to plan everything in detail so you do not miss out on anything! And we will gladly help you with all of this! First, we analyze your move in detail in order to plan everything out with you. This way, you will know exactly what's happening at all times – and this helps with the stress. When you know what's happening, you do not need to worry – and your stress levels are low!
We are the movers in Davie FL for your office relocation!
What's more, the variety of our services also includes helping you move your office! This differs quite a lot from moving a house – and the differences are obvious. First, the amount of furniture you are moving will not be the same – as well as what this furniture is. Then, you will need to plan a lot around the move, too.
You should try to keep your office doors open in order to never stop making money. With our commercial moving services, this will be easy! We take care of all the planning as well as relocation – yours is just to overlook and manage your team! With our help, your Davie office will be running in no time!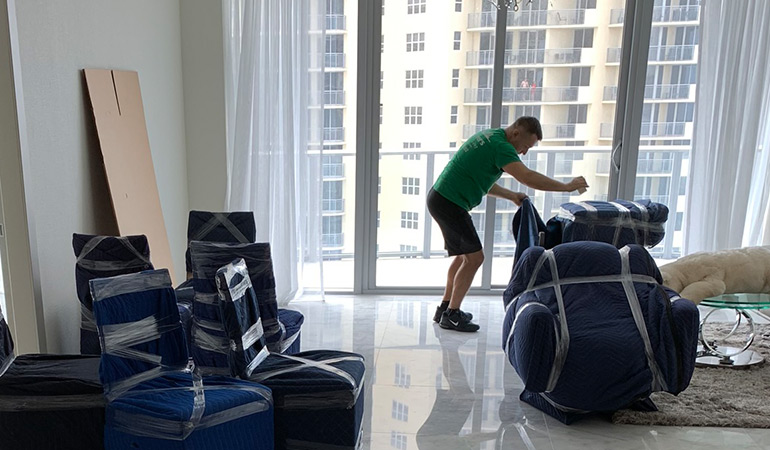 Let us help you pack for your Davie move!
As we already mentioned, all good Davie FL movers also need to offer additional moving services! This is why you can contact us for our amazing packing services too! We already talked about how tiring this process can be – and so, by helping you with this, we will take a huge weight off your shoulders! What's more, you will be able to plan everything else knowing that we will properly pack and prepare your items for the move!
Contact the best movers in Davie FL today!
As you can see, moving to Davie, Florida doesn't need to be tough! With City Movers, you will be prepared to tackle any task and chore that comes your way! All it takes is one simple phone call! So pick up your phone and contact us today! The best movers in Davie FL are here for you, waiting for your call!