Are you looking to get some help with packing due to how tiring and daunting it is? As experts in the industry, we at City Movers know the importance of proper packing to ensure a seamless move. You can rely on our packing services Miami because we have a team of experienced movers and packers to take care of packing your belongings diligently and on the agreed schedule. All you have to do is give us a call and request a free online moving quote or schedule an on-site estimate.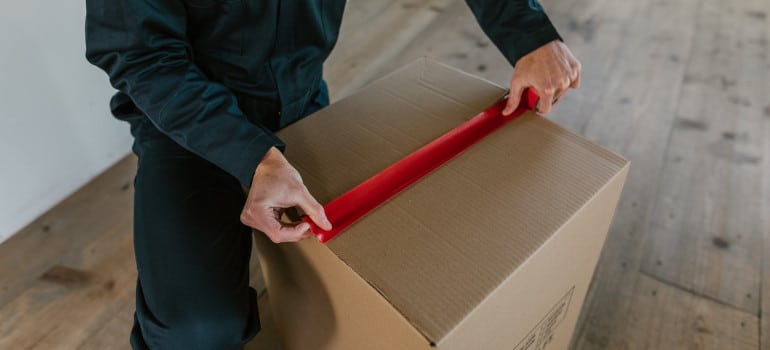 City Movers is your way of having a stress-free and easy move
There are some relocation tasks that you will have to take care of by yourself. They include the complete decluttering of your household and the process of scheduling the shut-off date for your utilities, changing your address, and many other small things like that. However, there are many other relocation-related tasks that you can get complete assistance with, including packing. We here at City Movers provide a range of useful moving services in Miami that will be at your complete disposal. Therefore, we advise you to seek our assistance when in need of:
Our top-rated moving services are here to ensure you have an easy and seamless relocation to your new location. And our packing services in Miami play a significant role in any successful residential or commercial relocation. We can pack your things properly and efficiently and make the move much easier and faster.
Pack up your possessions fully or partially with some of the best packing services Miami offers
In our years of experience, we have handled relocation endeavors of different types, sizes, and complexities. Therefore, City Movers have something that we consider precious – we have experience. And something we know from experience is that every person's needs are different. Some of our customers were interested in full packing of their belongings while others needed help with certain items only. Since we are an experienced relocation professional, you can rest assured that our Miami movers and packers strive to offer just the right kind of assistance. Also, if you hire our packing services in Miami you can rest assured that we can meet your needs.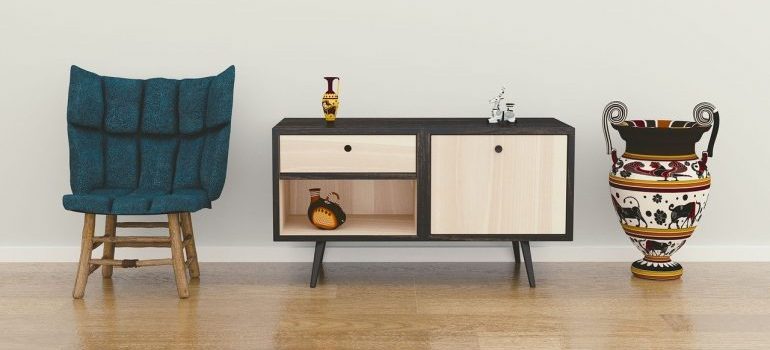 You can choose to have our packers pack up all the items you intend to relocate, or you can hire us for certain groups of items only. From fragile items and antiques to robust furniture and appliances, our packers have dealt with it all and have a lot of experience with it. We also have a pristine track record which is why City Movers is a top-rated local business in Miami, as well as Boca Raton. And we intend to keep that record by providing efficient and professional moving services to our clients. And you can be one of them too.
Request a free estimate and be one step closer to a fully assisted relocation
It goes without saying that requesting a free moving quote should be one of the first things you do when hiring movers. There are many reasons why you would want to get an estimate before signing a contract. You need to know which services are included in the quote, which will allow you to plan your moving budget. It will also help the movers see how many things there are to pack and move. With all the logistics planned, you can get a timeline for the move from our movers. At City Movers, we have created a competitive pricing list. That's one of the reasons why it is in our favor to provide you with a commitment-free estimate.
With an accurate estimate in your hands, you can feel free to book your move and pay for our Miami packing services. You'll soon find that to be one of the best decisions you have made for the final outcome of your relocation.
Keep your residential and commercial items safe with our packers in Miami
The first thing you should know is that City Movers has hired trained, experienced, and reliable Miami packers. We want only the best for you, so we went through a lot of trouble in order to find the best professionals. It's mostly due to our reliable team that we know that your residential and commercial items will enjoy perfect safety. Our packers use the finest and the best packing techniques that differ from item to item. And high-quality packing materials to minimize the risk of damage After all, your fragile possessions are not going to require the same treatment as your heavy pieces. But the skills of our packers is merely one reason as to why our packing services in Miami are so popular and necessary.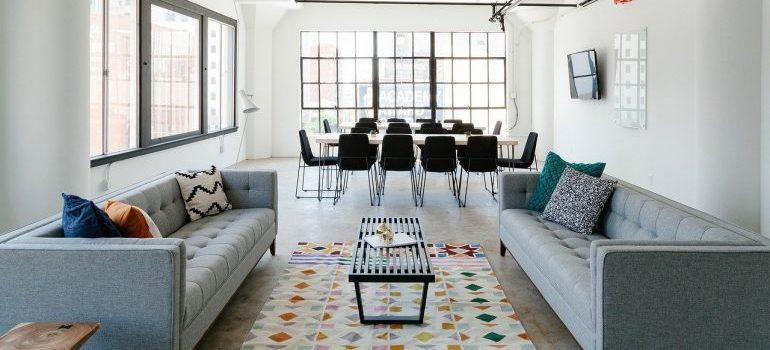 City Movers has equipped our teams with high-quality and modern equipment. That's why our Miami packers and movers will come to your property fully ready for the job ahead. We will come armed with packing supplies and materials, such as cardboard boxes in different sizes. And won't waste any time when packing your things, because our packers are very experienced and efficient. One can never predict what your relocation might entail, and our packers are ready for any scenario. So we are never going to run out of boxes or packing supplies, and the packing will be done on the agreed timeline.
We offer moving services Miami that are tailored to your needs
When it comes to relocation, there is one thing you need and deserve – a personal approach. Your relocation is not going to be the same as someone else's, which is why it requires a special plan, tailored for you and your needs. That's precisely what you will get with our Miami packing services. Our team will come to your residential or commercial property, assess the situation, and create the optimal packing plan. You can be certain that our plan is not going to leave any room for error.
We use high-quality packing supplies
When packing for a move it is important to use quality packing supplies. Everything from boxes to bubble wrap, packing tape, and many other things. We use packing supplies of the highest quality to ensure the safety of your belongings and minimize the risk of anything getting damaged. So that is something that you won't have to worry about when you hire us to pack your belongings for the move. And it is the reason why we provide some of the best packing services Miami and have been doing so for a long time. You can rely on us to properly pack your things and won't have to worry that anything is going to get damaged or lost during the move.
Our packing services Miami cover a lot of different locations in Miami
We have helped people move all across Miami. And our movers have a lot of experience navigating in Miami. This is important to ensure a safe and timely move, even more so during the busy moving season. You can rely on our movers to move your things safely and on time. And that is one of the many reasons why we are one of the best movers in Miami. We cover a lot of locations with a lot of experience moving there, here are just some of our moving crews:
Contact City Movers and get all the packing assistance that you need
There is no need to worry about packing your belongings. With City Movers by your side, you can have a team of professionals that will pack up your possessions quickly and affordably. All you have to do is contact us and tell us what you need help with. By doing so, you'll be having some of the best packing services Miami offers. With the assistance of our experienced movers and packers, you can have a smooth relocation that you will remember in the years to come.