Moving from the Magic City to The Golden State is indeed an exciting new beginning. You certainly will not miss the sunny Florida weather, as California itself is blessed with plenty of it. However, you are in for some positive life-changing events with your upcoming move. Whether you are moving to benefit from the excellent job market or to be close to your loved ones, make sure to set yourself up for a smooth journey. Moving from Miami to California is a textbook example of a long-haul move. And hopping from coast to coast is not a simple feat. But worry not as City Movers has got you covered. We have offices in Miami and Los Angeles and will ensure your seamless life transition between the two states. In continuation find out how to prepare for your move and what to expect when moving from Miami to California with us.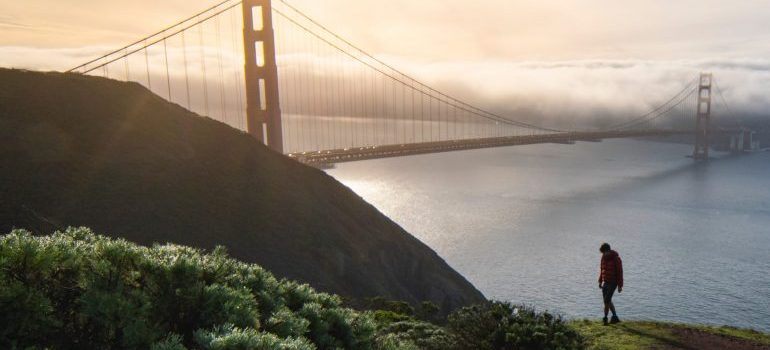 Enjoy moving from Miami to California with seasoned moving professionals
Moving to another state is as exciting as it is scary. When you think about the distance, different regulations, and the transfer of your possessions and your life far away, understandably, you will feel unease. But you can easily dissipate the burdensome feelings with a simple phone call. 
At City Movers, our team of savvy moving experts knows exactly how to simplify your move, and account for its smooth and untroubled outcome. We are a company with over 5 years of experience on the market, with a honed reputation of trusted and dependable movers. Although there are many movers to choose from, City Movers makes your decision easy. We are licensed and insured, and we have the capacity and resources to carry out your moving project to meet and exceed your expectations.
Customer satisfaction is at the heart of what we do. Our team of expert movers is carefully handpicked and vetted to perform to the highest safety and quality standards of the industry. City Movers personally trains each member of our crew, so we can ensure your satisfaction with our moving services. Our clients' reviews are a token of the dedication and commitment to excellence we put in our work.
City Movers continuously invests in modern moving resources. We operate a fleet of regularly inspected clean moving vehicles, and we use state-of-the-art moving tools and equipment. The safety of your possessions and your untroubled moving experience is something we do not compromise.
Moving from Miami to California is a big step in your life. Ensure you get things right from the get-go, and do not settle for less than the best mover available to you. City Movers is ready to provide you with the best moving solutions to fit your moving needs and circumstances.
Benefit from our comprehensive moving services
Every move is a unique project. Each has its own features and complexities. At City Movers we strive to provide each of our customers with moving services that fit their individual moving needs and requirements. Hence, we have a wide array of carefully designed services on offer, that are sure to accommodate all of your moving requirements and wishes.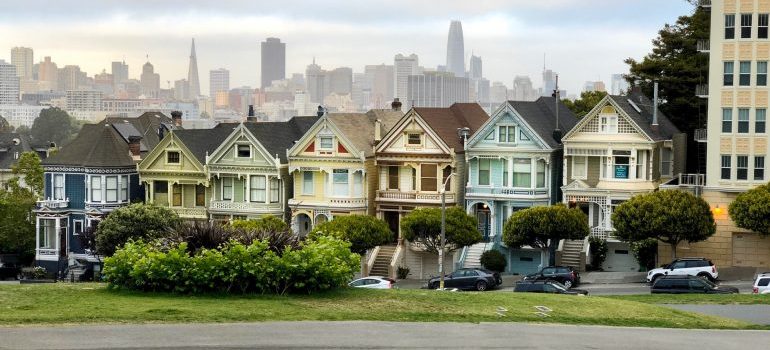 Let us make moving to California from Miami easy for you through our masterly crafted interstate moving services. With a long experience and extensive resources, our team is your best choice for solid moving support. Opt for superior quality moving services and ensure your seamless transfer from Miami to the Golden State.
The aforementioned outline of our effective moving services is available to simplify your Miami to California move. So, rely on our courteous pro team at City Movers to provide you with end-to-end moving support. Besides proficient logistical assistance, we provide each client with excellent customer service and genuine care. We will help you with anything in regards to your move, including expert moving tips and advice. Hence, let your search for the ideal mover end here, and get in touch with us at City Movers. Let's draw up your perfect relocation plan together, and alleviate your worries and concerns.
What to expect when moving from Miami to California?
The journey from Miami to California will be somewhat long as you may expect. Depends on where exactly you intend to land, the flight will take between 5 and 7 hours. With the distance in mind, you do not need to worry about the safe and prompt transfer of your possessions when you opt for City Movers. We have representatives in both states and years of hands-on experience moving people between the two states. With our team by your side, you can look forward to your fresh new beginnings, and leave the rest to us.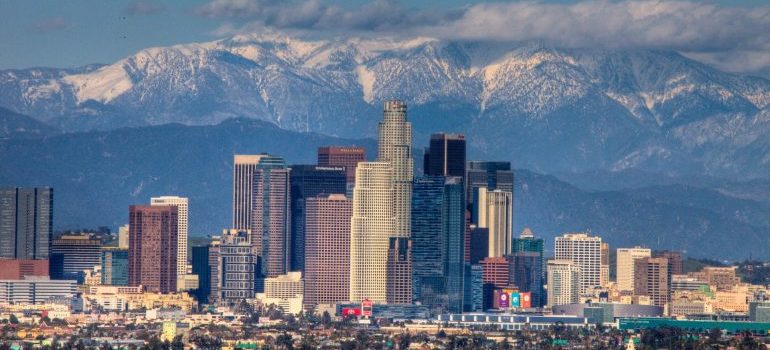 Besides, when you are moving to California from Miami, you should expect to leave the humid weather behind, and sunbathe in a drier climate. You will exchange the beautiful sights of the Atlantic Ocean for mesmerizing vistas over the Pacific Ocean. The state of California has a more diverse landscape than the flat Sunshine State. Here you will find hot and dry deserts, mountains with ski resorts, lush green hilly areas, and many vineyards, cliffs, and valleys.
In terms of cost of living, expect an increase when you relocate from Miami to California. However, the income is also higher, so you will enjoy a good quality of life.
Quick facts about the Golden State
California is the 3rd largest and the most populous state in the US. It is the largest sub-national economy in the world. The state has a notable impact on politics, science, and technology, and a profound effect on global entertainment through the oldest and largest film industry in the world, Hollywood. Despite its size, California allows its inhabitants to move around the state pretty easily. The state capital is Sacramento.
Los Angeles metropolitan area is the second-largest urban area in the country, only after New York City. It is a global center of business, science and tech, fashion, media, and education. The San Francisco Bay Area is the fifth-largest urban area in the US. Even though it has an urban character, the area is an important ecosystem, and it is a true paradise for fans of the outdoors.
The Golden State offers incredible diversity, in terms of natural scenery and economy. Moving to California from Miami means you will get many life-changing opportunities. And before you book our services, make a point to do thorough research and pick what exact place suits your liking best. You can count on our specialists at City Movers to guide you and assist you throughout the entire process of your relocation.
Contact us at City Movers and make moving from Miami to California smooth and easy
If you feel ready to discuss the details of your upcoming Miami to California moving project, get in touch with our specialists at City Movers. With extensive practical experience and a reliable network, we are the ideal moving support you are looking for. Thus, call us and let our specialists provide you with a detailed plan for your upcoming move. Secure your smooth and easy transfer and a positive and memorable moving experience. City Movers is a choice of mover that you will be happy you made.