Looking for some assistance with your upcoming local move in Miami? Finding reliable movers Miami Lakes is going to be crucial. The movers play a huge part in the relocation process. Therefore, it is crucial to find trusted and professional movers to help you relocate. Our City Movers team is ready and waiting for your call. With a ton of experience and quality moving services, we will make sure your relocation goes as smoothly and efficiently as possible. So, get in touch with us today and book your stress-free move. In the meantime, let's check out all of the benefits you get from hiring professional movers.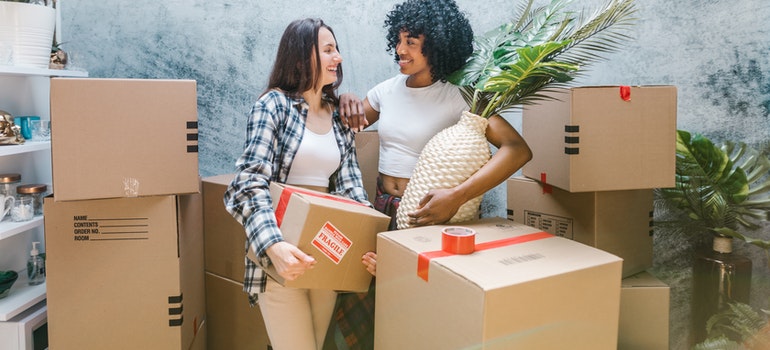 Fast and easy relocation – our movers Miami Lakes are here to help you achieve it!
The process of moving is often complicated. Although it can be both emotionally and physically difficult, it does not always have to be the case! Completing an entire move on your own would be extremely challenging. However, with the right movers by your side, it will be easy and fast. We at City Movers are ready for any kind of relocation challenge. With our expertise and experience, we will help you with your relocation process from start to finish. We will ensure you get quality moving services Miami for the challenges of your move.
Execute a stress-free local move in Miami with the help of trusted movers by your side
Each move is different. Many consider local moving to be the easiest form of relocation. However, that is not always the case. Furthermore, moving as a process is always potentially filled with unexpected challenges and difficulties. Therefore, it is best to always be ready and prepared. We know and understand the importance of a moving process, no matter the distance. So, our moving team carefully approaches each relocation. Our local movers Miami will make sure you have a relaxing relocation journey from start to finish.
Choose top quality moving services from reliable Miami Lakes movers
Since each move is different, there are also different moving services. Getting the exact moving services you need for your relocation is important. However, it is also important to get quality moving services for everything you need as well. Luckily, we can assist you with that! Our team consists of seasoned moving professionals that are always ready to tackle any kind of moving task. When it comes to moving, no task is too difficult for us. You can expect our company to assist you with the following moving services: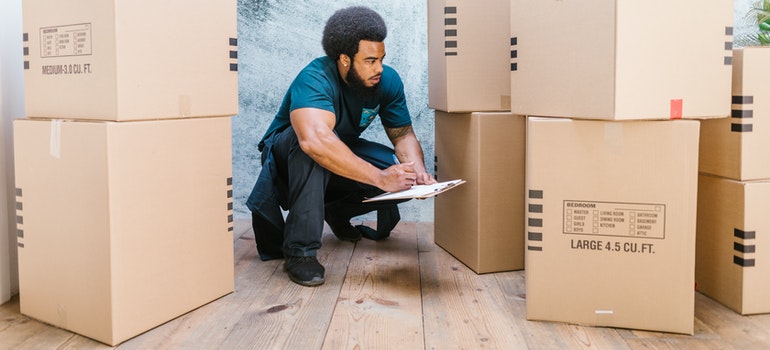 Pack your entire inventory safely and successfully by enlisting the help of trained packers
The packing process takes a lot of time. It can take a lot of energy as well. However, no matter how difficult it might be, it is still important to pack your inventory properly. In case you are struggling with the packing process or simply have too many items to pack, there is no need to worry! Our team of well-trained Miami Lakes movers will make sure everything is safely prepared for the relocation journey. We understand how some of your personal items might be sensitive, valuable, and easily breakable. Therefore, we use only top-quality packing tools and materials for the packing process. With us, you do not need to worry about the safety of your inventory.
Store away your belongings properly by getting the right movers to help you find reliable storage solutions
Sometimes, we find ourselves in need of some additional space when preparing for the move. Whether you plan on using some of your items later on or you are moving into a smaller home, storage can be a great solution during the moving process. An important thing to keep in mind, however, is the fact that storage units are different and you will want to find the right one for the needs of your inventory. We can help you with that as well. With a high level of maintenance and security, our storage solutions are some of the most reliable storage options in the city of Miami. We can help you find the right storage solution for your items and keep them safe and protected until you need to use them again.
Complete your move easily by hiring licensed and insured movers in Miami
Moving is also sometimes stressful because you worry about the safety of your items. This is completely normal. However, nowadays it is easy to research and find reliable movers to help you relocate. Our company has customer satisfaction as a number one priority. We are both licensed and insured as well as accredited by the Better Business Bureau. We are also happy to answer all of your questions concerning your upcoming moving process.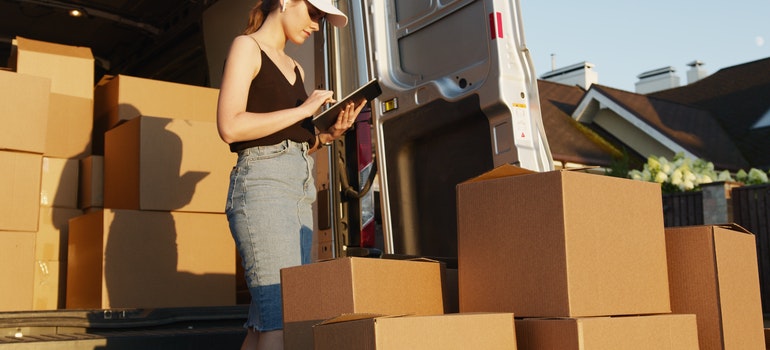 Time to start your relocation process? Let us help you complete your move stress-free
As you can see, there are lots of benefits that you get by enlisting the help of reliable and professional movers Miami Lakes. Whether relocating locally or long-distance, City Movers is ready to help you out with any kind of relocation task. With years of experience, skilled workers, and quality moving services, you can count on us to deliver you a stress-free moving journey. Therefore, if you are preparing for your upcoming move, contact us, book your move, and enjoy your new home in no time!