Have you finally made the decision to make a change in your life and relocate to Oakland Park? The first thing you should know is that we wholeheartedly support your decision! And the second thing you should know is that we here at City Movers are already completely prepared to help you move! Whether you have decided to move your house or your business to, from, or in Oakland Park, our movers Oakland Park FL will be able to provide you with a quick and effortless relocation to your new location. With us by your side, you'll be free to say goodbye to all the moving stress, as we will gladly take it upon ourselves. All you have to do is give us a call and we'll take it from there!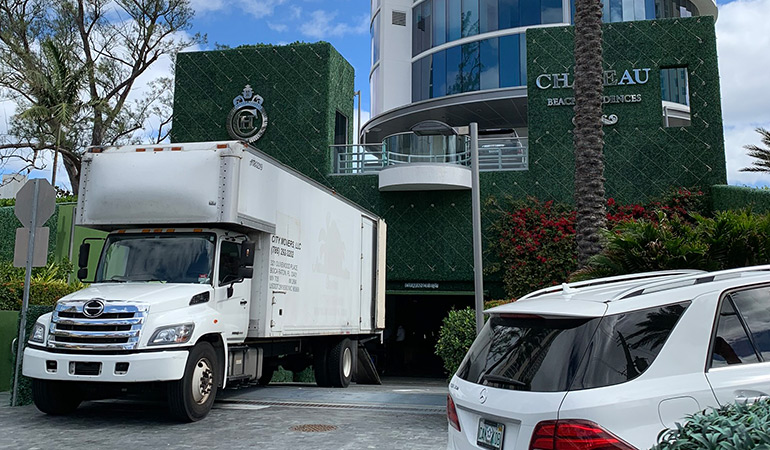 At City Movers, we take care of our clients' needs
If you are looking to get a royal moving experience without having to pay a shockingly high price for such services, all you have to do is get in touch with us here at City Movers. All of our local and long distance movers FL have only one goal – to relocate you from point A to point B as smoothly as possible. Our local moving teams stand as a true testament that the closeness of tight-knit communities is unprecedented. What you are bound to realize is that our family cares about your family! So you can expect our Oakland Park movers to do much more than just be the means of transporting your belongings.
Expect us to be at your disposal before, during, and after your relocation. Expect us to always show up on time and respect the schedule. Most importantly, expect us to provide you with all the moving services FL you'll need for your upcoming relocation to Oakland Park. All you have to do is take your pick.
Premium moving services come in pair with our movers Oakland Park FL
The importance of having a moving company that can satisfy all of your moving needs and desires cannot be underestimated. Here at City Movers, we have all the means to take care of your relocation. Whether you are moving your business in Florida, packing up all of your possessions, or looking for premier storage units, all you have to do is turn to us. Our Oakland Park moving team can handle your entire move from start to finish, no questions asked. The services we offer include:
Local, long-distance and interstate moving
Residential and commercial relocation
Piano moving
Packing services
Storage solutions
Choosing our movers in Oakland Park FL means getting to pick all the services from our offer or opting for the basic relocation package only. At City Movers, there are no limits or obligations. Instead, we try to repay the faith you've put in us by being the best at what we do. For us, the best means two things: making a careful selection of employees and setting prices which will be easy on your budget.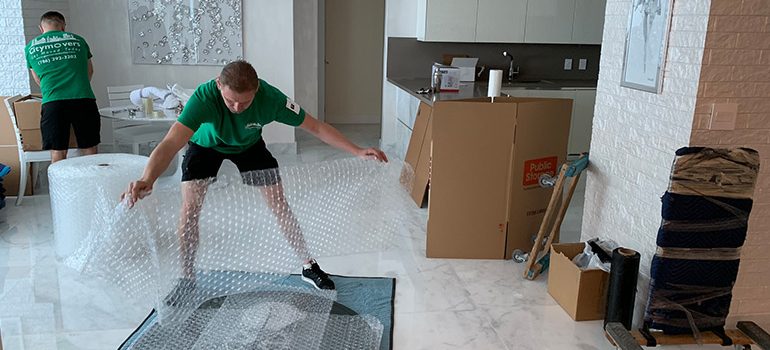 Our team of movers Oakland Park FL was carefully selected
Whether you hire our Miami moving team or our movers in Oakland Park, there is one thing that will never change when you hire City Movers – you will, in fact, get movers which are highly-qualified for the job they do. When hiring our staff, we looked at three things:
Their past experience in the relocation industry 
The training they had and the skills they've acquired through it
Their background
Only the best made the cut! By going through rounds of interviews, we've chosen the most qualified individuals that satisfied our high standards! Today, that means that our movers are skilled professionals who are also great team players. Rest easy at night after hiring us – you know you are in safe hands.
With us, the price is always right
When taking a look at our prices, you are bound to see one thing – that high-quality services don't necessarily come with steep prices. City Movers are proof of that. Our prices are competitive and they can fit well into any moving budget. To know how well our Oakland Park movers will fit into your budget, take an online moving quote calculator or request an on-site estimate. Our moving quotes are quite and accurate – just like our movers!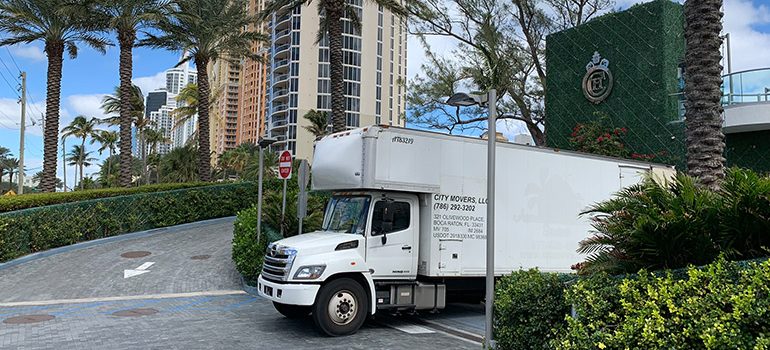 Oakland Park is a place you'll love
The City of Oakland Park is located in Broward County and it has around 41,000 residents. However, that number is according to the latest 2010 United States Census. But we have no doubt the number has exponentially grown. An interesting fact is that Oakland Park was named the 15. most Brazilian populated area in the US! That means the area is diverse and open to citizens of other cultures. In such areas, there is always a mixture of a lot of cultural understanding, great friendships, and amazing cuisines. When in this lovely city, you'll probably want to visit the Funky Buddha Brewery. Producing beer that's unique to the South Florida market, this brewery cannot disappoint! We love Oakland Park, and the residents of Oakland Park certainly love us!
Give our Oakland Park movers a call and let's start preparing for your relocation
With all the things that need to be done before your relocation, there isn't any time to be wasted. Give our movers Oakland Park a call as soon as you find out you will be moving. We here at City Movers are always happy when you contact us, be it through a phone call or via e-mail. If you find it easier, you can even visit our office in person. We would love to walk you through the relocation process and show you why we have become one of the most reputable moving companies in Florida.