Miami and Florida in general, are some of the most desirable places to live in the entire US. Beautiful weather, nice beaches, and plenty of job options are some of the main reasons why people choose Florida to be their home country. Miami is also one of the most popular places to live here. It has a rich culture and nightlife and is world-famous for this. However, not all people can afford to live in this city. For this reason, they look for some more affordable places to stay in which. Luckily, there are many affordable places near Miami where you can either rent or buy your own property. City Movers have hands full of work when it comes to relocating people to Miami and the places near it. In this article, read where to buy an affordable flat near Miami and how to benefit from it.
Is it possible to buy an affordable flat near Miami?
Depending on what you are looking for, you can buy homes of different categories near Miami. Around half a million people live in and around Miami and for a good reason.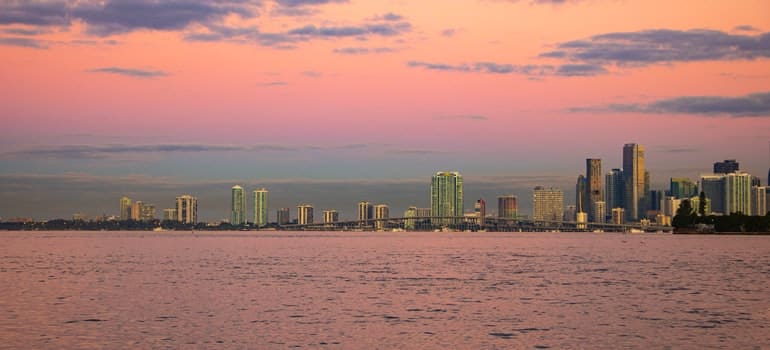 But one thing is for sure, Miami is not cheap. In order to buy a flat in and near Magic City, you need to have at least $470,000. Before contacting local moving companies Miami, do thorough research on home buying so you can find a place that suits you. Many Miamian suburbs are more affordable than the downtown city. First-time home buyers can also contact some of the real estate agencies to get to know the prices well. Also, if some of your friends recently bought a property in the Miami area, then you can consult and get the right information from them. Just give yourself enough time to discover your full potential.
Aventura
If the price of the median Miami home does not fit into your budget, then moving to some of its suburbs is a great idea. Many great places around Miami are only half an hour's drive away from the Miami downtown. Aventura is one of those places with beautiful, clean beaches, shopping malls, and a great Floridian vibe. Before you book moving companies Aventura, you need to know that for a median home price you will have to pay around $320,300. In addition, bear in mind that if you decide to buy a flat on the water, it will certainly cost you more. A great thing about Aventura is that it is suitable for families with children and retirees. In addition, the crime rate is 30% lower than Miami's average. Aventura has a wide variety of budget-friendly homes but also many luxurious ones.
Cutler Bay-place number #2 around Miami
If you read reviews its residents posted online, you will discover that Culler Bay is one of the greatest places to buy an affordable flat near Miami. In addition, it has a low crime rate and is pretty safe for living.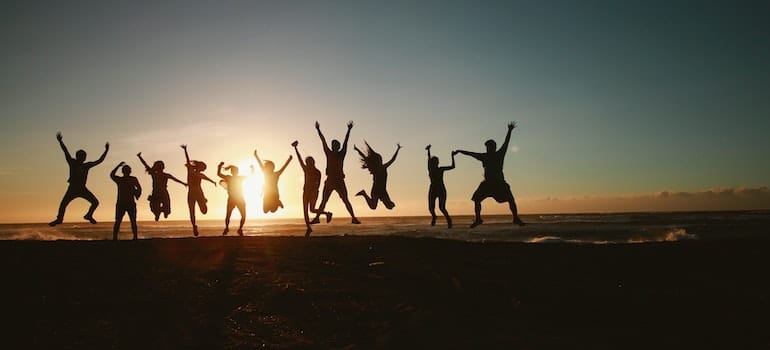 It's not only beautiful beaches that make this a great place to live. It has lots of trees in its surrounding. It is very close to lakes and the Black Point Marina and the ocean which you can visit any time. Still, the place is suitable both for young families and young people. Contact your movers Cutler Bay FL and discover the beauty of its nightlife. Remember that for a median home flat you will need to pay around $390,000. The costs of living are around the national average so it can be pretty affordable for a 4-member family to live in this Miamian suburb.
Buy an affordable flat near Miami in Loxahatchee
Miami and its surroundings have always been a world cultural center. for this reason, many people want to move into this international hub. Due to the closeness of the Caribbean and Mexico, here you can experience a real Latin taste in all the spheres. Among the most popular is, of course, tourism. So in case you wish to buy a flat for renting here, this would be a great opportunity to earn some money. Loxahatchee Groves' cost of living is almost 40% higher than the national average. When contacting movers Loxahatchee FL, you need to know that the average unemployment rate is around 4,5%. The growth of the population is high since it is around 8%. The current population of Loxahatchee is around 4,000 people. It is a small but very fast-developing community that is attractive and for this reason families with children gladly choose to move to it.
Riviera Beach Florida
With a population of nearly 40,000 people, this is one of the most popular Miamian suburbs to move to for many. When it comes to the average costs of living, these are pretty affordable if you compare them to the national average. It is around $47,470 and the median home worth is around $220,000. If you plan to buy an affordable flat near Miami, call your movers Riviera Beach FL and make sure to book them on time. The quality of life is an individual category and everybody should choose for themselves whatever suits them best.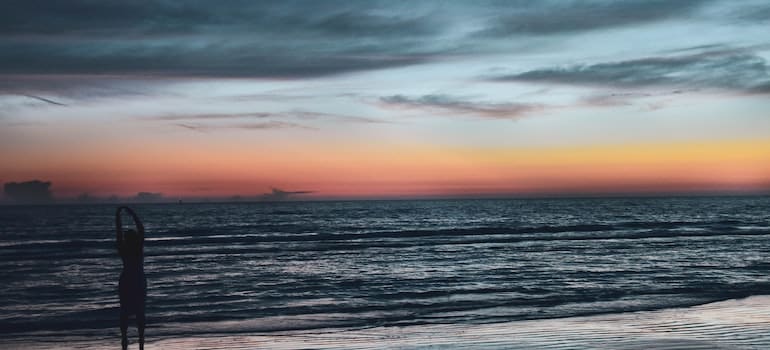 When it comes to the quality of living in Riviera Beach, its residents say that this is a quiet, tranquil family spot. In addition, in Miami, you cannot go throughout the day without a car. Here people prefer cycling and walking to driving a car and people are healthier in general.
Juno Beach is one of the top choices to buy a property
This is a small town in Palm Beach County, with a population of around 3,900 people. When it comes to costs of living, this small town has more convenient costs than Riviera Beach. The average cost of housing a year is around $38,025. That includes paying for the food, utilities, rent, taxes, child and health care, transportation, etc. Since one of the largest components of costs of living is housing, you need to know that the median home value is around $480,000. If you decide to move here, reliable movers Juno Beach FL will help you with this action. However, although renting rate is lower than the homeownership, people can still buy their property. The great fact about Florida is that almost any city or town is a beautiful spot interesting to tourists. Even if you do not live here, you can easily rent it.
Coconut Grove
Maybe not the cheapest, but this original part of Miami is still affordable for buying a single-family dwelling. The average home purchase price is more than $500,000.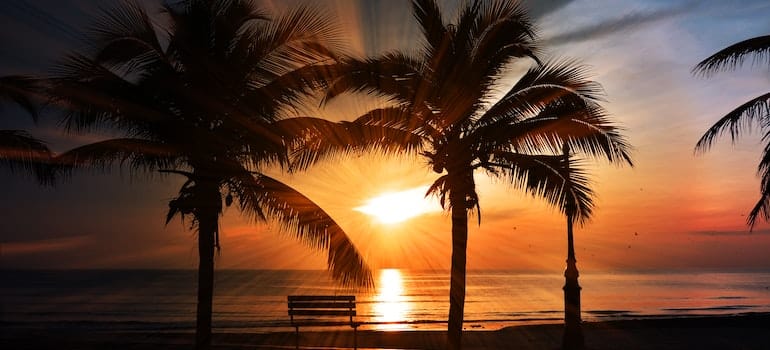 This is a very safe Miami suburb. It is even 60% safer than other cities in Florida. Everybody loves Coconut Grove. Young professionals, millennials, retirees, and also families with kids. After moving to Coconut Grove, you should be aware that it has a pretty stable estate market. There are also many great things that you can do in this area. Spend a lovely Saturday with your kids and show them peacocks in Peacock Park. Also, one of the greatest attractions of the area is the Coconut Grove Arts Festival. You can taste some of the greatest seafood in the local Monty's Raw Bar. Or try different tastes of ice cream such as black milk at Bianco Gelato.
Bay Harbor Islands is a place to buy an affordable flat near Miami
If you are looking for sun and fun, a bit away from the hectic city of Miami, then Bay Harbor Islands are the great choice for you. If you wish to buy a flat here, you will have to pay around $312,900. For those who happen to rent, the average rent price is around $1,400. This is certainly one of the safest places in Florida. It is almost 90% safer than the other Floridian cities. In addition, you might move here but still keep working in Miami. This is one of the best suburbs surrounding Miami for commuters. Bay Harbor Islands certainly offer a special living experience. Together with your kids, you will discover a lot of outdoor fun activities. Ruth K Broad Bay Harbor K-8 Center complements the family-friendly atmosphere. Also, since it is close to both Miami Beach and Aventura, you are not cut off from the city.
Coral Way
This place is vivid the moment you enter its roads. Most people say that this is a quiet and beautiful place with a natural banyan tree canopy. You can sense a strong Cuban influence in every corner of the place. And especially through its architecture. You can find here a mix of modern Miami homes together with Art Deco-style homes. This is one of the best neighborhoods in Miami for singles as well. You can find here many indoor and particularly outdoor activities. During almost all seasons you can go swimming in the public pool in Shenandoah Park.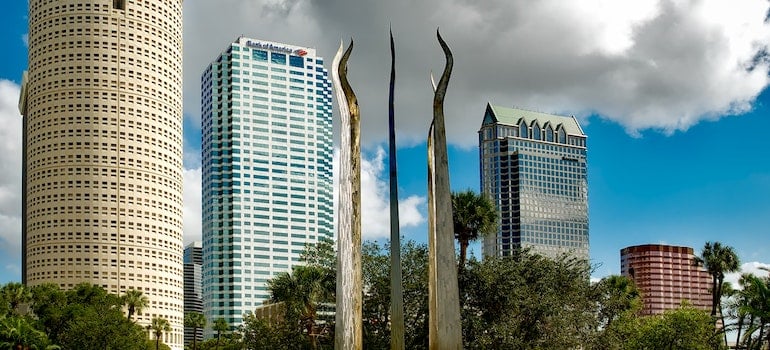 There you can also play some volleyball or tennis. Here you can visit the American Museum of The Cuban Diaspora. This will give you the opportunity to learn about the Cuban community. Also, you can visit Hobie Beach and take your dog for a  walk there in the early morning hours before work.
Buy an affordable flat near Miami in Little Havana
One of the best places to buy an affordable flat near Miami is Little Havana. The reason for this lies in the fact that the median home purchase price is $116,936. If you compare it to other suburbs of Miami, this is certainly one of the most affordable ones. You will find here people of different ages. From Families with children to young professionals, this Cuban neighborhood may be the right for you. Since the place is pretty safe, it is one of the best neighborhoods to raise a family in Miami. Its business is all connected to the metro area. In addition, your children can go to any school in the neighborhood. You can reach any neighborhood around in only 15 minutes. Among the best schools in the local Miami Senior High School. So you can live in Little Havana and still work in Miami.
Miami Beach
When it comes to the best and most affordable areas of Miami, you cannot skip Miami Beach. Although it is a bit more expensive, you will also have great fun in the area. To buy an affordable flat here you will pay around $388,000. Here you can certainly find a large variety of different property options. Family fun in Miami Beach is one of the best things this neighborhood can offer. And not only fun for families. Also, what makes the place so attractive is its boastful nightlife.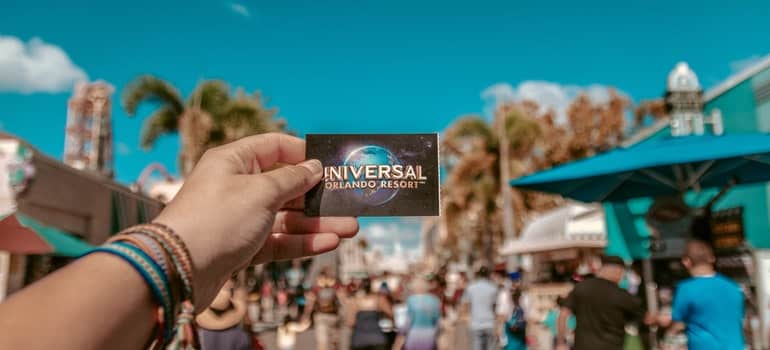 Living in luxurious villas, or more affordable condos, everybody can experience the advantages this place can offer. The city is surrounded by many different parks such as Haulover Beach Park, or North Beach Oceanside Park. Also, you will taste here some of the most delicious Cuban sandwiches.
Flagami has some of the most affordable properties
This should certainly be of the places where families with children can afford to buy their own property. $151,900 is the median home price that you will pay here if you decide to buy the property.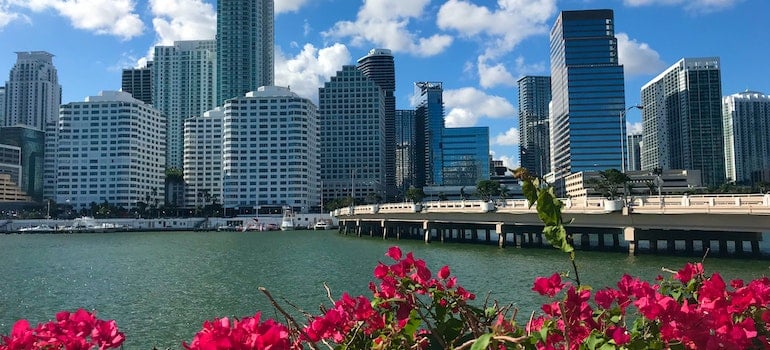 Also, it is safer than most Floridian cities by around 87%. This neighborhood is close to Miami International Airport and also to the metro area of Miami. However, you will see its residents walking their dogs early in the morning. Your kids will enjoy Grapeland water park where you can spend many hours in water activities. If you are still thinking about where to buy an affordable flat near Miami, then this could be a place for you. You can play golf on numerous golf courses around the area of Flagami and also buy your family a beautiful flat here.
Although Miami is not cheap, you can still buy an affordable flat near Miami. Fortunately, this great city has so many diverse neighborhoods so it will not be an easy choice. With so many options on the plate, you can check and see which housing option will work the best for you and which one will be the most affordable. Do not rush and you will surely make a smart decision and choose the best new home for you and your family.