Florida is one of the most popular places in the US for living. People of all ages and families like to visit and move to this sunny state. It has great living conditions and is one of the most populated areas. Endless summer, sandy beaches, and hot weather are some of the most important reasons people like to come and start a new life with their families. One of the most popular places around Florida is Miami Beach. This small island has connections to the mainland by bridges. In addition, it is a perfect family spot. So if you still haven't decided to move here and are still in two minds about it, contact City Movers as soon as possible. Both you and your kids will enjoy the shadow of the palm trees and cool Miami waters. In this text, read about family fun in Miami Beach.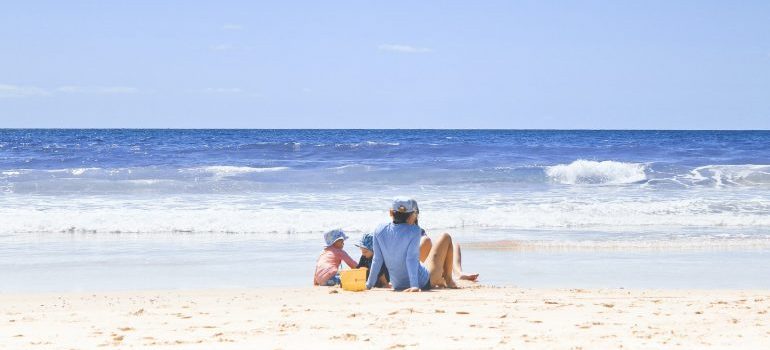 Why should you choose Miami Beach?
There is nothing like Miami Beach when it comes to having perfect family time. And it does not have to be only for vacation. You can come and live here end have the chance to enjoy all the beauty of this perfect spot. Endless miles of shorelines to shopping, museums of different kinds, all this make Miami Beach a desirable place to live. In addition, there are numerous outdoor activities, primarily on the beach. As soon as local movers in Miami Beach bring your possessions to your new home, you can grab your swimming suits, a couple of towels, and a beach ball, and family fun in Miami Beach can start. The sands below Fifth Street and above 14th Street tend to be more relaxed and family-friendly. Also, Ocean Drive and Lummus Park are the liveliest. Whichever spot you choose, you will not make a mistake.
Popular sports to have family fun in Miami Beach
One of the most beautiful parks with ample shade trees is North Shore Open Space Park. From this spot, you can easily access the beach and have a fun afternoon with your children.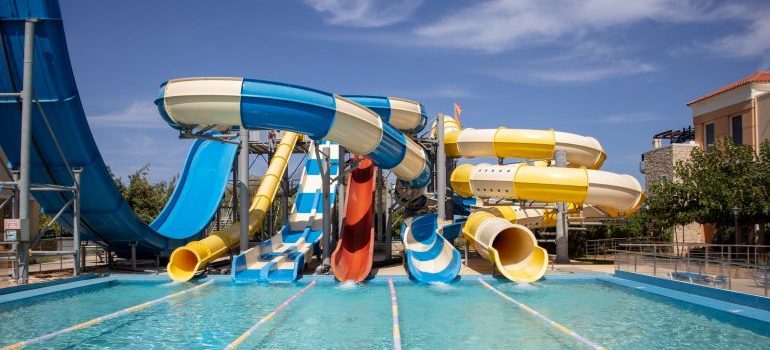 There are large walking trails, a pet park, a bicycle path, and a playground for the youngest. In addition, there are convenient spots for picnics where you can even make some barbeque. For art lovers, after a moving company Miami FL helps you with relocation, you can enjoy the beauty of The Bass. This Mid-Beach institution has a great collection of modern art which displays on its adjacent Collins Park. Your kids will adore the neon limestone boulders of Miami Mountain. Children will get a lot of inspiration from this unusual and inspirational outdoor museum. You might even make one such in your backyard.
Visit a zoo and other fun places
In South Miami Heights there is a Zoo in Miami that many kids like to visit. This is one of the best activities for kids that you can do at any time of the year. Children like animals and will have the chance to see some rare species. This zoo is a little bit different as it has animals like gorillas, vipers, hippos, etc. It is a huge zoo with more than 3000 different kinds of animals. In addition, as soon as your Miami residential movers' truck appears at the door of your new home, grab your kids and take them to Phillip and Patricia Frost Museum of Science. This large museum is split into four buildings. The north and west wings are for children. There is a popular engineering lab where they can try their imagination. Your whole family can enjoy the planetarium as well.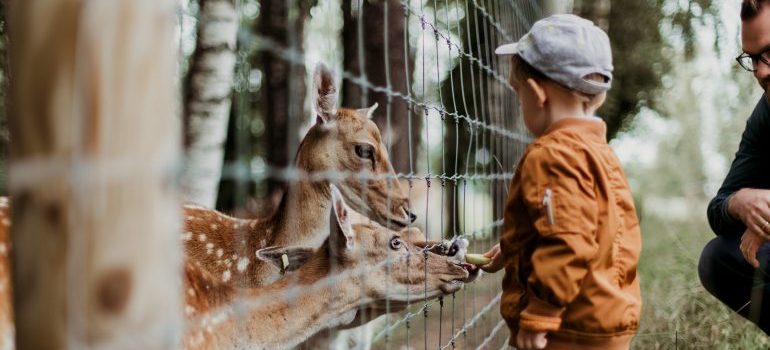 Popular Miami Beach parks kids will love
There are more than 40 parks where you can plan to have great fun with your children. Some of the most popular ones are South Pointe Park, Flamingo Park, Jungle Island, and so on. Jungle Island allows you to see a variety of animals like lemurs, kangaroos, and orangutans. Your kids will love to go through the wind tunnel that you can find here. Miami Children's Museum is one of the reasons why families with kids move here. With its cruise ship exhibit and marine tanks showcasing Florida wildlife, it is very attractive for kids. In addition, there are nothing kids like more than tasting different kinds of sweets. If you and your children have a sweet tooth, then visiting Spun Candy — Midtown is a must. There they can sample some fudge and lollypops, as well as try to make some in a workshop.
Other ways to have family fun in Miami Beach
If your family has sports lovers, there are many sports to choose from in Florida. Of course, the most popular are water sports such as scuba diving, surfing, and beach volleyball. Therefore, if you plan to try any of these with your kids, you should get the proper equipment for watersports. Also, football lovers can watch Miami Dolphins. In addition, basketball lovers can enjoy the games of the Miami Heat. The most popular baseball team is the Miami Marlins and Florida Panthers of hockey. Whichever sport or discipline you choose you will not make a mistake since the sport is very good for the entire family. It will not only contribute to having great fun, but also for your family to stay healthy and in great spirit. Also, it is very important to have a chance to go to the beach whenever you feel like it.
As you can see, there is a lot of family fun in Miami Beach. When thinking of what to do in Miami Beach with kids, the automatic response is to swim in the sea. You can do this on countless numbers of beaches. Relaxing under your umbrella, breathing the salty air, and playing in the sand is just enough to wish and come to live here with your kids. Your children will have happy childhood remembering all the beautiful days spent on the beaches as well as the number of parks. Swimming, surfing, paddle-boarding, kayaking, what else could you wish for?