If these festivals don't sound like something interesting to you, you still have all of Little Havana to visit. While you stroll down the streets, you are bound to come across various cafes, cigar shops, as well as food stands, and trucks. Little Havana might just be the most active neighborhood in all of Miami. Every last Friday of the month, the neighborhood hosts Viernes Culturales (Cultural Fridays). This essentially means that each Friday you get to discover and learn something new. You will see a lot of musical performances, as well as art exhibits along the sidewalks. And sometimes, even cuisine tasting on cute little food stands! Many local moving companies Miami recommend Little Havana as a good place to live, and for a good reason too!
The Calle Ocho Festival
The Calle Ocho Festival has its roots in the Caribbean Carnival. So you can expect to see many different cultures dressed in their native colors and sharing their heritage. It's truly an amazing cultural happening and each year you can learn more and practice compassion for people different from you. Obviously, a lot of music and food are shared as well.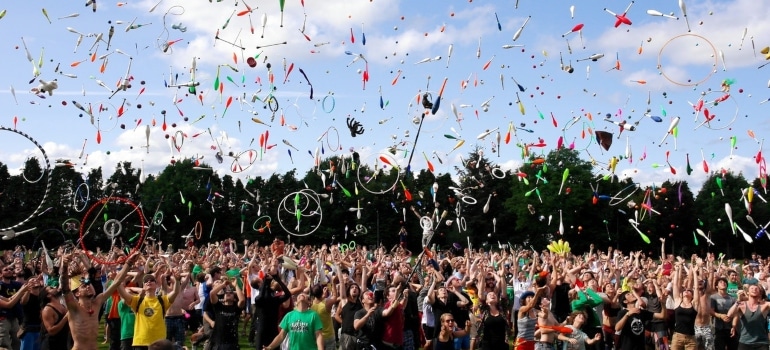 Coral Gables
The last on our list of neighborhoods in Miami for singles is none other than Coral Gables. The University of Miami is located in this neighborhood, providing many a single person for you to meet! This neighborhood was specifically designed to incorporate a lot of greenery. This is why you can enjoy a lot of outdoor activities in Coral Gables, as well as cleaner air! The architecture of this neighborhood is based on Mediterranean architecture. So you can expect a taste of Greece and the Mediterranean everywhere you go!
Like a lot of the neighborhoods we've mentioned, Coral Gables is a haven for art lovers. It has the highest number of cultural and artistic locations to visit. Additionally, you can visit a number of festivals over the year. The most visited include the Festival of Art, Carnival on the Mile, Festival Miami, and the Junior Orange Bowl Festival.
Also, you'll be happy to know that Coral Gables is completely walkable. It is an incredibly pedestrian-friendly neighborhood that almost encourages you to walk and enjoy some gorgeous nature. Your Upper Eastside movers would like to point out that the neighborhood also offers a free trolley service. You don't need to be a fan of walking to enjoy Coral Gables to the fullest.
The Venetian Pool
We would like to recommend visiting the historical Venetian Pool. This pool is an amazing aquatic facility different from any other in the country. It was created in 1923 and used a lot of the coral rock quarry in its design. Even nowadays a big part of the pool is rock. Be sure to visit it! And be sure to visit all of the neighborhoods in Miami for singles we've mentioned to make a perfect choice!