Living in a big city like Miami is not for everyone. However, some people just can manage everywhere. The food, culture, activities, costs of living, etc. are just some of the things people are looking for and checking when they choose a place to live in. Therefore, some suburbs around the big cities will suit you. That is why here is the list of best suburbs surrounding Miami for commuters. And in whichever place you choose to move to, City Movers will help you relocate.
What to search for in suburbs surrounding Miami?
It is not easy to choose the place that will fulfill your needs. But there are some checklists you should have. Once you cross all the things you have written on that checklist, you can easily contact City Movers and plan your relocation.
Some of the criteria which you should have when choosing the right suburb for you:
Median household incomes are high.
Low unemployment rate.
A lot of activities and things to do.
The home value is high.
Rate above the average of insured families, and
Low poverty.
If the suburb you like has more than half of these things, you have no reason to avoid calling and hiring movers to relocate here. Of course, choosing the right place means that you will have to make some compromises. If you are moving with a family or with kids, you should see when is the best time to move, what kind of schools you can find there, etc.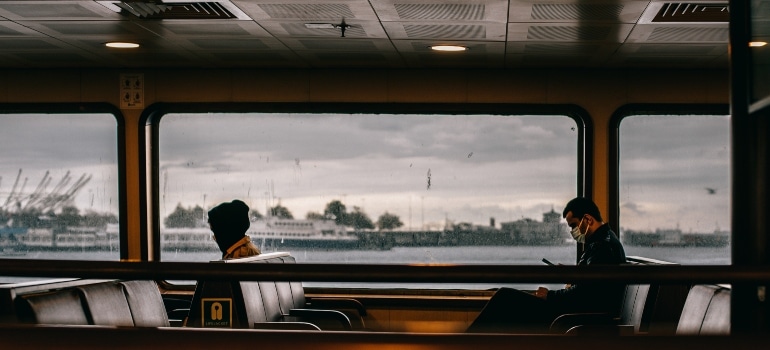 Why are the Miami suburbs the best for you?
When you have to choose the place for your new home but you do not want to live in the center of the city, you should look for the suburbs. Miami has some of the greatest suburbs for commuters. The things commuters look for in a place are easy access to the other parts of the city. Therefore, if you are one of the commuters, choose a place where you can have a nice, cozy life and the easiest way to commute and to get to the part of the city that you want without any obstacles and disruptions.
List of the best suburbs surrounding Miami according to statistics
According to the statistics, there are the 10 best suburbs for commuters in Miami. Of course, keep in your mind that if some place is voted to be the best one, maybe it will not be the perfect one for you. This is a list that has been made in 2022, things might have changed during this short period. Once you decide which place is the best for you, ask for a free moving estimate and determine the moving budget for the relocation. You can even check out the current specials and see how much you can save when moving. Keep in mind that this list is made from statistics collected from residents of Miami. There are more places that you should explore and get under the consideration when planning a relocation.
Key Biscayne
Coral Gables
Pinecrest
Bay Harbor Islands
Miami Shores
Aventura
Biscayne Park
El Portal
Palmetto Bay
Southwest Ranches.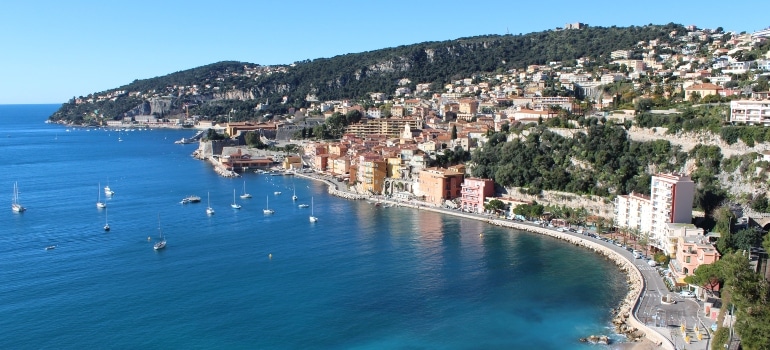 Key Biscayne
This place has always been voted to be the best one when it comes to ranking. This fact has not changed in many years. It is also one of the richest places in Miami. Families average $167.000 a year. These numbers make this place the highest in Miami. The other great thing about this place is that only 4 percent of residents here are out of work. So the unemployment rate is very low. There are tons of job opportunities that require high degrees and very well-educated people. which brings us to the next. Providing your kids with places in the schools in Miami will give them a chance to search for a job in this rich suburb.
Is Miami Beach a better choice?
Here the commute is easy. You can have easy access from one part of the suburb to another. Plus, the public transportation to the center of Miami is also on a high level. You will not be late for any happening and you will be easy to avoid traffic jams, which can be brutal sometimes. Therefore, if you hire Miami Beach movers, check eth the company when is the best time to relocate here. 
Coral Gables
Being the second one when it comes to livability, Coral Gables has something more. It is voted to be the safest suburb surrounding Miami for commuters. This is a perfect place to raise kids and start a family. It is the most wanted place for people young age looking for a quiet place to have a fresh start. However, the best side of this is that the schools here are often crowded. But do not let this discourage you. The commute is pretty easy and you will be able to drive your kids to schools in different areas.
Can a suburb named Davie compare with Coral Gables?
The benefits of living here are the costs of living, which are not high, but still, people here live luxuriously. Last year Davie was in third place. The reason this suburb has come the second place is the unemployment rate. It is lower than the last year. Now the unemployment rate is 3,2 percent. The poverty rate is also lower, it is around 8 percent. Moving here with movers in Davie FL will make you do a better search for better job opportunities and great chances for expanding small local businesses.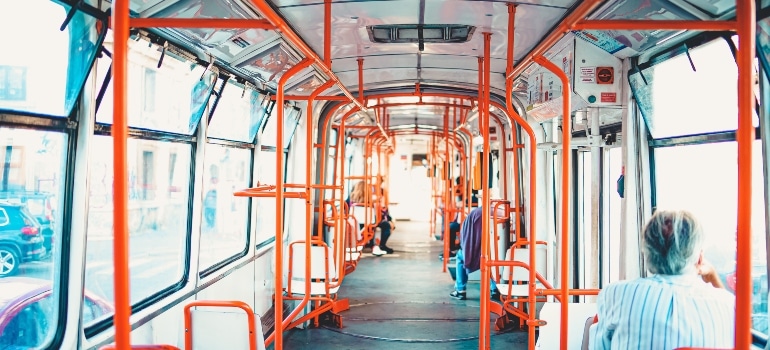 Pinecrest vs Cutler Bay
The best thing is that Pinecrest has only 4 percent of residents that are in lack insurance. This means that if you are looking for investing in real estate you will have a good chance this year when it comes to all sorts of insurance. The overall score is 7.5 out of 10. There are over 19 thousand residents and the poverty rate is low around 7 percent. When it comes to the unemployment rate it is around 4 percent. Commuters will love this suburb because of the great trails and easy access to the highways, which will bring you to the center of Miami.
Cutler Bay is maybe the biggest rival when it comes to comparing the best places for commuters in Miami. Annually, over 4 thousand people use public transportation around here. Therefore, hire the best movers Cutler Bay FL has to make your long-distance relocation and get to your home as soon as possible. The market s changing a lot and very quickly, especially after the pandemic. Do not waste your chance once you get it. 
Two more suburbs surrounding Miami for commuters are Bay Harbor Islands and Pembroke Pines
The greatest thing about this suburb is that here you can find some of the best educational systems in the States. If you are looking for a place where your kids will gain some of the best knowledge and experience, moving here with movers Pembroke Pines offers will be the best decision you will ever make. Residents of Pembroke Pines have invested a lot in their school system. The result of that is that this place has been ranked 13 in the last few years. Now it came up for 8 places when it comes to the best-ranked suburbs surrounding Miami for commuters. And when it comes to Bay Harbor Islands, the residents of this lovely place are blessed to be living in some of the best suburb for commuters. The transportation system is outstanding.
Biscayne Park and Plantation
One of the most interesting facts about this place is that here you can find the 10th most expensive homes in the Miami area. The average cost of a house here is $510,300. The costs of living are one of the highest when comparing suburbs surrounding Miami for commuters. There are ver 3 000 residents, it was ranked to be on the 21 place last years. However, a place called Plantation is maybe a better choice for you and your family. The reason for this is that there were a lot of things that are done in this area. The unemployment rate is only 1 percent. This is maybe the most important thing for people looking for opening their local businesses. However, the commute to the other parts of Miami is extraordinary. So the commuters who are looking for the best place to move to in Miami should hire movers Plantation has and get ready for a journey of a lifetime. 
Aventura
The crime rate is really low and there are some of the best schools in the region. That is why if commuters want to move here with their kids, it will be something they will not regret. The costs of living are average. But the biggest reason why people hire moving companies Aventura has is that the unemployment rate is around 4.5%. Even though you can find places where the unemployment rate is lower, you will not find a better place with better schools.
Miami Shores
Miami Shores has become more and more popular for commuters because of the unemployment rate and the great job opportunities. However, this is not the main reason why people choose to move here. The biggest reasons are the festivals, activities, and things to do. There are tons of happenings that are great for people of all ages. With great wildlife and nature, you will be able to enjoy both sides of this place. If you are a food and drink lover, there are tons of bars, restaurants, and the most diverse cuisine you will ever find. You can find more than 10 fun things to do in Miami Shores. And each one of these things you will enjoy.
Southwest Ranches and El Portal are some of the best suburbs surrounding Miami for commuters
The biggest reasons for this are the crime rate in both places and the number of employed people. For example, El Portal has an unemployment rate of only 0.4 percent! Only 8 percent of people lack insurance here. Moving to these neighborhoods will give you a chance to live among some of the nicest, most polite people who have a great sense of community. So if you are a friendly type of person, whichever one of these two places you choose to be your home, you will not make a mistake. It is most likely that you will be welcomed like you have been part of these suburbs since you were born.
The last one on our list is Palmetto Bay
Palmetto Bay is far above average in every category. Which can be good and bad at the same time. It s more affordable than the other suburbs. So if you are looking for investing in real estate or to start a new business, you will find your chances here. The median income is $123,235. Palmetto Bay is more than just an affordable place. You will find so many great activities and green areas you will be able to enjoy n your free days. The commute is very well organized and you will be delighted to travel from one part of Miami to another.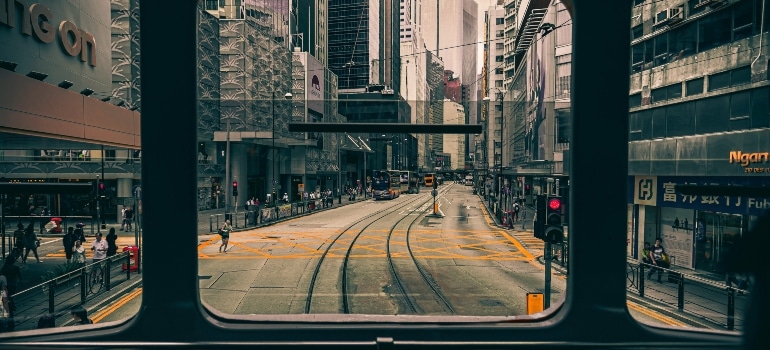 As we have said before, living in the big cities is not for everyone. But if you search enough and dig deep, you will be able to find places that are near the center of Miami but still suitable for your and your family. Do not forget to search for everything need. And if sometimes it takes longer than you have imagined, do not worry. The good things take time. And choosing the next place where your home will be is not something you should rush. Therefore, think straight and make your decision based on your needs and instincts.