There are probably many reasons why you've moved to Hallandale Beach. From scenic beaches to stunning infrastructure and fun amenities, this place offers it all. However, after moving here with the assistance of City Movers, you might get lost in Hallandale Beach just because there's so much to do. If you're wondering how to spend your first week of living in Hallandale Beach, this text is for you. We will go through some of the best and most popular activities you can do in this sunny piece of heaven.
In Hallandale Beach, there are water activities aplenty
A snug little town, resting on beaches, is popular for its, you've guessed it, seaside activities. What definitely takes the cake of all things you can do at sea, is boating. Many tourists are looking for scenic rides, overlooking majestic beaches. Locals do it all the same as well. For people in Hallandale Beach, boating is an inevitable weekly activity. After relocating here with cross country movers Florida, boating will definitely be how you spend your first week of living in Hallandale Beach.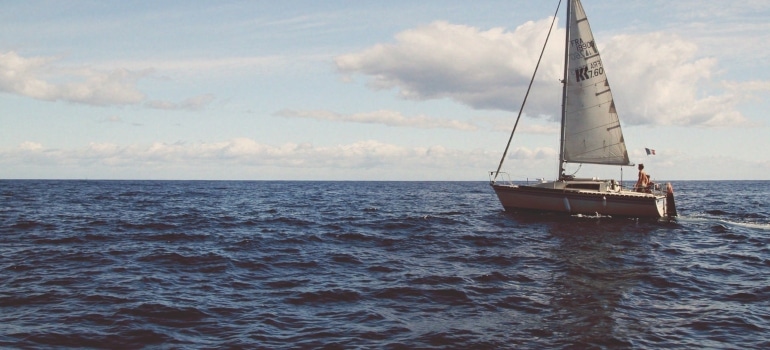 Of course, there's a lot more to do in Hallandale Beach apart from boating. Fishing is also very popular among the locals and visitors alike. Many decide to take their boats to open waters, where they can fish in peace, but there are also many piers to fish from as well. If you're a fishing enthusiast, moving companies Hallandale Beach will safely transport all your fishing gear. On the other hand, if fishing isn't your cup of tea, the seaside in Hallandale Beach offers other activities, like:
Surfing
Wakeboarding
Scuba diving
Water skiing
Sailing
And many, many more. Among all the listed activities, surfing is definitely the most popular, at least among the youth. Here is Hallandale Beach, where it's sunny and hot throughout the year, surfing is a perfect way to cool down and spend some quality time with friends. Beaches here are also less crowded than in other places near Miami, so you will have your peace as well.
Hallandale Beach has many parks and nature reserves
While the image of breath-taking beaches and seaside first comes to mind, Hallandale Beach has its fair share of parks and nature reserves. Out of many parks, the most popular are South City Beach Park and North City Beach Park. The first park has access to beaches, making it an ideal location to go swimming and enjoy nature. South City Beach Park also has a large parking space, together with many restrooms, playgrounds, and volleyball courts. All in all, it's a perfect location to go and have a picnic. While featuring everything already mentioned, North City Beach Park also has the Beach Ball Water Tower. It is a popular tourist attraction and it's worth checking out.
There are also many nature reserves near Hallandale Beach, although they require a short drive to reach. Some of the most visited are:
Crystal Lake Sand Pine Scrub – It features a rare sand pine scrub community but also has many paved trails and shelters
Highlands Scrub – Has an amazingly diverse fauna and flora
Pine Island Ridge – This nature reserve is a part of the Great Florida Birding Trail, which is a collection of 489 sites throughout Florida
Enjoy family-friendly activities in Gulfstream Park Village
Regardless of the time of the day, and regardless of the age of the visitors, everyone can have fun here. Gulfstream Park Village is a great place if you're looking for ways to spend your first week of living in Hallandale Beach. Your kids can go crazy and enjoy many adventures here, while you can enjoy the numerous open-air festivities. This place is very popular, so expect a crowd. If that isn't a problem for you, visit this place while your items are being unloaded by local movers Boynton Beach. Some people from Miami even take their kids here, mostly for the famous arcades and music events. Of course, parents will also have a great time here, with many clubs and casinos, as well as many fine restaurants.
For those keen on gambling, the Big Easy Casino has a lot to offer
If you're looking for a bit more serious place to roll the dice, we suggest the Big Easy Casino. Despite it being a serious establishment, the staff is very friendly and welcoming. There are over half a thousand Vegas-style slot machines, so trust us when we say that you won't get bored here. Apart from being the place where the professionals gather, the Big Easy Casino has a beginners' guide to gambling. This will help you understand the basics and soon, you'll play with the big shots. There are also a lot of places for shopping and eating out here, making this place that much more interesting.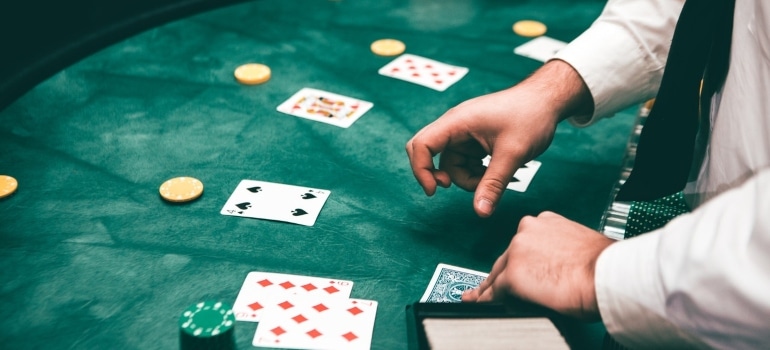 You can't stay in Florida and NOT go golfing
Golfing is one of the favorite leisure time in Hollandale Beach, apart from boating and fishing. The most popular golf course is Hollywood Beach Golf Club. It has a 70s vibe with must-see landscapes and fountains. All are welcome here, beginners and professionals. There is fun for the younger family members here as well, as this golf club offers superb practice facilities.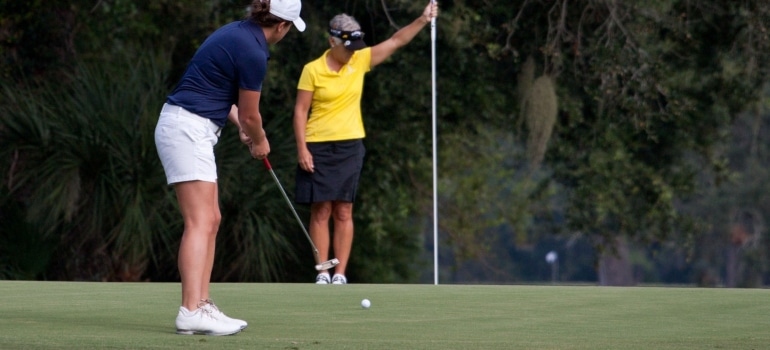 Summary
Moving to a sunny and snug haven, such as Hallandale Beach, is exciting. There are so many activities and events here that sometimes it might seem hard to find the ones best for you. If you're looking for ways to spend your first week of living in Hallandale Beach, check this blog out. Among tourists and locals alike, fishing and boating are among the most popular activities. If you crave others types of activities, you can visit the marvelous Hollywood Beach Golf Club or Gulfstream Park Village. All in all, Hallandale Beach has quite a lot to offer.