Looking for the best neighborhoods to raise a family in Miami? Then all you need is this ultimate guide our team at City Movers came up with to make the move easier for you! Moving isn't the lightest decision, therefore you are more likely motivated by numerous factors. Fortunately, Miami has plenty to offer, which explains why families choose to leave their hometown and seek a more relaxed and fulfilled life in Miami. Therefore, keep reading for more information and contact us for top-level moving services! No matter where are you moving to, our movers will handle the entire endeavor on time. Since we operate as one of the best moving companies in Florida, expect nothing but excellence and precision on our part. We care about our customers, therefore we want only the best moving journey for you!
Some of the best neighborhoods to raise a family in Miami have many traits in common
Miami is overall a city full of opportunities. However, only a handful of neighborhoods can qualify as family-friendly. Keep in mind that Miami is still a huge city, which is why it's normal that some neighborhoods are better than others. That doesn't mean the best neighborhoods in Miami are necessarily high-end – it's actually the opposite. Nowadays, families have different preferences when it comes to moving. They understand it's possible to get the best of both worlds – financially stable and at the same time quality life.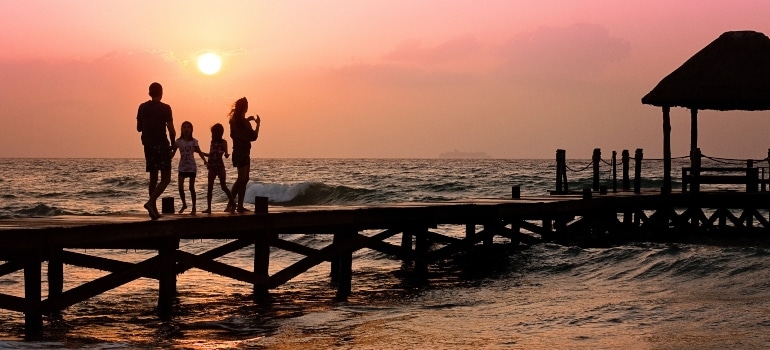 As a thriving city in Florida, Miami attracts many people who seek better employment and a better future for their kids. Almost recession-proof economy, strong job market, and diverse housing options are just some of the benefits that people experience once they relocate to Miami. Moreover, most sought-after neighborhoods are unique, with a touch of cultures from various corners of the world. Due to their low crime rates, it's not a surprise why they are considered the best neighborhoods to raise a family in Miami.
Edgewater
Does a neighborhood where you don't need a private vehicle to complete all errands? Edgewater is the place where you will have a small-town experience while being close to Miami at the same time! Shops, schools, and walkable areas are quite close, which is perfect for busy parents. In addition, public transport is connected so well to Miami downtown. Edgewater is also a place in Miami with so many green surfaces and is home to Margaret Pace Park. If this place sounds like the one where you would gladly live, take time to check Edgewater movers and find the ones to relocate you to this safe and convenient area.
Wynwood
As an infamous artistic hub of Miami, Wynwood definitely counts as a unique neighborhood. Once you move there, you'll realize why this is also a tourist attraction. Besides the famous Wynwood Walls – a peculiar outdoor maze with so many eye-gazing artworks – there are so many interesting events that take place in this amazing neighborhood. Plus, the public transportation system connects Wynwood to other parts of Miami. Those who prefer living away from the downtown often choose Wynwood.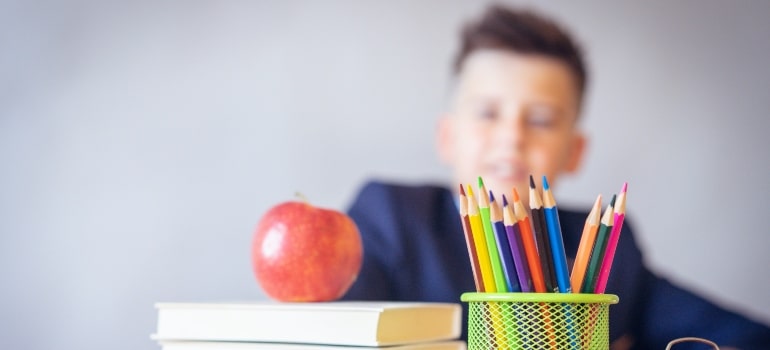 As soon as they move to Wynwood, families realize all the benefits this place offers to its residents. With so many things to see and do, it's impossible not to consider moving there at some point. In addition to a vibrant and welcoming community, Wynwood schools are among the best ones and provide a wide range of extracurricular activities. Most of the graduates continue pursuing higher education. So, if this sounds like an ideal hood for you and your family, pick suitable Wynwood movers and start packing!
Grapeland Heights
Affordable housing and a calm and quiet city area are something many families appreciate about Grapeland Heights. In addition to this, an excellent school system and plenty of walkable areas make this neighborhood a place you should consider moving to. Just make sure to book credible Grapeland Heights movers and you're good to go!
Flagami
Flagami is an affordable, family-friendly neighborhood west of Miami where lots of families relocate every year. This is why Flagami movers are often super busy. Schools in Flagami are highly ranked among Miami's top educational institutions. Plus, the neighborhood is quite walkable. Commuting to the city center from Flagami is fairly easy. Due to the lower rent prices, lots of newcomers rather choose to move to Flagami. The proximity to all amenities and low crime rate make it desirable among young parents. This is the perfect neighborhood for anyone who wishes to live away from hustle and bustle of Miami while remaining in an urban environment.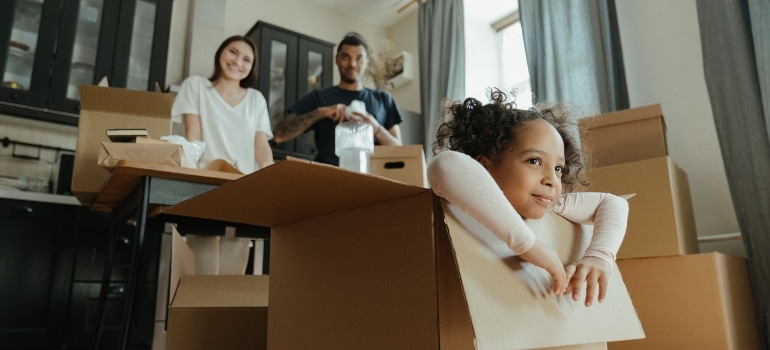 Allapattah
There are many reasons why you should start looking, for Allapattah movers as soon as you decide the time for the move has come. Allapattah is a Latin-infused neighborhood with so many things to do and see. If you want to live in a neighborhood that promises good vibes and positive energy, then this is the right place for you and your family. In addition to being super safe, Allapattah is the place where everyone is welcome! Those who appreciate different cultures will enjoy what this amazing Miami hood offers. Art and music enthusiasts often find themselves in Orchestra Miami and Rubbel Museum. You can have a family lunch at Allpattah's finest restaurants and spend a weekend exploring the area. Schools here are also great and kids have the opportunity to learn to appreciate different cultures and grow up in a diverse and tolerant environment.
Coral Way
Coral Way is a neighborhood that has seen a great improvement in the past few years. Additional shops and public places influenced its urbanization. As a result, lots of Miami residents booked Coral Way movers and moved there from fast-paced areas in order to live a more peaceful life. Housing is also on the cheaper side in Coral Way.
Little Havana
One of the frequent moving trends within the city of Miami is from downtown to more remote neighborhoods. Little Havana is currently the most sought-after Miami neighborhood where plenty of people who got tired of a fast-paced lifestyle relocate without looking back. In addition to remote workers, families make a great portion of people who relocate to this area. Many benefits come to living in Little Havana, besides peace and quiet.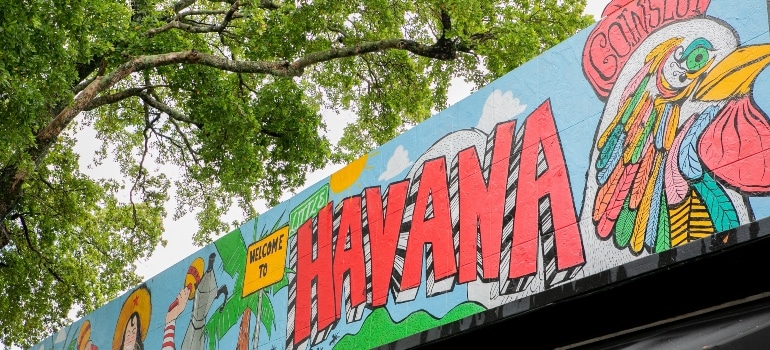 A vibrant Miami's historic Cuban neighborhood s a relaxing place where life goes at a much slower pace. The area is the heart of Cuban arts and culture, which is why plenty of artists come here to create. Many cultural manifestations, like Viernes Culturales, take place in Little Havana. While living there, you will notice the smile and positive energy of the residents who are ready to welcome the newcomers. Languages spoken in this area are English and Spanish. Additionally, it's a safe place with great schools, unique Cuban cuisine, and lots of art. If this is the place where you would like to start a new life chapter, research Little Havana movers and pick the best ones for you.
West Flagler
West Flagler residents have a vibrant community where people love to live actively. Almost an equal percentage of people either ride a bike or a private vehicle. The neighborhood is quite walkable, with all the necessary amenities in close proximity. Therefore, wait no more, and browse reputable West Flagler movers.
How to pick the best family-friendly neighborhood in Miami?
With so many excellent options on offer, it isn't sometimes that easy to decide. All these neighborhoods in Miami are ranked as top-level ones for valid reasons. However, keep in mind that not each will be the best option for you. We all have different needs and look for places to live that complement our budget.
Here are some questions to ask yourself when choosing the ideal family-friendly Miami neighborhood:
How far is this neighborhood from my workplace?
Is this neighborhood affordable?
Does this neighborhood have enough green surfaces?
Does it take long to commute to the city center?
Would my kids enjoy growing up in this specific area?
Is this one of the safest areas?
You may add the more important questions to this list. For example, if you are an art lover, then see which neighborhoods have museums and galleries. Also, it's important not to rush with the final decision. Include your family members in the discussion and see what's best for everybody. If you have time, go on a family weekend trip to Miami and explore some of the neighborhoods that interest you the most. Talk to the locals, dine in a local restaurant, and see how people are going about their day.
Moving to your chosen family-friendly Miami neighborhood goes smoothly with expert movers
When you pick the best neighborhood for you, the next step is to hire the movers who will help you start fresh in a new place of residence. That's why it's of the utmost importance to choose amongst the best moving companies in Miami. You may wonder "What makes a moving company the best?". Well, let's take a look at some of the important aspects of top movers:
Reliability – Any company that ranks among the best ones is the one that respects its customers. The company's crew fulfills everything on time and is at the customer's disposal from start to finish.
A free written estimation – That's right, a free moving quote is what any trustworthy company has on offer. That way, you can see how much your move to your chosen neighborhood in Miami will cost.
Honesty – When you look for the movers, stick only to the companies that keep it honest with their customers from the moment you contact them.
Insurance options – Any responsible company provides moving insurance to guarantee their responsibility in case something happens to your belongings during the move.
How to pick the best movers?
Now that you know what are the basic requirements for a top-level moving company, all you have left is to learn how to find them. The internet is filled with so many offers, as moving has become accessible to a wider audience. Also, you must remember that price points don't often dictate the quality. That being said, paying too much for services you can find elsewhere at more reasonable rates is completely unnecessary. When you filter the movers during your search, you can easily get in touch with the ones that provide affordable yet decent relocation services:
First and foremost, focus on certified movers. Pick a few of them based on the ratings and experience.
Compare their service quality (often explained in customer reviews) and rates.
Call each company from your list and ask directly their representatives for everything you want to know.
Finally, book their free quotes. Discuss them with your partner and choose the company that will carry out your family move.
Chances to come into contact with a moving scam are minimal, almost non-existent if you search for the movers step-by-step. For example, if you realize a moving company doesn't offer a free estimate, you'll immediately know it's not worth your time (and money). Such companies are more likely to be fraudulent schemes that leave you financially drained. Moreover, they never disclose additional fees, which usually surprise you once you sign a deal with them. As you already know, a professional and reputable moving company is fully transparent.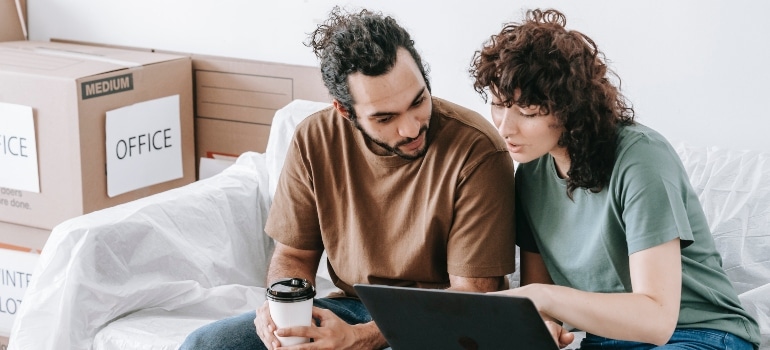 Do your best to stay calm during the move
Moving can be an overwhelming process, however, it's possible for it to run smoothly if you organize it on time. Furthermore, moving motivation also helps you stay on track with all the upcoming relocation tasks. Learning as much as possible about your future home is one of the proven methods that keeps you going throughout the stressful moving period. When you remember why the place you picked is one of the best neighborhoods to raise a family in Miami, you'll feel better immediately.